this is a kind of pilgrimage
and we show devotion to the
shouldertoshoulderbustlingbrown and theblareofzipso
that can bring kanaky closer
In her poem porirua market with susanna and jessie, 2009, Teresia Teaiwa describes driving to the Porirua markets as "a kind of pilgrimage". It's a line I keep coming back to. What does it mean to locate a place of spiritual significance, and by correlation, what does it mean to acknowledge working outside of that context? For the past year, I have split my time almost evenly between Porirua, where I grew up, and Tāmaki Makaurau, where I have lived and worked for the last five years. Someone once pointed out to me that there are only 500 miles between Porirua and Ponsonby, but for me, these places, at present, feel worlds apart. Specifically, these trips back home have opened up a chasm between how my family talk and think about being Sāmoan, and how that same identity is framed in the art world.
I grew up in Cannons Creek, an ethnic enclave developed from decades of governmental policy of dense state housing development, state loans, subsidised building industries, and the selling of state houses. Most of the people living around me were brown; I had cousins who lived across the road, two houses down the street and a couple of blocks over. The rest were never any further than a five minute drive away. In Porirua, fa'asāmoa is a dominant culture and brown skin is the norm. Being Sāmoan isn't something you have to describe, or perform. It just is.
By contrast, Sāmoan and other Pacific Moana identities within the arts are almost entirely defined by the performance of difference. Right from the wunderkammer through to contemporary surveys, Pacific Moana art has been filtered through institutional imaginings of what Pacific art (and being of Pacific Moana descent) looks like. Resistance to token or shallow understandings of Pacific Moana art comprise the other side of the coin. Exhibitions such as the painting show Pacific Materiality (Studio One Toi Tū, 2015) or more recent group exhibition The Cold Islanders (Waikato Museum, 2017) sought to combat the artistic-determinism of ethno-exhibitions, while still inevitably being group shows defined by an ethnic framework.
In recent years, "Pacific" identity has swung into being imagined under the umbrella politics of indigeneity. Within Aotearoa arts—specifically the contemporary art gallery circuit—there has been an increase in discursive events on indigenous affairs. There's been a shift, for example, in emphasis from the curatorial to indigenous knowledges in the annual ST Paul St Gallery symposium, although that's just the most visible example. There's also a greater spotlight on its applied practices—just consider the number conferences now modelled after noho, wananga or hui-style gathering, or the common use of the word koha in lieu of a (prescribed) admission fee, or the use of Pacific Moana food at openings and public programmes (both successfully and unsuccessfully) as a shorthand for inclusivity.
At times, it feels like we're at risk of abstracting indigeneity. In her study The Cunning of Recognition (2002), anthropologist Elizabeth Povinelli critiques Australian multiculturalism for, among other things, idealising customary practice, generating impossible standards of indigeneity that ultimately confirms liberal tolerance. Her argument serves as a cautionary tale of how well-meaning liberal discourses can exacerbate expectations of authenticity. It's easy to see how a similar phenomenon could take place in the arts as well. A recent swell of funding (both Creative New Zealand funds and central government grants) has been tethered to diversity aims, fueling a desire for clear markers of difference within programming. This funding imperative is coupled by institutional anxiety. There is a scramble to stay involved and act as allies. Subsequently, there's a danger of elevating loud markers of difference, like language, introductions and site, confusing the theatre for the embodied. That isn't to say that some artists aren't capitalising on the desire for difference, performing souped-up versions of culture that exceeds what we might find in practice outside of the arts.
As icky as some of the motivations to ape and romanticise models of indigenous protocols can sometimes seem, any moves to centralise indigeneity is great; so too is recognising bicultural obligations as a commonplace expectation. Still, it all leaves me wondering where my family's experiences of fa'asamoa fit into all of this. Anecdotally, most of us know of family, friends, acquaintances who feel like contemporary art isn't relatable, or all that interesting. And that's cool. Art's not for everyone, indigenous or otherwise. So what's the problem?
Well, I'm not actually entirely sure that there is one, or rather, that the problem doesn't go beyond an uncomfortable feeling of exclusion. It feels bitterly ironic that at the same time we valorise or benefit from indigenous knowledge within contemporary arts, so many of those knowledge holders remain unrecognised in the mainstream. Somewhat shamefully, I've also realised that when it comes to cultural practice, I expect that what is performed in the arts marries what is maintained in private life. But the reality is that contemporary arts is fundamentally class-biased. Like activism and academia, it is grounded upon a particular literacy developed through upbringing, tertiary education, travel, time and a financial safety net. Though there are plenty of struggling, hustling artists (because art pay is weak) the industry as a whole is catered towards the middle-to-upper classes. Entry into that conversation, into that vernacular even, is then somewhat prohibitive. The resulting cultivated discourse can leave out not only those who haven't been brought up within the values of fa'asamoa, for example, but ironically many of those who have as well.
That doesn't mean contemporary arts isn't a bubble isn't worth being in. The benefits of being able to tell Pacific Moana stories on its own terms are enormous. Pati Solomona Tyrell's solo exhibition Fāgogo considered the restorative potential of Samoan storytelling traditions ; lei-pā looked at indigenous food practices as markers of migration between Asia and the Pacific; Robert George's a memoir for falling light presented the fear of death from a Cook Island perspective; Turou presented work by the Pacific Mamas of West Auckland; Janet Lilo undertook major public commissions that mined popular culture, and exhibitions by a number of young Pacific Moana artists were staged in project spaces across Aotearoa. The art forms and positions taken within exhibitions has expanded too, running a full gamut of media and contexts. It's a rich spectrum that can refute the hunt for a non-existent authenticity. Melbourne-based curator and researcher Tania Cañas suggests that multiplicity offers an important counter to the flattening of minority identities within the tenets of diversity. "Multiplicity, as opposed to authenticity", she writes, "defies constructs that are palpable and easily consumable to the dominant narrative".
There are obviously, then, still battles within contemporary arts worth fighting—and winning. We need more Pacific Moana voices in the arts, both in programming and in governance. We need more thought as to what types of art forms get recognition. We need institutions to act towards being more welcoming. But most of all—and this is where it gets a little less sexy—we also need contemporary arts to acknowledge its biases and resulting limits. Perhaps what concerns me is simply recognising that our articulations of culture in contemporary arts are conditioned by a specific industry history, a certain privilege, and made primarily for our contemporary art peers. And that context and community doesn't extend to all corners. It's important to remember that the practices we reference are also maintained privately, in different networks. As Ahilapalapa Rands notes, "All knowledge is not taught in the same school". I think we can extend that further and say that all knowledge doesn't have the same home either; that's why pilgrimages are made. I don't know what acting upon that call looks like, but it's both humbling and a call to be humble. It's time to be honest about where we're speaking from, whom we're speaking to, and who is currently not in that conversation at all. Because ultimately, that has a big impact on how we perform our cultures, and how honest we are about the successes we seek.
Words
The term "Pacific" is the dominant descriptor for people of Polynesian, Melanesian and Micronesian descent living with Aotearoa, but the "Pacific" is often used with a bias towards certain Pacific Island nations. I prefer here to use the term "Pacific Moana", which combines the common usage recognition of Pacific with the work Moana, a word more often found within Pacific languages for the ocean that we share. I acknowledge that terminology used to describe a diverse group of people is fraught, but is required to describe a shared position within the arts.
Pacific art is the dominant descriptor within the arts of work made by artists of Pacific Moana heritage. It's used in this instance to signal how these arts are most commonly grouped and framed within art exhibitions.
Author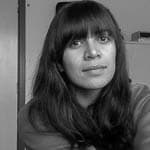 Ioana Gordon-Smith is a writer and curator of Sāmoan (Faleula and Le'auva'a) and English (London) descent. Originally from Wellington, she now works as Curator | Kaitiaki Whakaaturanga at Te Uru Waitakare Contemporary Gallery in West Auckland. Prior to this role, she was the head Curator at Objectspace, a Ponsonby-based gallery dedicated to exhibiting emerging and established craft, design and applied arts. In 2013, Gordon-Smith was also the inaugural Education Intern for Artspace, New Zealand; a role which came about through a partnership between Tautai Contemporary Arts Trust and Artspace to increase the accessibility of Artspace to its nearby Pacific audiences. In addition to her curatorial work, Ioana also contributes regularly to a number of catalogues as well as magazines and journals, such as Art New Zealand, Art News New Zealand and un Magazine. She was the New Zealand-based project manager for the inaugural Honolulu Biennial 2017 and has been a regular Pasifika correspondent for Radio New Zealand. She plays an important role in community arts as a trustee for the community-focused art collective Whau The People. Though her areas of interest span a broad range of disciplines, what is consistent throughout is a curatorial process that prioritises a close working relationship with artists and arts communities.
✿
Like the article? Make it a conversation by leaving a comment below.  If you believe in supporting a platform for culture-makers, consider becoming a subscriber.
Tags