Africa is coming!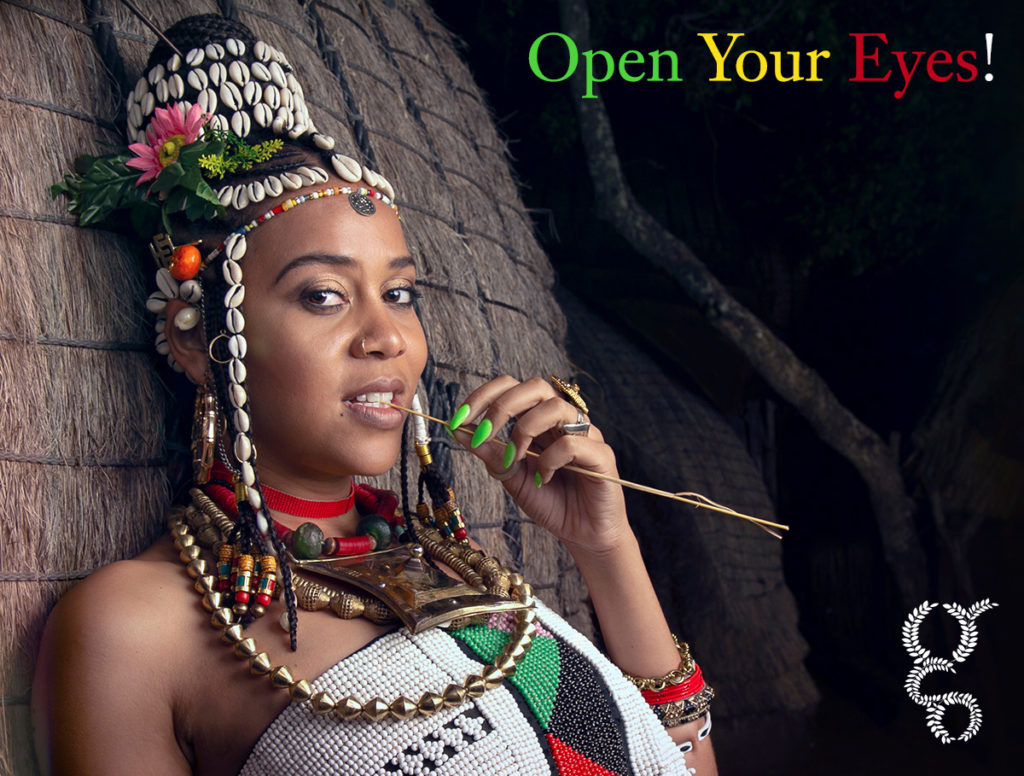 "Vula amehlo" (open your eyes) is a powerful Zulu expression that alerts us what's new. Our image features Sho Madjozi, a revolutionary new creative figure in South Africa who celebrates the Tsonga culture from her region of Limpopo, especially the enlivening xibelani dance.
Our Africa issue is a space to think again about the "dark continent". We can learn about the many projects that translate cultural traditions into contemporary lifestyles. Help Africans share these stories with pride by keeping our platform going. Garland has no ongoing funding or advertising. It depends on your subscriptions and donations to keep going. Help us reach Africa!
---
Garland continues to attract stories from the African continent, including South Africa, Zimbabwe, Ghana and Mauritius. Issue #19 in June 2020 will be an opportunity to understand the diversity and energy of this region of the world.
A key partner is the Jewellery Department of the University of Johannesburg. The theme of "urgent adornment" reflects an immediacy in aesthetics on the African street.
The concept of the street includes the activities of making that are evident in public spaces. This can include street vendors who make and repair objects on the spot. But it can also extend into the corporate area with the challenge of activating precincts. The thriving suburb of Maboneng in Johannesburg is an example of this.
Potential subjects include:
Street fashion
Particular streets or precincts that combine making and selling
Contemporary uses of traditional adornment
Afropunk and Afro-Futurism in everyday life
The kinds of questions we explore include:
How do you foster a vibrant street life where things are not only sold but also made?
How can tribal artefacts still used in the village or museum adapt to contemporary street life?
What are the creative energies that make space for the new which retain African characteristics?
How can objects made for internal spaces, such as the gallery, be transformed so they can be worn in the street?
What's fresh in Africa?
Submissions for this issue will be due 1 May 2020 but it is recommended that proposals be sent through for feedback well beforehand.
Here are our existing stories from Africa: