In January 2016 I left Australia for the first time in my life, embarking on a Crosshatched tour of traditional Rajasthani potteries with Sandra Bowkett and a small group of Australian and American potters. It was, admittedly, an unconventional choice for a novice traveller to make.
Seven years earlier I had developed a passion for clay while completing an interdisciplinary Contemporary Art degree. Having concluded, by the time of graduation, that I had left my run too late to ever master this medium, I had decided that I should find one focus area that interested me and attempt to master just that. Driven by my perfectionism and minimalist tendencies, I had proceeded to paint myself into a corner of minimally glazed, pristine porcelain forms, where everything was pure and controlled. Someone astutely called it "nowhere to hide" work.
It would seem there was no greater antithesis to my studio work at that time than that of the potters I found myself visiting in India. From the materials to the forms, the techniques to the tools, the work environment and the reasons for making, it is natural to assume that we could not have been much further apart.
Far from a whistle-stop tour of manufactured experiences, Sandra took us deep into the homes/studios and lives of people she has developed enduring relationships with over many years visiting New and Old Delhi, Agra and rural Rajasthan. We visited numerous stunning forts, mosques, and mausoleums, including the Taj Mahal, but this is not where we experienced the "real" India.
From our first base opposite one of the gates to the Jama Masjid mosque Sandra guided us through Old Delhi on foot, rickshaw, autos (tuk-tuk) and train. From the sensory overload of the evening spice market and roads jammed with incessant horn-blowing vehicles to the calm welcome at the homes of humble and generous potter families, we were continually challenged but always felt safe. It was in Delhi, in an area called Kumhaargram, that we first met our interpreter, Shirley Bhatnagar, and visited the homes/studios of potters ranging from some who were relatively prosperous to one whose family subsistence depends entirely upon making (and firing in a rudimentary roof-top kiln) thousands of chai cups every week. We were treated to divine food prepared in humble conditions by the shy daughters-in-law of  Manohar Lal, amidst the compound within which three generations live and work, and received our first of many cups of delicious, sweet chai tea. Later that day a ride back to the train, past the worst slums we ever witnessed, in a freshly pimped, bright and shiny, doof-doof blasting auto, was surreal and memorable. Delhi is a city of contrasts!
When it was time to move out into rural Rajasthan we boarded our own small bus, joining a plethora of vehicles in various states (from partly constructed truck chassis to bulging camel-drawn chaff carts) on roads that flowed calmly despite apparent oblivion to road rules. We stayed in a peaceful, beautifully restored fourteenth-century fort perched high above humble villages and expansive fields and visited more potters. This included a single man on a roadside opposite a popular step-well, a multi-generation business-savvy family, a community co-op where women laboured hard carting clay on their heads, even when we visited on "no-moon day" when men were not permitted to work. Here large volumes of work were produced on muscle-powered stone wheels centred on spikes driven into the ground, before being laid out and stacked up to dry in every available space.
The materials, tools and techniques we witnessed were recognisable and refreshingly simple. I suddenly felt less constrained by what I saw as my lack of technical proficiency, which became my big "take-home" message. But perhaps the most significant moment for me was yet to occur.
We had noticed many tall chimney stacks during this part of the trip and our interpreter, Shirley, said she would find an opportunity to stop for a closer look at one, which she explained were brickworks. The opportunity arose as we headed for Agra, so we pulled over and our gaggle of white women filed in to the compound behind Shirley, much to the surprise of the workers. Here we found the chimney stack was atop the centre of a very large, elongated oval-shaped structure, with inner and outer walls each 3-4m tall. Men were loading raw bricks from camel-drawn carts on what we soon realised was the leading edge of a perpetually rotating system, while traditionally dressed women unloaded fired bricks onto brightly decorated tractor-drawn carts on the other end. Some distance behind the area being loaded stood men on top of the stacked bricks, systematically lifting rows of metal lids to reveal holes through which they shovelled fuel for the fire burning beneath their feet. The fire was continually advancing on the unfired bricks…. and the men and their camels!
Though on a much larger scale, this was a version of a simple "clamp" kiln utilised by convicts to fire bricks, 200 years ago. Later that year I was due to go on a residency to Maria Island, Tasmania to investigate convict brick production and I now had knowledge that enabled me to find remnants of their kilns. My eyes had been opened to a variety of firing methods, providing me with the means and confidence to experiment with on-site firing myself. While I didn't build a clamp I did pit-fire clay dug from the same pits the convicts used, reproducing the range of distinctive Maria Island brick colours, gaining insight into firing conditions.
Since graduation three years earlier I had begun to draw upon connections to, and stories of, place in my broader arts practice. When I returned home I saw Tasmania anew. I had a new reference point, as my "norm" was now something "other".
To be honest my motivations to go on the tour were never based in a desire to learn anything that I would apply to my own studio practice. I was interested to experience a place and culture different to my own and doing so through a shared corporeal knowledge seemed a likely path to an authentic experience. I'm not sure I'll ever be able to replicate the authenticity of my first international travel experience, but I do know that its impact has irreversibly changed the way I see and make. Through exposure to rudimentary practices, I recognised that I could bring the ceramic element of my arts practice out into the field and I began to see sites as sources for materials as well as conceptual content from which I could build my work, no longer constrained by technical virtuosity or my studio as a site for making.
Author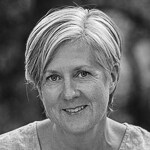 Serena Rosevear has been playing with clay since her first tentative steps into university education in 2009. She is interested in small stories at the periphery of bigger histories. Most of her work is site responsive, often very low fired or unfired, sometimes employing water or time as partners in disintegration. Having lived her whole life in Tasmania her work is intimately connected to her home state's past, present and future.

Tags
ceramics | India | Sandra Bowkett | travel