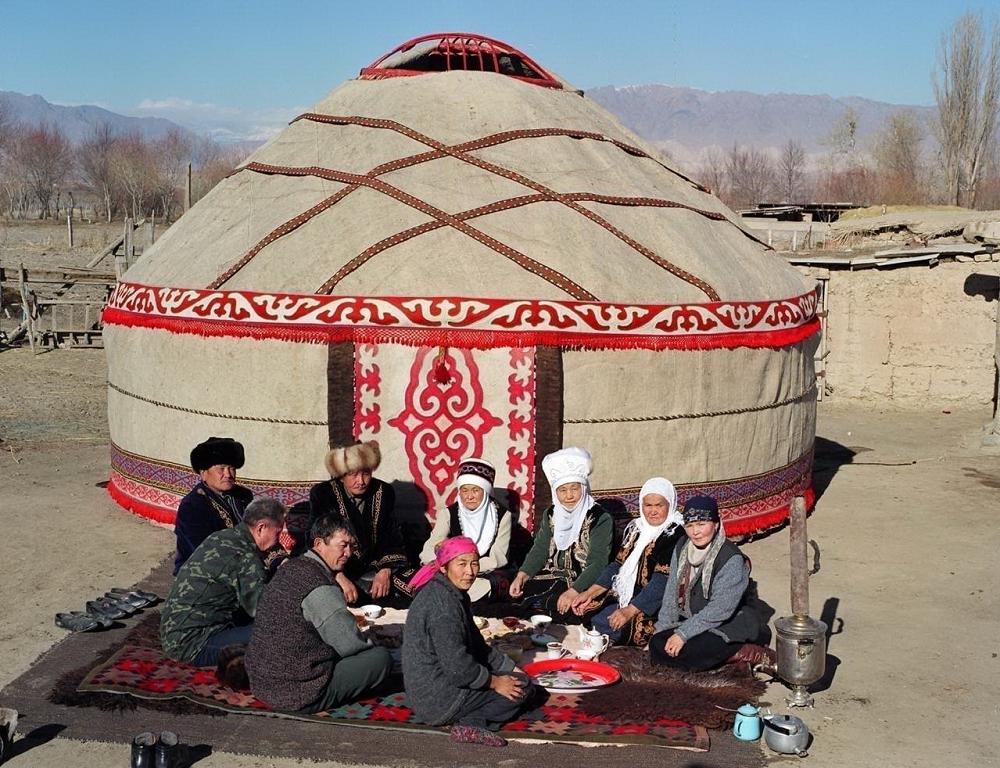 The yurt is where we can find stories of the rich craft cultures of Central Asia, bringing the nomadic past with the urban present.
"The yurt is a traditional portable dwelling of many nomadic peoples of the world. But the yurt is not just a house, it reflects the worldview of nomads and is a small model of the universe, which is reflected in its structural division, decor and semiotics. Created from a folding wooden frame and a dense felt covering that protects from heat and cold, the yurt is quickly assembled and easily disassembled by one family within one hour, easily transported by camels, horses or a car. In Central Asian countries the yurt is still actively used, including in the tourism industry. The yurt is included by UNESCO in the Representative List of the Intangible Cultural Heritage of Mankind."
Dinara Chochunbaeva, respected author, Kyrgyzstan
✿
✿
Like the article? Make it a conversation by leaving a comment below.  If you believe in supporting a platform for culture-makers, consider becoming a subscriber.
Tags