Who we are
Team
Kevin Murray – Managing Editor
Gary Warner – Sound Editor
Damien Wright – Editorial committee
Olivia Pintos-Lopez – Editorial committee
Editorial board
Australia
New South Wales
Liane Rossler (Founder, SuperLocalStudio & Co-founder, Supercyclers)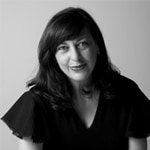 Liane is an artist, designer, curator, creative advisor and ambassador for issues relating to design and the environment.  Recent work includes Superlocalstudio, Here and Now, Supercyclers and Happy Talk; projects focused on clever and beautiful sustainable design practice. Liane was also co-founder, former designer, and director of Dinosaur Designs for 25 years. Apart from being on the editorial board for Garland magazine, she is on the advisory committee for several other organizations like NSW Creative Achievement Awards as part of the Judging Panel, Design Advisory for MAAS (Museum of Applied Arts and Sciences), Retail Advisory Panel City of Sydney and the Creative Services Advisory Board Sydney Living Museums. Liane is an ambassador for environmental issues, has held many exhibitions, talks, workshops and is an award-winning inspiration for creative women entrepreneurs.
Grace Cochrane (Craft historian)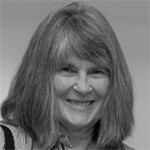 Now an independent curator, writer, and consultant, Grace Cochrane was senior curator of Australian decorative arts and design at the Powerhouse Museum, Sydney until late 2005. Since starting there in 1988 she has had a key responsibility for the development of the holdings of contemporary Australian crafts and design, has worked on numerous exhibitions within the museum and co-ordinating teams developing a permanent collection-based decorative arts and design galleries.
She is the author of the The Crafts Movement in Australia: a History (NSW University Press, 1992); has contributed to a number of other publications; given lectures and papers in all fields of the crafts; and has a long record of judging awards, opening exhibitions and assessing graduating students. She received the Australia Council's Visual Arts/Craft Board's Emeritus medal in 2001.
Queensland
Jenuarrie (Aboriginal Artist & President, Arts Nexus, Cairns)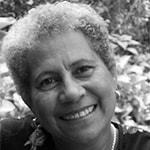 An artist with her own studio for several years, Jenuarrie has held numerous workshops, programmes and exhibitions for promoting other Indigenous artists like herself. She is President of Arts Nexus in Cairns and has previously represented Australia in many countries on several occasions.
She was member of a number of high-level Government committees and responsible for curriculum, program & policy development, peer assessment, project management and policy implementation in various organizations. She has been on the Chair of The Aboriginal and Torres Strait Islander Art Board Visual Arts Panel, Committee member on their National Committee and Panel member on the Arts Advisor Committee to the Minister for the Arts, Brisbane along with being the Arts Development Officer with the Queensland State Government for 14 years. She was also part of Visual Arts, Craft and Design of the Australia Council.
Natalie Wright (Manager Asia Pacific Design Library, State Library of Queensland, Brisbane)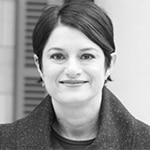 Natalie Wright is an Interior Designer with eighteen years of commercial practice in Australia, Japan and the UK. She is also manager of the Asia Pacific Design Library (State Library, Queensland).
Former National Director and State Co-President of the Design Institute of Australia, since 2008, she has been lecturer in Interior Design in the Queensland University of  Technology, Faculty of Creative Industries and School of Design.  Natalie's research interests are focused around socially responsible design, community engagement, service learning, and design led innovation approach in education contexts. She has been largely involved in facilitating government funded design workshop programs for secondary schools.
In 2010 she received a QUT Dean's Award of Excellence for 'Engagement with the Community' for the design and delivery of thegoDesign travelling design immersion program into six regional high schools in Queensland.
South Australia
Brian Parkes (Director, JamFactory Craft & Design Centre)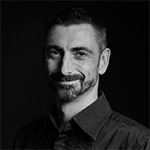 Brian has been with JamFactory since April 2010. Having worked in art and design organisations for more than 20 years he is passionate about promoting the social, cultural and economic value of creativity and design. During ten years as Associate Director at Object Gallery in Sydney, he curated several important exhibitions including the landmark survey of contemporary Australian design; Freestyle: new Australian design for living.
In 2007 Brian was one of ten curators invited by Phaidon Press, London to contribute to &Fork, a book profiling 100 emerging product designers from around the world and in 2008 he was an Adjunct Curator for the Museum of Arts and Design, New York. Brian has a significant background in commercial management within museums and galleries. He managed the merchandising and retail operations at the Museum of Contemporary Art, Sydney and The National Gallery of Australia, Canberra.
Tasmania
Michelle Boyde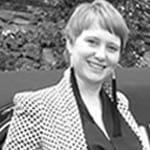 Michelle Boyde is an interdisciplinary designer and creative producer living and working from beautiful Boomer Bay on the East Coast of Tasmania. With a background in dance, and an honours degree in fashion from RMIT, Michelle's interest lies at the intersection of art, design and the performance. She has curated and creatively directed several art and design-driven events, including a series of site-specific, interactive events that allow audiences to engage with, and complete the work, for clients such as Melbourne Fashion Festival, State of Design, National Gallery of Victoria's Art Beat series, Mona's Dark Mofo Festival and Monash Gallery of Art. She is currently collaborating with interior designer, Danielle Brustman on a series of interdisciplinary projects combining interior and fashion design under the name Brustman+Boyde, and is also co-director of experimental art, design and sound collective Unconscious Collective, producing socially-focused immersive events and installations. See www.boyde.com.au
Victoria
Damien Wright (Creative Director at Wright Studios)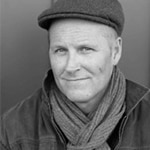 Creative Director at Wright Studios, Damien Wright is an award-winning furniture designer and craftsman. Public commissions include the Federal Court of Australia, the National Gallery of Victoria, the Melbourne Immigration Museum, Federation Square Management offices, the County Koori Court of Victoria and the Archdiocese of Broken Bay (Sydney).  Damien has also created sculptures for public and private collections. Damien's work has been exhibited in many national group shows and 2006; he was selected to represent Australia in the international South exhibition in Chile.
Damien has written about craft for publications including Object Magazine and is a passionate public advocate of craft. Currently the President of the Victorian Woodworkers Association, past president of the Board of Craft Victoria, Damien has sat on numerous advisory and judging panels. In 2010, he established the Gumatj Wood Studio, Dharpa Djama — in East Arnhem Land to work with the traditional owners in a collaborative craft, training and employment project.
Lou Weis (Director, Broached Commissions)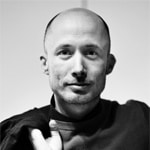 Lou is the creative director of Broached Commissions an object design studio that has the history of globalization – the objects and blended cultures it has created – as its focus. Broached has created four collections since founding in late 2011 and is set to launch its fifth collection MONSTERS by Trent Jansen in mid-2016.
Lou is also a creative strategist for corporate clients including Misschu, UTS design faculty, Platform Strategy Asia and Molonglo Group to name a few clients from 2015.
Lou is also co-founder of The Welcome Committee, which is agitating for a change to refugee mandatory detention policies in Australia.
Western Australia
Robert Cook (Curator, Modern & Contemporary Photography & Design, Art Gallery of Western Australia)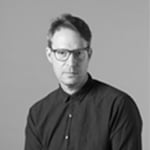 Robert Cook is Curator of Contemporary Design and International Art at the Art Gallery of Western Australia. Among major exhibitions for AGWA, he was guest curator of Octopus 7: don't show me your poetry at Gertrude Contemporary Art Spaces, Melbourne, and, in the same year, co-curated Old skool (never lose that feeling) with Hannah Mathews for the Perth Institute of Contemporary Arts. He was the curator of Primavera 2013 at the Museum and Contemporary Art, Sydney.
His writing has been published in Australia and internationally; he has also edited issues of Craftwest, Photofile and Object magazines, and with artist Benjamin Forster co-edited Un magazine in 2014. His collaboration with Max Pam, Narcolepsy, was included in the 2012 Adelaide Biennale, Art Gallery of South Australia.
Chile
Paola Moreno (Editor Mano de Obra)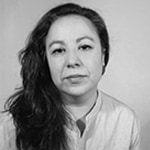 Paola is a designer of the Pontifical Catholic University of Chile and Magister in Theory and History of Art, University of Chile. Among her other academic associations, she is also a member of the National Committee of Textile Conservation Chile.
Paola is the author of Road Textile Exhibitions, Textile Artifacts, Kelgwo: textile tradition and contemporary design, Atar, Artespacio and Preventive Gallery in the MAC. She was one of the chief editors of Mano de Obra, a book that communicates and disseminates contemporary artistic currents that have a fundamental core in manual production of textiles, ceramics and jewellery. She also participated in a research on vegetable textile Rapa Nui, work which resulted in a publication that appeared in Easter Island, Viña del Mar and Santiago.
Paola Moreno defines and contextualizes the influence pre-Columbian textiles and Latin American ethnographic pieces in the pioneering creators of Fiber art and contemporary textile art. She manages to convey this interest in the textile cultural heritage in her work. Her specialties include Fashion Design, Sustainable Design, Textile Design, Processes and Materials.
China
Jing Chen (Deputy Secretary-General of China Arts & Crafts Association)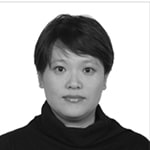 Currently the Secretary General of World Crafts Council, Deputy Secretary-General of China Arts and Crafts Association, Jing Chen has been actively involved in China's art and craft segment including major policy and framework development. She was with China National Arts and Crafts Group Corporation as Project Manager, participated in several CITIES annual meetings to appeal on the International Elephant Conservation, organized the 2008 WCC General Assembly in Hangzhou with over 1,000 artisans and craftspeople from 48 countries participating in the event.
She had also successfully been involved in National Arts and Crafts Training Workshops with 26 workshops and 2,347 trainees graduating, has organized Creativity Camps for Crafts in Suzhou Institute of Arts & Design, major annual national arts and crafts exhibitions, leading crafts exchange programs, establishing the Nantong International Contemporary Crafts Biennale, establishing WCC Crafts City Network project and the WCC-APR Arts & Crafts Master Award project.
Fiji
Tessa Miller (Mosaic artist and manager of Namana, on the Coral Coast seafront)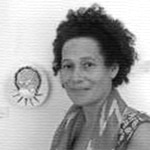 Tessa Miller is an artist of Fijian and Samoan heritage, based in Suva, Fiji. Tessa now runs a small shop called Namana, on the Coral Coast seafront next to Outrigger Resort, where works from other local arts and craftspeople are also on display. Tessa is also an active member of the Western Arts & Crafts Society, a Nadi-based support group that helps to promote traditional and contemporary craftspeople and artists from throughout Fiji.
Tessa's work is often displayed at resorts in Fiji. Tessa's mosaic art enlivens pools, bathrooms, floor panels, tables and walkways across Fiji. She draws her inspiration from the Fijian environment, especially the marine life of the surrounding reefs. Other works depicting Pacific themes in a contemporary style include mosaic art for mirror frames, plates, planters and tile inserts.
India
Ishan Khosla (Founder, Ishan Khosla Design)
 Founder & Partner of Ishan Khosla Design, Ishan's core area of expertise is branding, editorial and interactive design. Ishan is an artist and designer who works on a range of projects that combine design, technology and craft in different ways. He has an MFA in Design from the School of Visual Arts (SVA), New York and moved to India in 2008 to start Ishan Khosla Design. Ishan has spoken at various forums in places such as Australia, France, Japan, New Zealand, South Korea and in India.
Ishan Khosla Design has been called the 100 Best Contemporary Graphic Designers in the world by Charlotte and Peter Fiell in their book, New Graphic Design. They have been featured in India: Contemporary Design — Graphics, Fashion and Interiors (The Victoria & Albert Museum ), Tokyo Type Director's Club Annual, Asian Graphics Now! and several other international books and publications.
Ishan is a part-time faculty at the Adianta School for Leadership and Innovation. He also conducts workshops on typography. He is very interested in international collaborations in design and culture.
Indonesia
Frans Panjaitan (designer of Batik Fractal)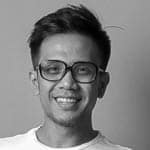 Frans is a Multi-disciplinary innovator with an emphasis on design, creative, writing, with excellent grasp in Indonesia traditional textile. A designer of Batik Fractal Indonesia, a technology and design company that combines mathematics, software engineering and traditional Indonesian textile craft.
Based in Bandung, Indonesia, Frans currently active in a three year research program about Indonesia traditional handwoven textile initiated by Piksel Indonesia and Institut Teknologi Del. This research enables him to travel across Indonesia archipelago to gain extensive knowledge about Indonesian traditional textile. Frans also spends his time teaching in Young Creator Indonesia Fashion Institute, a collaboration program between Korea Foundation for International Cultural Exchange, GKL Foundation and Craft Faculty of Institut Teknologi Bandung.
Mexico
Valeria Florescano (Director, Fuego con Juego)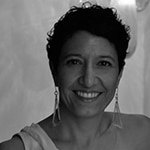 A talented Mexican designer, Valeria Florescano specialises in handblown glass jewellery and accessories like gathered and folded glass vases and glass alphabet letters that can be arranged to form words. Her boutique also showcases designs from other artisans working in Oaxaca, along with great gifts like artisanal mezcal. Florescano is currently also working in the notable glass factory Nouvel in Mexico city while completing an MFA in sculpture at the Escuela Nacional de Artes Plásticas at the National University of México, UNAM.
Valeria Florescano has been awarded scholarships for Pilchuck School of Glass, Corning Museum of Glass, and Penland Arts and Crafts School. She is an active member of the Board of the School of Design at Universidad Anáhuac, México. She has shown in galleries and museums in Mexico and abroad in the Netherlands, the United States, Japan and Ukraine. Her glass work is part of the Vitro Glass Collection in Monterrey, N.L. Mexico, and the National Museum of Lviv in Ukraine.
Aotearoa New Zealand
Damian Skinner (Curator of Applied Arts, Auckland Museum)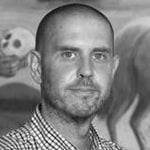 Damian Skinner is an art historian and curator of Applied Art and Design at the Auckland War Memorial Museum. He is currently on sabbatical, writing a book about Theo Schoon, a Dutch modernist artist who came to New Zealand in 1939 and was one of the first Pākehā (European New Zealander) artists to promote a fusion of Māori and European art as the basis for New Zealand modernism. He is also working with colleagues from Australia, Canada, South Africa and United States to develop a methodology for art history in settler-colonial societies. His most recent book is The Māori Meeting House: Introducing the Whare Whakairo, published by Te Papa Press in August 2016. 
Luisa Tora (Artist, activist, writer)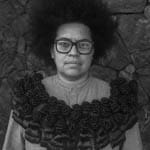 Luisa Tora (Naqalotu, Yawe, Kadavu, and Lawaki, Nakasaleka, Kadavu) is an artist, activist, and writer. She worked in human rights in Fiji and the Pacific before moving to Aotearoa New Zealand in 2009. She has appeared in several group shows and curated exhibitions highlighting feminist, LGBQTI+, and indigenous themes (VASU: PacificWomen of Power (Fiji, 2008), I Stand With You (Auckland, 2014), and When Can I See You Again? (Auckland, 2016). She has qualifications in Journalism and Pacific History & Politics (University of the South Pacific, 2002) and Creative Arts (Visual Arts, Manukau Institute of Technology, 2014). Her work can be found in private collections in Aotearoa New Zealand and the Museum of New Zealand Te Papa Tongarewa. She is part of The Veiqia Project, the creative research project and exhibitions inspired by Fijian female tattoo. In March 2018, she is curating WANTOK exhibition calling on artists of Melanesian descent to "untangle what their hair means to them" and to engage in a conversation about "bodily integrity, mana, and decolonial self-love". The exhibition is part of Māngere Arts Centre – Ngā Tohu o Uenuku's 2018 programming marking the 125th anniversary of suffrage in Aotearoa New Zealand.
Warren Feeney (Adjunct Fellow, School of Humanities, University of Canterbury)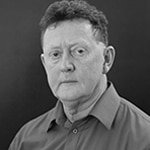 A specialist in research, documentation and valuation of historical and contemporary New Zealand art, Dr. Warren Feeney has worked in a range of over the past 30 years, including gallery management, art valuation services, research and documentation, art education and community arts programmes.
He was the Director of the Centre of Contemporary Art in Christchurch from 1999 to 2010, nominator for New Zealand's representation at the inaugural Singapore Art Prize at the Singapore Art Museum in 2008, and adjudicator for a Doctor of Philosophy thesis for the Art History Department at the University of Queensland in 2009. Warren is the author of several books on art and art history and lectures regularly on New Zealand art in academic and media publications.
In 2010, he established Art Content, a service for the research, documentation and valuation of New Zealand art and in addition to valuing the extensive collection of the Canterbury Society of Arts and numerous public and private collections.
South Korea
Hyeyoung Cho (Coordinator, Cheongju International Craft Biennale)
 Adjunct at the Hanyang University, Applied Arts, Hyeyong Cho has a background in Fine Arts. She is Art Director of the Cheongju International Craft Biennale, Program Manager of The Overseas Cultural Heritage Foundation of Korea and Adviser for the Korea Ceramic Foundation for the Gyeonggi International Ceramics Biennale.
Though Korean by birth, Hyeyoung grew up outside Korea which she sees as granting her an insight into her own culture, this made her choose Korea as the guest country of the Craft biennale and her exhibition Making Process included 46 artists and collectives from twelve different countries. While not underestimating the challenge of restoring pride in Korean craft, Hyeyoung believes that Korean craft has much to offer the world, she lives in Seoul is dedicated to working in South Korea to continue building bridges with the greater craft world.
USA
Namita Wiggers (Coordinator, Critical Craft Forum)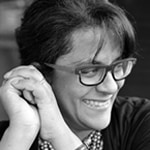 Namita Gupta Wiggers is a writer, curator, and educator based in Portland. She is the Director and Co-Founder of Critical Craft Forum. Wiggers lectures in MFA Applied Craft + Design, conducts workshops, seminars and juries at various important art institutions across the country. From 2004-2014, she served as the Director and Chief Curator, Museum of Contemporary Craft, Portland, where she curated over 65 exhibitions, doubled the collection holdings, revitalized the Gallery Store, and documented craft history through commissioned writing published in print and online.
She contributes regularly to online and in-print journals and books, and serves as the editor for Exhibition Reviews Editor and The Journal of Modern Craft among others. Her publications include craft, ceramics, textiles and jewellery. Wiggers serves on the Board of Directors of the American Craft Council and The Center for Craft, Creativity, and Design.
Papua New Guinea
Sana Balai (assistant curator of Indigenous art at the National Gallery of Victoria)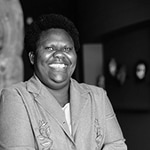 Born in Buka Island, Bougainville, Papua New Guinea; Sana came to Australia in 1988
With a science degree, Sana was working as a laboratory technician at the Paguna mine when she met her Australian husband, Bryan. Once in Australia, Sana was approached to look after the Melanesian collection at the National Gallery of Victoria. Sana is now assistant curator of Indigenous art at the gallery.
An applied science graduate, Sana began her museum career in the Indigenous department at Melbourne Museum from 1997–2002, which led to her employment as Assistant Curator of Indigenous Art at the NGV in 2004. Sana is an active member of the PNG community in Melbourne. She was a member of the Pacific Islands' Advisory committee to the Melbourne Museum from 1994–99 and a member of the planning committee of Pacific Islands' festival for the 2006 Commonwealth Games.