Who we are
Team | Editorial board | Aboriginal and Torres Strait Islander Reference Group | Literary Adviser Group | Peer-review journal editorial board
Team
Kevin Murray – Co-founder and Managing Editor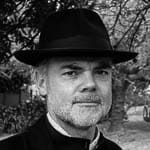 Since taking up the Writer in Residence program at the Meat Market Crafts Centre in 1990, Kevin Murray has been dedicated to advocating the value of studio craft to a broad audience through writing and curating. He is author of Craft Unbound: Make the Common Precious and co-author with Damian Skinner of Place and Adornment: A History of Australasian Contemporary Jewellery. While he was Director, Craft Victoria developed the South Project and Scarf Festival. He is currently Senior Vice-President of the World Crafts Council – Asia Pacific.
Khushbu Mathur – India researcher
Khushbu Mathur has been working in crafts and design for more than a decade. She is an alumnus Indian Institute of Crafts and Design (2008-2012). She specialises in Hard Material Applications and natural fiber applications. One of her research projects with TATA Motors Design Studio, Pune, introduced natural fibers in the interior of eco car to reduce the carbon footprint. She has also established her own corporate gifting company by the name Indibni. Currently, she is also supporting All India Artisans and Craftworkers Welfare Association, Delhi as Marketing Specialist.
Michelle Montgomery – Digital Producer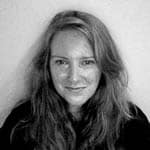 Michelle Montgomery recently completed a Bachelor of Art Theory at UNSW Art & Design. She is currently researching and curating content related to the history of Broken Hill for Museums and Galleries NSW's Collections and Stories digitisation project. See also her articles: Tuhirangi Writes on the Sky and Two Ways Learning – The Gift That Keeps On Giving.
Mani Nejad – Graphic Designer
Mani Nejad a multidisciplinary designer freelancing in Melbourne. His practice includes working within digital and print platforms across branding, publications, web and multimedia design, photography and art direction. He is interested in stories, and how to translate these stories into beautiful, thoughtful and innovative designs.
Mark Newbound – Video Producer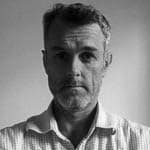 Mark Newbound has a PhD in Ecology from the University of Melbourne and a Masters in Film and Television (Documentary) from the VCA. He came to filmmaking looking for new ways to communicate sustainability issues after working as a teacher of environmental subjects in higher education for a number of years. Filming craft processes satisfies his interest in the arts and documenting non-industrial methods of producing objects. As well as contributing to Garland, Mark continues to teach at various universities and is a programmer with the Environmental Film Festival Australia.
Gary Warner – Sound Editor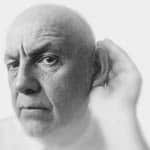 Gary Warner is an artist and art worker with a studio in Darlinghurst, Sydney and an off-grid bush retreat 50km north-west of there. In 1997 he started CDP Media, a cultural production company that has developed and delivered a wide variety of museum exhibition projects in collaboration with FRD and other designers, architects, artists and curators. His personal art practice spans various media including sound, video, drawing, installation and performance in contexts including writing, curating, collaboration, design, workshops and exhibitions. In 2016 he curated FIELDWORK: artist encounters at the Sydney College of the Arts and was commissioned by FRD to create a permanent multi-screen video installation for a new ceramics gallery at the Asian Civilisations Museum, Singapore. For more information, see garywarner.net, fieldwork.show and cdpmedia.com.au
Story-gatherers
---
Olivia Pintos-Lopez – Co-founder
Olivia is interested in interior spatial conditions that facilitate or encourage alternative social and creative relations. Olivia recently completed her PhD by thesis titled 'A commoning creative practice – tending to mutuality in spaces of engagement.' She is associate lecturer at RMIT in the Interior Design Department where she teaches design, History Theory and specialisations. Other professional practice includes working in New York and Melbourne as a product and interior designer and also on furniture design for Federation Square. Olivia produced an online design magazine for five years and has an ongoing creative practice making temporal-spatial installation work and small-scale multi-media figurative sculptures, as well as developing tactics for adapting existing interiors to encourage different inhabitation to those prescribed. She maintains a strong interest in historical interiors and writing as a practice of design.
Damien Wright – Co-founder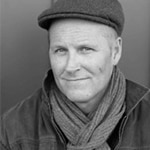 Damien Wright is an award-winning furniture designer and craftsman. He works almost exclusively with recovered Australian timbers, in particular, indigenous hardwood species that are not traditionally used to make furniture. Damien sources his timber directly from farmers and millers in western Queensland, NSW, Victoria and Tasmania. He is acclaimed for his unique 'whole tree' approach to furniture design and construction. Damien employs rare joinery techniques such as blind-mitred dovetails and thick veneering. Contracting on a commission-only basis, Damien works either directly with clients or through architects and interior designers. His public commissions include the Federal Court of Australia, theNational Gallery of Victoria, the Melbourne Immigration Museum, Federation Square Management offices, the Koori County Court of Victoria and the Archdiocese of BrokenBay. Damien's private commissions are represented in family homes and private art collections. The National Gallery of Australia has acquired his iconic piece, Brief. WrightStudios is located in Northcote, Victoria.
---
Editorial board
Australia
New South Wales
Eva Czernis-Ryl (Curator, Museum of Applied Arts and Sciences, Sydney)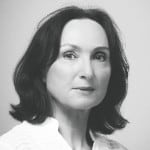 Eva Czernis-Ryl is art historian, author and an award-winning curator at the Museum of Applied Arts and Sciences in Sydney who specialises in decorative arts, craft and design. She is responsible for the development and interpretation of extensive collections of ceramics, glass, metalwork, jewellery and textiles and has published and lectured in areas ranging from 18th-century European ceramics to Australian studio glass, ceramics and jewellery as well as Italian design. Eva has a particular interest in revealing connections between the allied fields of fine and applied arts, design, craft, architecture, technology and contemporary culture. Eva is an Expert Examiner for Australian government's Movable Heritage Committee and her most recent exhibition Fantastical Worlds is currently on display at the Powerhouse Museum.
Grace Cochrane (Craft historian)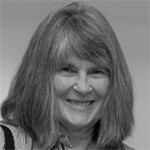 Now an independent curator, writer, and consultant, Grace Cochrane was senior curator of Australian decorative arts and design at the Powerhouse Museum, Sydney until late 2005. Since starting there in 1988 she has had a key responsibility for the development of the holdings of contemporary Australian crafts and design, has worked on numerous exhibitions within the museum and co-ordinating teams developing a permanent collection-based decorative arts and design galleries.
She is the author of The Crafts Movement in Australia: a History (NSW University Press, 1992); has contributed to a number of other publications; given lectures and papers in all fields of the crafts; and has a long record of judging awards, opening exhibitions and assessing graduating students. She received the Australia Council's Visual Arts/Craft Board's Emeritus medal in 2001.
South Australia
Brian Parkes (Director, JamFactory Craft & Design Centre)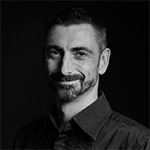 Brian has been with JamFactory since April 2010. Having worked in art and design organisations for more than 20 years he is passionate about promoting the social, cultural and economic value of creativity and design. During ten years as Associate Director at Object Gallery in Sydney, he curated several important exhibitions including the landmark survey of contemporary Australian design; Freestyle: new Australian design for living.
In 2007 Brian was one of ten curators invited by Phaidon Press, London to contribute to &Fork, a book profiling 100 emerging product designers from around the world and in 2008 he was an Adjunct Curator for the Museum of Arts and Design, New York. Brian has a significant background in commercial management within museums and galleries. He managed the merchandising and retail operations at the Museum of Contemporary Art, Sydney and The National Gallery of Australia, Canberra.
Tasmania
Michelle Boyde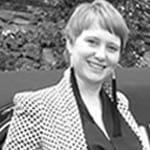 Michelle Boyde is an interdisciplinary designer and creative producer living and working from beautiful Boomer Bay on the East Coast of Tasmania. With a background in dance, and an honours degree in fashion from RMIT, Michelle's interest lies at the intersection of art, design and performance. She has curated and creatively directed several art and design-driven events, including a series of site-specific, interactive events that allow audiences to engage with, and complete the work, for clients such as Melbourne Fashion Festival, State of Design, National Gallery of Victoria's Art Beat series, Mona's Dark Mofo Festival and Monash Gallery of Art. She is currently collaborating with interior designer, Danielle Brustman on a series of interdisciplinary projects combining interior and fashion design under the name Brustman+Boyde, and is also co-director of experimental art, design and sound collective Unconscious Collective, producing socially-focused immersive events and installations. See www.boyde.com.au
Queensland
Shannon Brett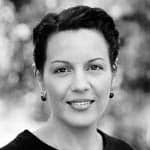 Shannon Brett is a descendant of the Wakka Wakka, Badtjala and Gurang Gurang clans of southern Queensland. She is an interdisciplinary artist who creates and designs artworks indicative of her experiences as an Aboriginal woman living and surviving in modern, urban Australian society. Technically trained in fashion design, graphic & web design, music production, animation, theatre and film. Brett also holds a Bachelor of Contemporary Australian Indigenous Art; Fine Art & Photography via the Queensland College of Art – Griffith University. In addition to her artistic practice, she is an independent curator who works with Indigenous corporations and Art Centres; advising on successful business arts outcomes and procedures. Also maintaining cultural significance via artworks in preparation for exhibition. Strengths are working with and empowering artists of communities & art centres on various artistic techniques, exhibition readiness and completion of industry standard artworks. In addition to being part of the editorial board for Garland magazine, she is currently a member of the Girringun Art Centre Advisory Panel, Queensland. Prior roles include Lead Teacher & Co-ordinator of the Aboriginal & Torres Strait Islander Cultural Arts TAFE North Cairns, Queensland, Manager – Yarrabah Arts & Cultural Precinct Yarrabah, Queensland, various panels, leadership and curatorial roles, arts workshop facilitation and also radio announcement. Brett is alumni of the National Gallery of Australia's Indigenous Arts Leadership Program.
Victoria
Lou Weis (Director, Broached Commissions)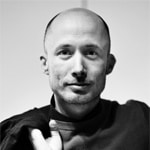 Lou is the creative director of Broached Commissions an object design studio that has the history of globalization – the objects and blended cultures it has created – as its focus. Broached has created four collections since founding in late 2011 and is set to launch its fifth collection MONSTERS by Trent Jansen in mid-2016.
Lou is also a creative strategist for corporate clients including Misschu, UTS design faculty, Platform Strategy Asia and Molonglo Group to name a few clients from 2015.
Lou is also co-founder of The Welcome Committee, which is agitating for a change to refugee mandatory detention policies in Australia.
Western Australia
Ric Spencer (Fremantle Arts Centre)
Dr Ric Spencer is an artist and writer and since 2011 has been the Curator at Fremantle Arts Centre. He has been involved in numerous art activities as a curator, writer and artist, has exhibited in Australia, Asia and the UK and had his work published in Australian, UK and American arts journals. From 2004-2010 he wrote art criticism for The West Australian newspaper and from 2000-2010 he lectured at Curtin University where he holds a Doctor of Creative Arts.
---
Aotearoa New Zealand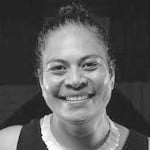 Kolokesa U. Māhina-Tuai is an independent curator, arts advocate and published author of Tongan heritage living in Aotearoa New Zealand. She champions a holistic and cyclical perspective of Moana Oceania arts that is rooted in indigenous knowledge and practice. She works throughout every level of the Moana Oceania arts community from museums and galleries to grassroots community organisations. At the heart of Kolokesa's practice has been her strong foundation of Tongan indigenous knowledge and practice. This informs her understanding and appreciation of Moana Oceania arts and her relationships and collaborations with artists from different island nations. She has been an advocate of Moana Oceania artists that are agents in maintaining, preserving and evolving the arts of their homeland in Aotearoa New Zealand. This has been through exhibitions, events, commissioned works, conferences and publications. Kolokesa is a co-author of the first book on Tongan arts from a Tongan perspective. She is also researching and a co-editor of a major new history of craft in Aotearoa New Zealand and the wider Moana Oceania.
Warren Feeney (Adjunct Fellow, School of Humanities, University of Canterbury)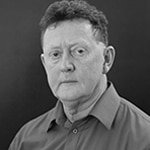 A specialist in research, documentation and valuation of historical and contemporary New Zealand art, Dr. Warren Feeney has worked in a range of over the past 30 years, including gallery management, art valuation services, research and documentation, art education and community arts programmes.
He was the Director of the Centre of Contemporary Art in Christchurch from 1999 to 2010, nominator for New Zealand's representation at the inaugural Singapore Art Prize at the Singapore Art Museum in 2008, and adjudicator for a Doctor of Philosophy thesis for the Art History Department at the University of Queensland in 2009. Warren is the author of several books on art and art history and lectures regularly on New Zealand art in academic and media publications.
In 2010, he established Art Content, a service for the research, documentation and valuation of New Zealand art and in addition to valuing the extensive collection of the Canterbury Society of Arts and numerous public and private collections.
---
Chile
Paola Moreno (Editor Mano de Obra)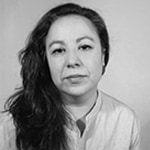 Paola is a designer of the Pontifical Catholic University of Chile and Magister in Theory and History of Art, University of Chile. Among her other academic associations, she is also a member of the National Committee of Textile Conservation Chile.
Paola is the author of Road Textile Exhibitions, Textile Artifacts, Kelgwo: textile tradition and contemporary design, Atar, Artespacio and Preventive Gallery in the MAC. She was one of the chief editors of Mano de Obra, a book that communicates and disseminates contemporary artistic currents that have a fundamental core in manual production of textiles, ceramics and jewellery. She also participated in a research on vegetable textile Rapa Nui, work which resulted in a publication that appeared in Easter Island, Viña del Mar and Santiago.
Paola Moreno defines and contextualizes the influence pre-Columbian textiles and Latin American ethnographic pieces in the pioneering creators of Fiber art and contemporary textile art. She manages to convey this interest in the textile cultural heritage in her work. Her specialities include Fashion Design, Sustainable Design, Textile Design, Processes and Materials.
---
China
Sharon Tsang-de Lyster (Narrative Made)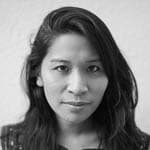 Sharon Tsang-de Lyster is the founder of design studio Narrative Made and a colour and trend forecaster. Building on her experience and knowledge in Asian heritage textiles, sustainable production and journalism, Sharon is known for her considered and stylistic approach in bringing artisanship to the international stage. In 2016 she founded The Textile Atlas, an online platform that champion textiles cultural conservation and ethical sourcing. Sharon is a consultant at global trend forecasting agency, WGSN, contributor for The New York Times T Magazine and online handcraft magazine, The Kindcraft. Her work has been showcased at global fashion weeks and the Milan Design Week, and featured by international media.
---
Fiji
Tessa Miller (Mosaic artist and manager of Namana, on the Coral Coast seafront)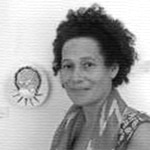 Tessa Miller is an artist of Fijian and Samoan heritage, based in Suva, Fiji. Tessa now runs a small shop called Namana, on the Coral Coast seafront next to Outrigger Resort, where works from other local arts and craftspeople are also on display. Tessa is also an active member of the Western Arts & Crafts Society, a Nadi-based support group that helps to promote traditional and contemporary craftspeople and artists from throughout Fiji.
Tessa's work is often displayed at resorts in Fiji. Tessa's mosaic art enlivens pools, bathrooms, floor panels, tables and walkways across Fiji. She draws her inspiration from the Fijian environment, especially the marine life of the surrounding reefs. Other works depicting Pacific themes in a contemporary style include mosaic art for mirror frames, plates, planters and tile inserts.
---
India
Ishan Khosla (Founder, Ishan Khosla Design)
 Founder & Partner of Ishan Khosla Design, Ishan's core area of expertise is branding, editorial and interactive design. Ishan is an artist and designer who works on a range of projects that combine design, technology and craft in different ways. He has an MFA in Design from the School of Visual Arts (SVA), New York and moved to India in 2008 to start Ishan Khosla Design. Ishan has spoken at various forums in places such as Australia, France, Japan, New Zealand, South Korea and in India.
Ishan Khosla Design has been called the 100 Best Contemporary Graphic Designers in the world by Charlotte and Peter Fiell in their book, New Graphic Design. They have been featured in India: Contemporary Design — Graphics, Fashion and Interiors (The Victoria & Albert Museum ), Tokyo Type Director's Club Annual, Asian Graphics Now! and several other international books and publications.
Ishan is a part-time faculty at the Adianta School for Leadership and Innovation. He also conducts workshops on typography. He is very interested in international collaborations in design and culture.
---
Indonesia
Frans Panjaitan (designer of Batik Fractal)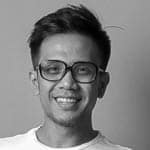 Frans is a Multi-disciplinary innovator with an emphasis on design, creative, writing, with excellent grasp in Indonesia traditional textile. A designer of Batik Fractal Indonesia, a technology and design company that combines mathematics, software engineering and traditional Indonesian textile craft.
Based in Bandung, Indonesia, Frans currently active in a three year research program about Indonesia traditional handwoven textile initiated by Piksel Indonesia and Institut Teknologi Del. This research enables him to travel across Indonesia archipelago to gain extensive knowledge about Indonesian traditional textile. Frans also spends his time teaching in Young Creator Indonesia Fashion Institute, a collaboration program between Korea Foundation for International Cultural Exchange, GKL Foundation and Craft Faculty of Institut Teknologi Bandung.
---
Iran
Anahita Anasseri (Mahe Mehr Institute, Tehran)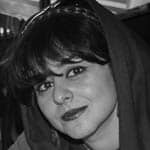 Anahita Anasseri is an Iranian sculptor who studied both Zoology and Industrial design. She studied design at Azad Art and Architecture University of Tehran. She was born in 1978 and as an industrial designer, she appreciates all machines, especially cars.
---
Japan
Juji Akimoto (Director, University Art Museum, Tokyo University of the Arts)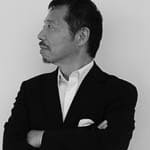 Professor Juji Akimoto is a highly regarded expert in Japanese kogei (craft).
From 2007 – March 2017 he served as director of the 21st Century Museum of Contemporary Art, Kanazawa. Previously, during his tenure with the Benesse Corporation from 1991 to 2004 he was the chief curator of Benesse Art Site Naoshima (1992-2004), director of the Chichu Art Museum, managing director of Naoshima Fukutake Art Museum Foundation and the artistic director of the Benesse Art Site Naoshima (2004-2006). He currently serves as director and professor of The University Arts Museum, Tokyo University of the Arts.
---
Kyrgyzstan
Dinara Cochunbaeva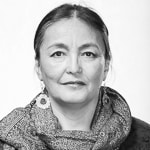 Dinara Chochunbaeva is presently the Director of Central Asian Crafts Support Association's Resource Center in Kyrgyzstan (CACSARC-kg) and coordinator of UNESCO Award of Excellence Program for Central Asia (since 2004). She has participated in the International Jury of this Award for South and East Asia. In 2006 , she established the Public Foundation "Crafts and Traditional Knowledge", whose aim is to make the inventory of crafts and traditional culture of Central Asian people. From 2000 to 2008, Dinara was elected twice as a President of Central Asian Crafts Support Association (CACSA), and represented Central Asian craftpersons at the Board of World Crafts Council-Asia Pacific during 2004-2008. As a crafts development specialist, Dinara provided consultations and trainings to different target groups in Central Asia and participated in research programme in Tajikistan, Georgia, and Turkey. She is the author of Shyrdak: The Kyrgyz Felt Carpet.
---
Mauritius
Hans Ramduth (Mahatma Gandhi Institute, Mauritius)
Hans Ramduth has always been fascinated by hand skills on his island of Mauritius. Prior to his studies in Shantiniketan in India, he was a cartoonist. In India he had the chance to study under late K.G.Subramanyan, a versatile artist-craftsperson, who theorized about the relationship between the arts and crafts continuum. Upon his return he was variously art teacher, creative consultant, puppeteer for TV, and writer about the visual arts and crafts in Mauritius. In the last decade, after his return to academia, he completed a PhD on the role of the gaze in the construction of identity in the visual culture of Mauritius. He works at the School of Fine Arts, Mahatma Gandhi Institute, where he was the Head of School, from 2016 to early 2019. He is also part of the African team of Experts for the UNESCO on the 2005 Convention on the Protection and Promotion of the Diversity of Cultural Expressions. In this capacity, he wrote the white paper Creative Mauritius Vision 2025, for the Mauritian government in 2013. He is active in the field of digital media production, and in various arts and crafts, with a special interest in hand made paper.
---
Mexico
Valeria Florescano (Director, Fuego con Juego)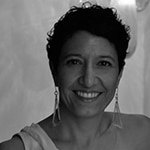 A talented Mexican designer, Valeria Florescano specialises in handblown glass jewellery and accessories like gathered and folded glass vases and glass alphabet letters that can be arranged to form words. Her boutique also showcases designs from other artisans working in Oaxaca, along with great gifts like artisanal mezcal. Florescano is currently also working in the notable glass factory Nouvel in Mexico city while completing an MFA in sculpture at the Escuela Nacional de Artes Plásticas at the National University of México, UNAM.
Valeria Florescano has been awarded scholarships for Pilchuck School of Glass, Corning Museum of Glass, and Penland Arts and Crafts School. She is an active member of the Board of the School of Design at Universidad Anáhuac, México. She has shown in galleries and museums in Mexico and abroad in the Netherlands, the United States, Japan and Ukraine. Her glass work is part of the Vitro Glass Collection in Monterrey, N.L. Mexico, and the National Museum of Lviv in Ukraine.
---
Nepal
Kriti Bhuju (Helvetas Swiss Intercooperation Nepa)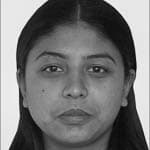 Kriti Bhuju has a long-standing interest in promoting the handicrafts of Nepal to the global market. Bhuju has worked with an English media, Republica for six years in the business and economy department where she has written hundreds of articles regarding Nepali handmade products. She believes that all the artisans should get an opportunity to flourish, market their products. Kriti is currently working in Helvetas Swiss Intercooperation Nepal as a Program Officer where she is involved in providing skills training to the disadvantaged youth. She is keen to work together with the youth to provide them a platform to inspire and to empower them and promote the handicrafts at global market. Kriti holds a Bachelor in Journalism, Media and Communication from Nepal and Masters in Journalism, Media and communication from Dhaka University under Norwegian Agency for Development (NORAD) scholarship.
---
Papua New Guinea
Sana Balai (assistant curator of Indigenous art at the National Gallery of Victoria)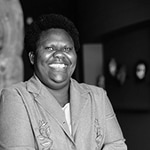 Born in Buka Island, Bougainville, Papua New Guinea; Sana came to Australia in 1988
With a science degree, Sana was working as a laboratory technician at the Paguna mine when she met her Australian husband, Bryan. Once in Australia, Sana was approached to look after the Melanesian collection at the National Gallery of Victoria. Sana is now assistant curator of Indigenous art at the gallery.
An applied science graduate, Sana began her museum career in the Indigenous department at Melbourne Museum from 1997–2002, which led to her employment as Assistant Curator of Indigenous Art at the NGV in 2004. Sana is an active member of the PNG community in Melbourne. She was a member of the Pacific Islands' Advisory committee to the Melbourne Museum from 1994–99 and a member of the planning committee of Pacific Islands' festival for the 2006 Commonwealth Games.
---
South Korea
Hyeyoung Cho (Coordinator, Cheongju International Craft Biennale)
 Adjunct at the Hanyang University, Applied Arts, Hyeyong Cho has a background in Fine Arts. She is Art Director of the Cheongju International Craft Biennale, Program Manager of The Overseas Cultural Heritage Foundation of Korea and Adviser for the Korea Ceramic Foundation for the Gyeonggi International Ceramics Biennale.
Though Korean by birth, Hyeyoung grew up outside Korea which she sees as granting her an insight into her own culture, this made her choose Korea as the guest country of the Craft biennale and her exhibition Making Process included 46 artists and collectives from twelve different countries. While not underestimating the challenge of restoring pride in Korean craft, Hyeyoung believes that Korean craft has much to offer the world, she lives in Seoul is dedicated to working in South Korea to continue building bridges with the greater craft world.
---
USA
Namita Wiggers (Coordinator, Critical Craft Forum)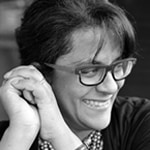 Namita Gupta Wiggers is a writer, curator, and educator based in Portland. She is the Director and Co-Founder of Critical Craft Forum. Wiggers lectures in MFA Applied Craft + Design, conducts workshops, seminars and juries at various important art institutions across the country. From 2004-2014, she served as the Director and Chief Curator, Museum of Contemporary Craft, Portland, where she curated over 65 exhibitions, doubled the collection holdings, revitalized the Gallery Store, and documented craft history through commissioned writing published in print and online.
She contributes regularly to online and in-print journals and books, and serves as the editor for Exhibition Reviews Editor and The Journal of Modern Craft among others. Her publications include craft, ceramics, textiles and jewellery. Wiggers serves on the Board of Directors of the American Craft Council and The Center for Craft, Creativity, and Design.
---
Aboriginal and Torres Strait Islander Reference Group
Leitha Assan
Freja Carmichael
Vicki Couzens
Aunty Gail Dawson
Sharyn Egan
Greg Lehman
Philip Morrissey
Lucy Simpson
Dennis Stokes
Tyson Yunkaporta
---
Literary advisors
Alice Pung
David Ryding
Clare Wright
---
Journal editorial board
Ali Saleh Al-Najadah
Katherine Bissett-Johnson
Alexandra Crosby
Fiona Dobrijevich
Louise Hamby
Jessica Hemmings
Victoria Hope
Sophie Jacquot-Boutin
Rishav Jain
Kay Lawrence
Joseph Lo
Robyn McKenzie
Peter McNeil
Helen Norrie
Ghazala Rahman
Hannah Robertson
Qassim Saad
Michael Scott
Omid Shiva
Jay Thakkar
Carla Van Lunn
Liz Williamson
Kit Wise