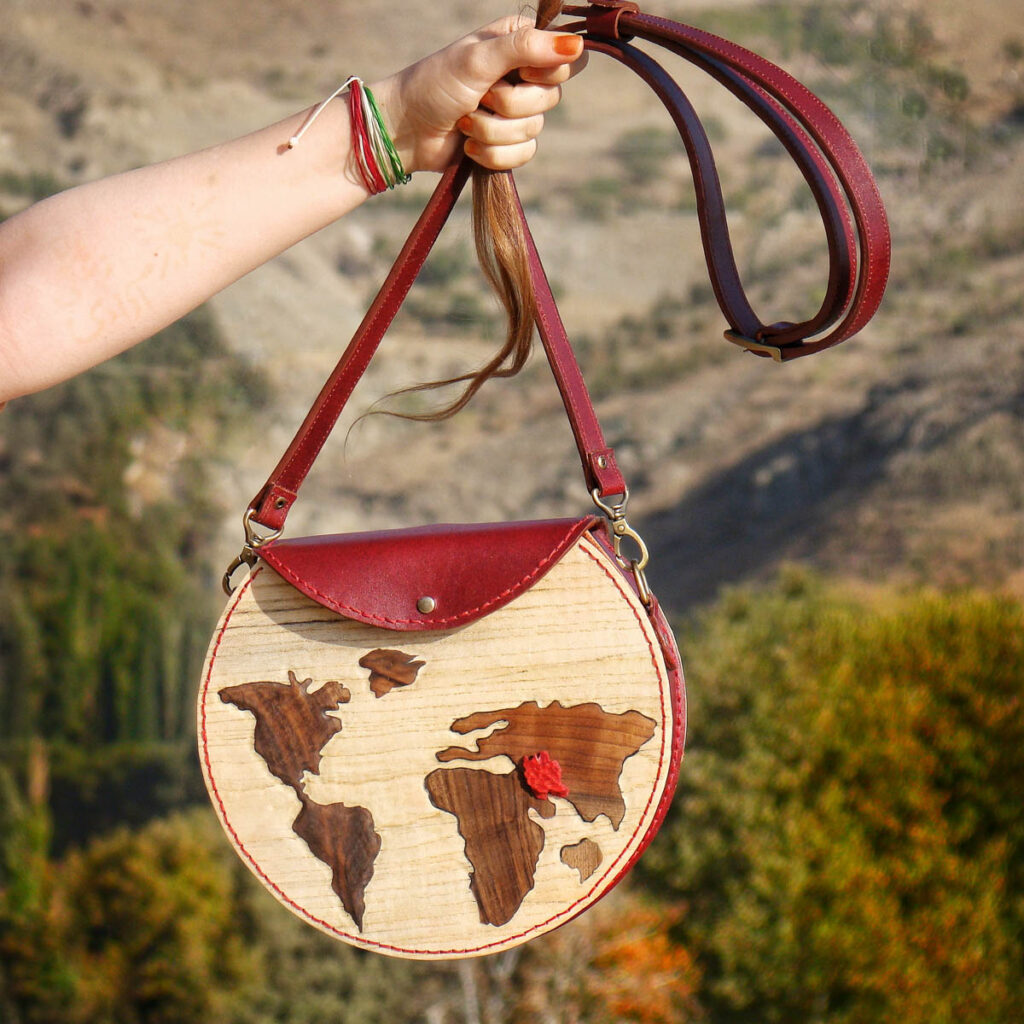 Our November laurel goes to Bahareh Zaman, an Iranian maker who created a map of the world on a leather bag, at whose heart is Iran on fire.
The goal and desire I always seek to achieve are to present my art with an enlightening message to the world. I began my work with an environmental theme in the design of bags. I have decided that each bag with my design bears a message from nature, in a sense that I can even make people aware of the environmental damages that are being done to earth.
Whilst I was working on my last design which incorporated the world map, unfortunately, a sad accident happened to one of the girls of my country, which had a huge impact on the entire world. Therefore I decided to express my art as a protest and to show the map of my country, Iran, in red due to the difficult times that it is passing through, like a beating heart with the message of peace and light. I am hoping for a day when no human being would lose their freedom anywhere in this world.
My workshop is on the balcony of my apartment overlooking the mountains and nature. Many times I have rented an art studio in the city (Karaj) but the only place where I have complete peace and sufficient time to plan a new idea is my home workshop. Recently with a bit of decoration now my studio is the nicest place to do my work.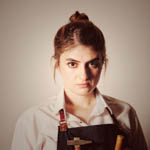 Follow @baharehzamangallery
✿
Like the article? Make it a conversation by leaving a comment below.  If you believe in supporting a platform for culture-makers, consider becoming a subscriber.
Tags