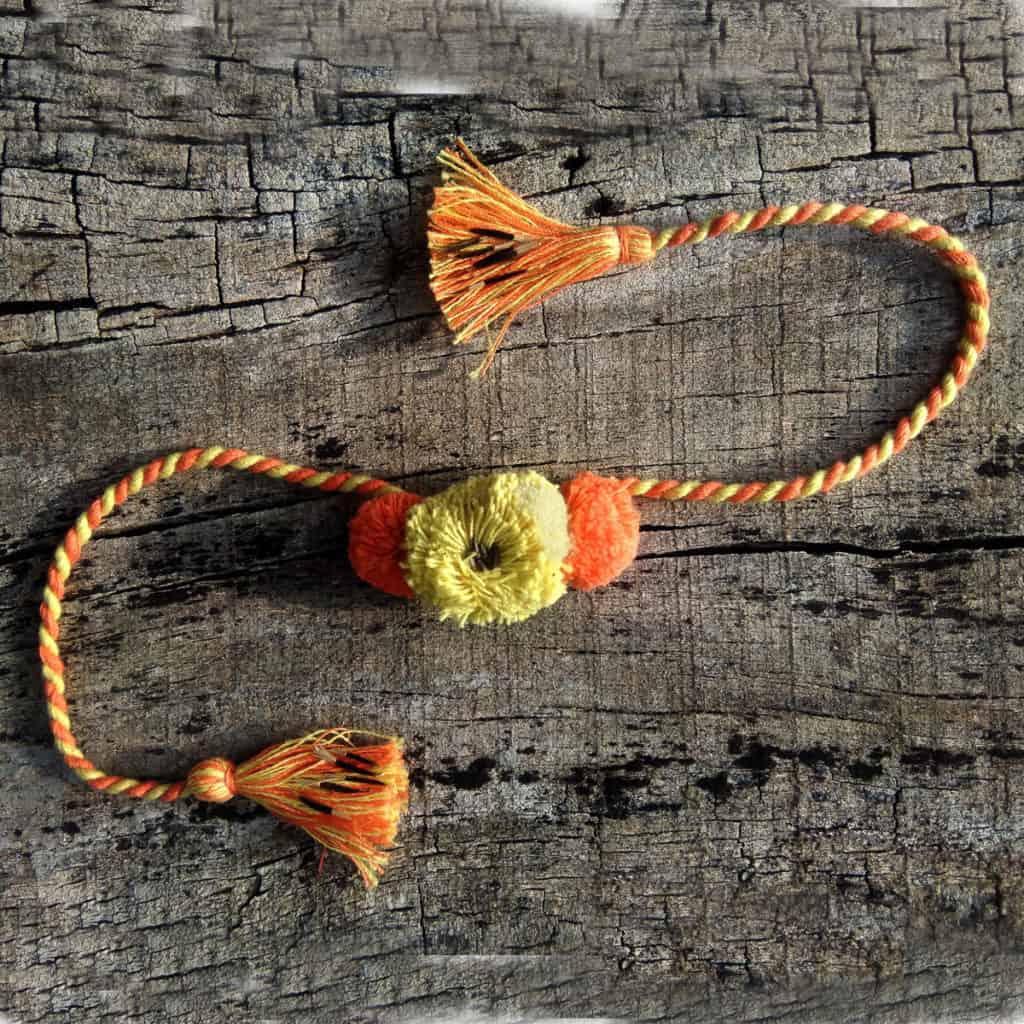 A new member of the Garland team writes about the seed rakhi, which helps shares the love between brother and sister with mother nature.
Rakshabadhan is a festival that marks the bond between a brother and a sister. On this day, sisters tie beautifully crafted colourful bands, around the wrists of their dear brothers and pray for their well- being. In return, brothers offer them gifts of their choice and commit to always guard their sisters during the thick and thins of life.
Seed Rakhi is not just a thread to tie around brothers' wrist but a journey from a farmer to the spinners, dyers and weavers to the lovable sister. The seeds used in the rakhi are organically produced. Post using the rakhi in its symbolic value, the individual can sow this rakhi. This then decomposes (being cotton in nature) and the seeds germinate to become a plant.
In essence, it sits on brother's wrist with a promise to give a greener and environment- friendly tomorrow for all. It eventually grows into a vegetable plant/flowering plant/herb, thus giving motivation to the farmer to cultivate more organic crops (cotton); a hope to the hand spinners and women practising braiding and knitting at home, when all the sisters' stand united to bless the planet. The yarn is naturally dyed with medicinal herbs. This project started shaping when I began questioning the sources of rakhi making, material and the entire process chain.
In the year 2017, I identified a village close to Nagpur that had started cultivating, indigenous organic cotton but sadly its production was low. An artist from the farmer's family along with her friends started actively working on saving the organic seeds and identified ways to spread awareness about the practice of organic farming. During that time, I extended my support to the group while holding the position of CPO at Indibni Private Limited. I, however, felt that there was a missing thread to the story. Then in 2018, while taking this concept ahead, I thought of building an overall experience for the user that narrates an end to end story. We had combined the Rakhi with 100% biodegradable coir planter which was sourced from the land of coconuts, Kerala and a soil-less medium/manure made of cocopeat to germinate "Seeds of Rakhi" that represent the strong bond of brothers-sisters. It also comes with an instruction booklet.
For making the rakhi, we have also involved the Patwa community of Rajasthan that makes thread jewellery and the traditional rakhi to give a different dimension of this festival of rakhi.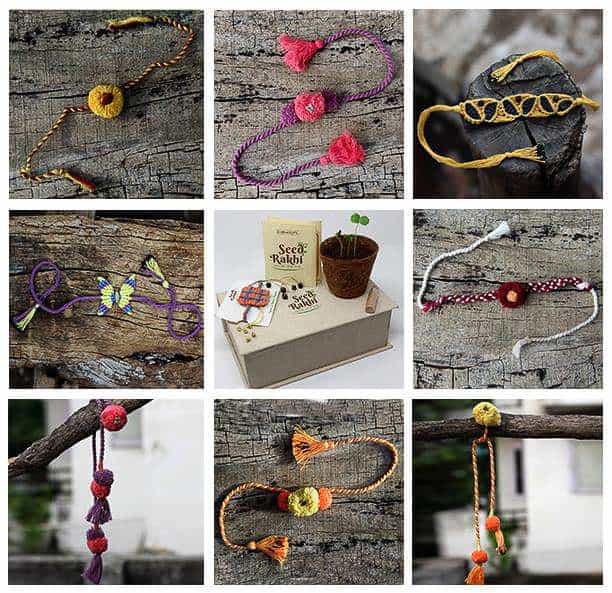 Author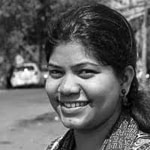 Khushbu Mathur is an Alumnus of the Indian Institute of Crafts and Design (2008-2012). She specializes in Hard Material Applications and natural fibre applications. She has conducted a research project with TATA Motors Design Studio, Pune with an idea of introducing natural fibres in the interior of eco car to reduce the carbon footprint. Khushbu is currently working with Garland magazine on next year's Indian issue. You can purchase a seed rakhi at here.
✿
Like the article? Make it a conversation by leaving a comment below.  If you believe in supporting a platform for culture-makers, consider becoming a subscriber.
Tags