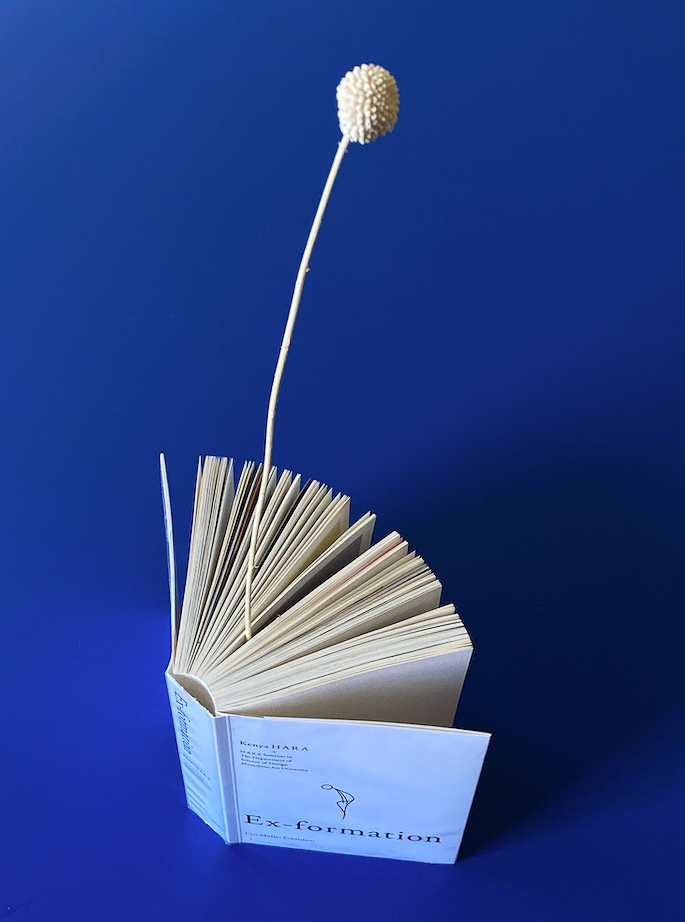 A Melbourne Design Week project crowd-sources examples of whatever a vase might be.
Sharefolder Fantasy is a new exhibition by Australian designer Dale Hardiman and American artist and designer Mark Dineen. This project will be presented at Australia's largest design fair, Melbourne Design Week. We are asking anyone and everyone worldwide to participate by simply making a vase and sharing a photo of it with us.
Exhibition dates: 17-27 March 2022
Submissions close: 1 March 2022
The instructions are as simple as below:
Step 1: Make a vase
Step 2: Upload a picture of your vase through our website, and tell us who you are, how we  contact you, and where you are
Step 3: All submissions will be presented digitally on www.sharefolderfantasy.com from March  17th, while some vases will go on display in Melbourne for Melbourne Design week 2022
Conceptual Intent
With this project, we are fighting the impulse to create defined, material objects in the well-trodden fashion of artists and designers. Instead, we are soliciting participants to build uncurated work on their own terms.
At the heart of the project is what Dale and Mark envision as a global scale manufacturing centre composed of, and controlled by, of all the participants in the project. This manufacturing centre is both instantaneously materialised and totally decentralised. It is one that is obedient to the individual instead of the inverse. It also almost entirely eliminates the need for geographical square footage by prioritising digital communication to connect its stakeholders and distribute its products. In this way, the project's broadest reach explores the implications of technology, labour,  and de-structured hierarchies on domestic expressions of self.
Underpinning the exhibition is a humanistic outlook on the state of the world, in spite of the worst consequences of global marketplaces. Consequences which we have witnessed, but also readily accepted, in the pursuit of more. More stuff, more space, more people, more power, more everything. This project rejects the production standards and instant availability of consumer culture in order to invite expression and radical inclusivity.
We hope to provide both participants and audiences with an opportunity to engage with work from around the world and observe the inflections of local materials, cultures, and customs on that work.
Questions
✿ How is a vase different to a bowl or cup?
That's a really great question. Would it be fair to say that, in the context of this project, a vase "holds" while a bowl or a cup "serves"? From a design standpoint, whether the object needs to hold or serve is what will dictate the final form. Even a decorative bowl on a table that is mostly acting as a "holder" is still designed for the inevitability that it will need to be a "server" at some point. The wide open top of the bowl allows for an easy visual assessment of the bowl's contents as you retrieve things from it relatively unhindered. As a holder, the objective of the vase is to simply present itself or another object, but it is not intended for frequent interaction. Of course, this is splitting hairs and perhaps the difference between a vase and a bowl is really just contextual.
✿Are vases only for flowers?
Vases originated as ways of storing things like grain or oils, often for the purpose of shipping and storage. The ancient Greeks famously used their vases as trophies as well as storytelling devices through the images they decorated their vases with. We even use them to store the remains of our loved ones in the form of an urn. So no, we use vases for all kinds of things. The Dutch designer Hella Jongerius once said "Who'd want to ruin a perfectly good vase by putting flowers in it?" and in this way, the vase can become a communication device that is more than the sum of its performance attributes.
✿ Are vases unique to Western culture?
Not at all. Vases are such simple and useful objects that they have long been in use around the world. While we have vases dating back thousands of years, it's believed the ancient Egyptians may have been the first to use them decoratively. At the same time as the ancient Romans were making vases out of clay, the Chinese were honing their craft in porcelain. Later, Italian artisans made them out of glass. We also have examples made from gold, enamel, gemstones, and a host of other materials. Throughout history, people have adopted the form of the vase to say something about themselves, their culture, and where they live. It's for this exact reason that we chose to use a vase as the form for this project.
Visit www.sharefolderfantasy.com
✿
Like the article? Make it a conversation by leaving a comment below.  If you believe in supporting a platform for culture-makers, consider becoming a subscriber.