A unique series of story-making events opens our imagination to the beautiful world of block printing and making.
The Firebird & the Talking Wolf – 25 July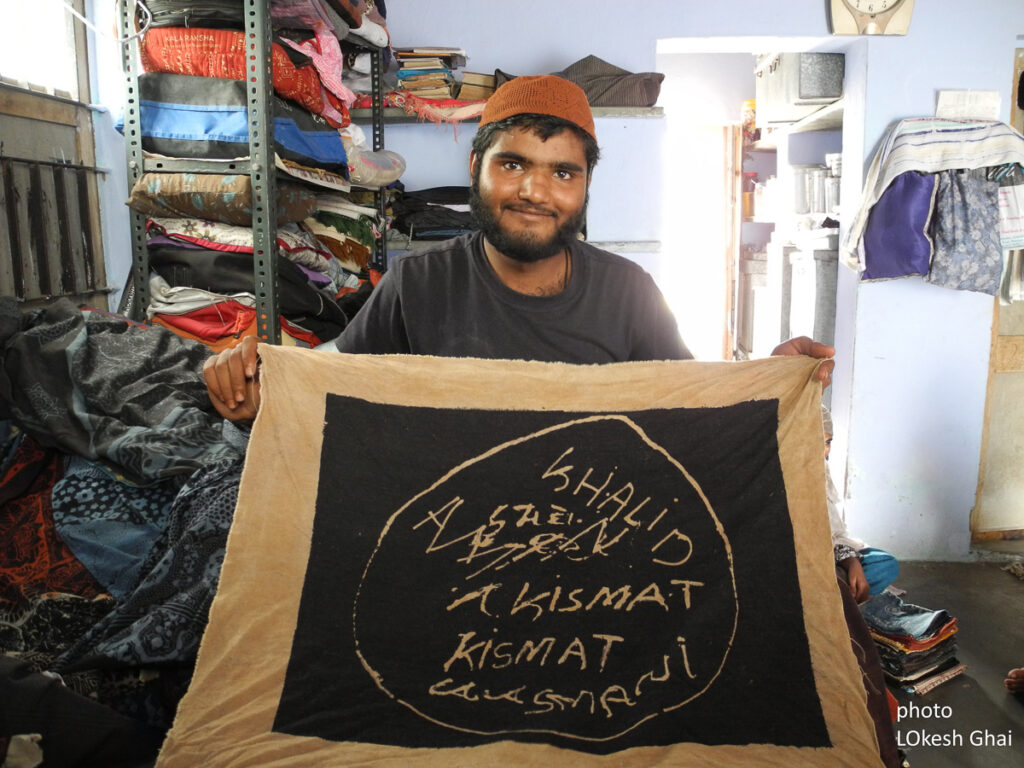 Story-Maker: Khalidbhai Amin Khatri, Ajrakhpur
We bring you a slightly different event for this Story-Making event. Khalidbhai Amin Khatri is a unique Ajrakh artist. Trained in traditional methods of block printing, he has been working with his craft to create art that breaks through traditional themes, patterns and processes. He cites Picasso and M F Hussain as his inspirations.
For this event, Khalidbhai has created block print pieces in responding to the mighty Russian fairy tale of The Firebird, an inspiring bird that leads humans to follow in its wake to find their heart's desire.
When Ivan, the youngest prince, sees the Firebird he sets off to bring it as a gift for his father. With the guidance of a wolf, he embarks on an adventure to find his love and his destiny.
The Firebird & the Huntsman – 22 August
Story-Maker: Govindbhai Prajapati, Pethapur
The artistry of a block maker lies in his ability to replicate perfectly the designs he creates on blocks. Just like in storytelling, repetition is the key to artistic mastery. In this event, we will bring the story of the Firebird & the Huntsman, a story of repeating motifs and what happens when repetitions are brushed aside.
Govindbhai Prajapati is a master block maker with years of experience. He has majorly contributed to reviving the Bagh block printing of Madhya Pradesh, Central India.
A huntsman finds a feather of the Firebird in a forest and takes it to his king. His horse warns him that this spells trouble. This is the first of many warnings. What happens when you ignore a repeated warning and fail to recognise its potency?
You can purchase tickets directly here.
Time converter at worldtimebuddy.com
✿
Like the article? Make it a conversation by leaving a comment below.  If you believe in supporting a platform for culture-makers, consider becoming a subscriber.
Tags