Uphaar उपहार: The Craft of Love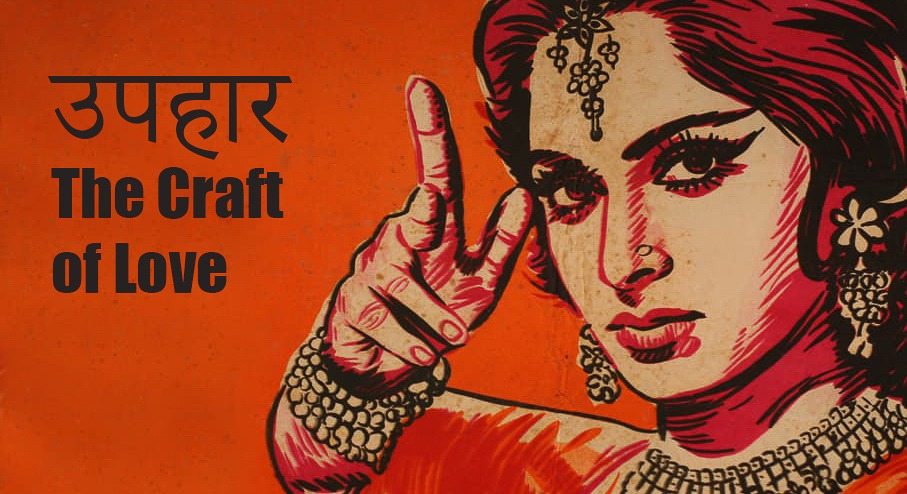 March 2020 takes Garland to southern India, where we look at the role of objects in forging bonds of love. Indian culture is replete with rituals for binding beings together, including the extravagant wedding celebrations and the ties made to connect brother and sister.
Our symposium contains two questions.
How can artists work in India?
Aunty Bronwyn Razem, a Gunditjmara elder from the Western district, artist and traditional weaver
Helen Rayment and Maggie Baxter, authors of a recent guide for artists working in India
Manasee Jog, an educator, researcher and maker who currently teaches at RMIT's school of design
Varuni Kanagasundaram, a PhD student at RMIT University School of Art whose work is inspired by the ritual of the kolam in Tamil culture
How can objects bring us together?
Mitraja Bais, a Research Associate at DICRC, CEPT University, Ahmedabad and author of Vernacular Furniture of North-West India, Phase I: Gujarat
Aunty Gail Kunwarra Dawson, a bee-keeper, fabric queen and weaver of textiles, grasses and stories, a friend and Bunarong social justice warrior
Rhett D'Costa, an artist who teaches at RMIT University School of Art
Vipoo Srivilasa, a Thai born, Melbourne-based artist, curator and arts activist who works predominantly in porcelain exploring culture shifts and migration experiences, whose recent work is about love and equality.
Saturday 14 March 2020 2-5pm
RMIT Garden Room, Building 10, Level 5
Middle of Bowen Street above Streat catering
Melbourne
Tickets $10, Garland subscribers free
Bookings on Eventbrite.