Melinda Young ✿ Writing and making by the sea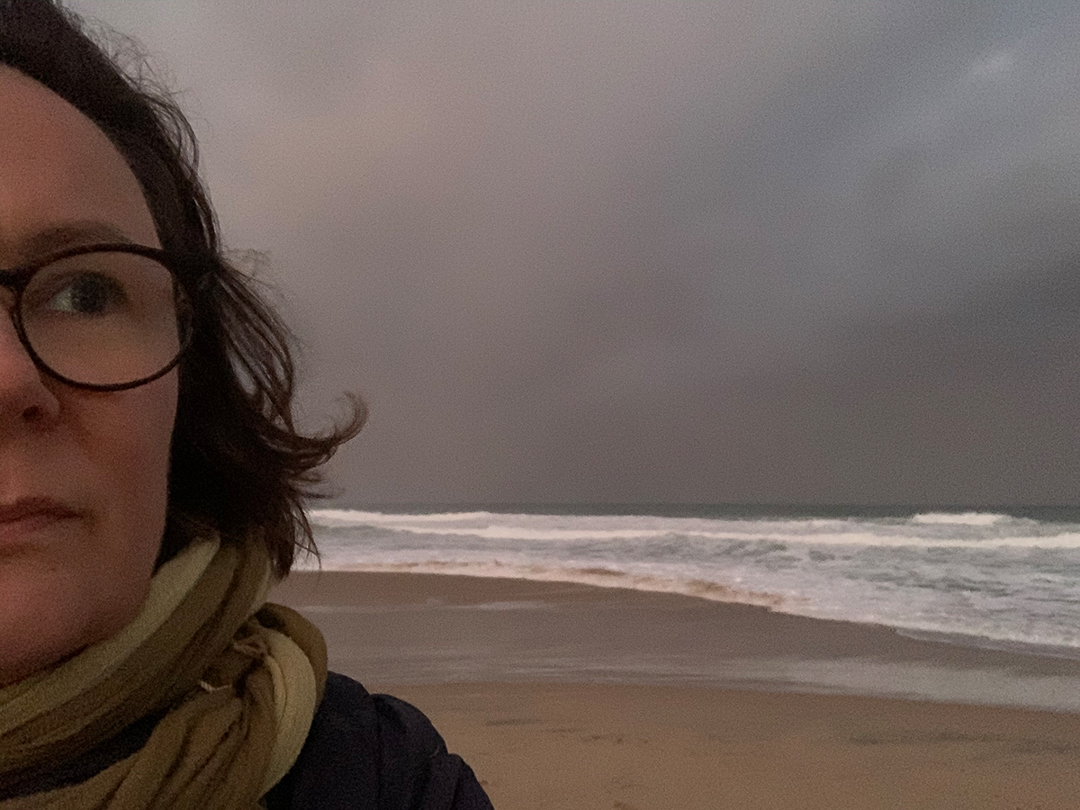 Melinda Young is a thoughtful maker who creates objects and sentences that reflect a connection to where we are in the world.
Melinda Young is a maker based on Dharawal Country in NSW, Australia. Her practice spans jewellery and textiles, exploring place and materiality. Melinda is fascinated by the potential for unexpected narrative, finding inspiration in the landscape, re-purposed materials and her surroundings. She takes delight in the colours and textures discovered whilst exploring her coastal environment, which is a constant creative stimulus for a curious maker who is attracted to the tiny details – the patina and beauty of the everyday.
Melinda makes jewellery and intimately scaled two and three-dimensional textile works that reflect experiences of being in and coming to understand place and the complexities of place-based making practices inherent in the contemporary context of so-called Australia. She is particularly interested in traces of human and non-human interactions left behind on the body and on the land, such as the ephemerality of scent, and more recently the concept of the stain.
Exhibiting extensively in Australia and internationally since 1997, Melinda's work is held in public collections and included in numerous publications. She has worked within the contemporary craft and design field since 1999 as a tertiary and community educator, curator, gallery manager and sometimes writer. Melinda is currently an Associate Lecturer, the Faculty of Arts, Design & Architecture UNSW and is undertaking a cross-disciplinary PhD in Human Geography and Creative Arts at the University of Wollongong.
Follow her work in progress, news and visual inspiration on @unnaturaljeweller and finished work @madebymelindayoung
✿
I live on a narrow strip of settled land under the Illawarra Escarpment and beside the ocean, about an hour south of Sydney on Dharawal Country, a place known to some as the 'Coal Coast', a name that speaks to a multiplicity of layered tensions. This place has its own micro-environments and weather systems, caught as it is between the constant shifting shimmer of the sea and the magnificent mystery of the cliffs that rise above, silently bearing witness to the smallness of events below. Light is different here, the sun glows and shimmers as it rises over the ocean and deflects back off the escarpment onto the land below; in winter we lose the sun as it retreats behind the escarpment well before it sets, throwing a bush-shaded pall that gradually seeps down the coast as the plain widens and the escarpment disperses.
I walk the same stretch of beach almost daily, grounded by the intimacy that comes with habit and the awe of realising that despite knowing a place, it is never the same, always in flex and flux. I try to capture the shifts and changes through photographs but never quite succeed. Being bodily immersed in the ocean looking along the coastline and back at the escarpment is one of the deepest pleasures of my life. My work responds to the sensate and literal traces of these experiences, by way of corresponding with materials gleaned, gathered, or gifted.
I write as a way of trying to better understand ideas, materials, and approaches to making practice as well as about things that pique my curiosity. In some ways writing is a way of thinking about and through making (to paraphrase Tim Ingold). However, when I write, I struggle to find ways of bringing my ideas to light, to unpack succinctly the complexity of things that I am thinking about. Although I love to write, in some ways it feels like hovering on a precipice, I wish it was more like being in the sea.
I admire writers whose playful interrogation of ideas has depth, and layered subtleties (and humour). Discovering Jane Austen and Douglas Adams in my teenage years was formative. I feel fortunate to have had Margaret West as an early mentor and I return to her work and words frequently. Recently I have been fortunate to be a part of a small group of makers led by Roseanne Bartley, who come together online to write about aspects of practice. I greatly admire the writing of Rebecca Solnit, Tim Ingold, Lisbeth den Besten and Damian Skinner.
✿