Tessa Laird ✿ A litmus of life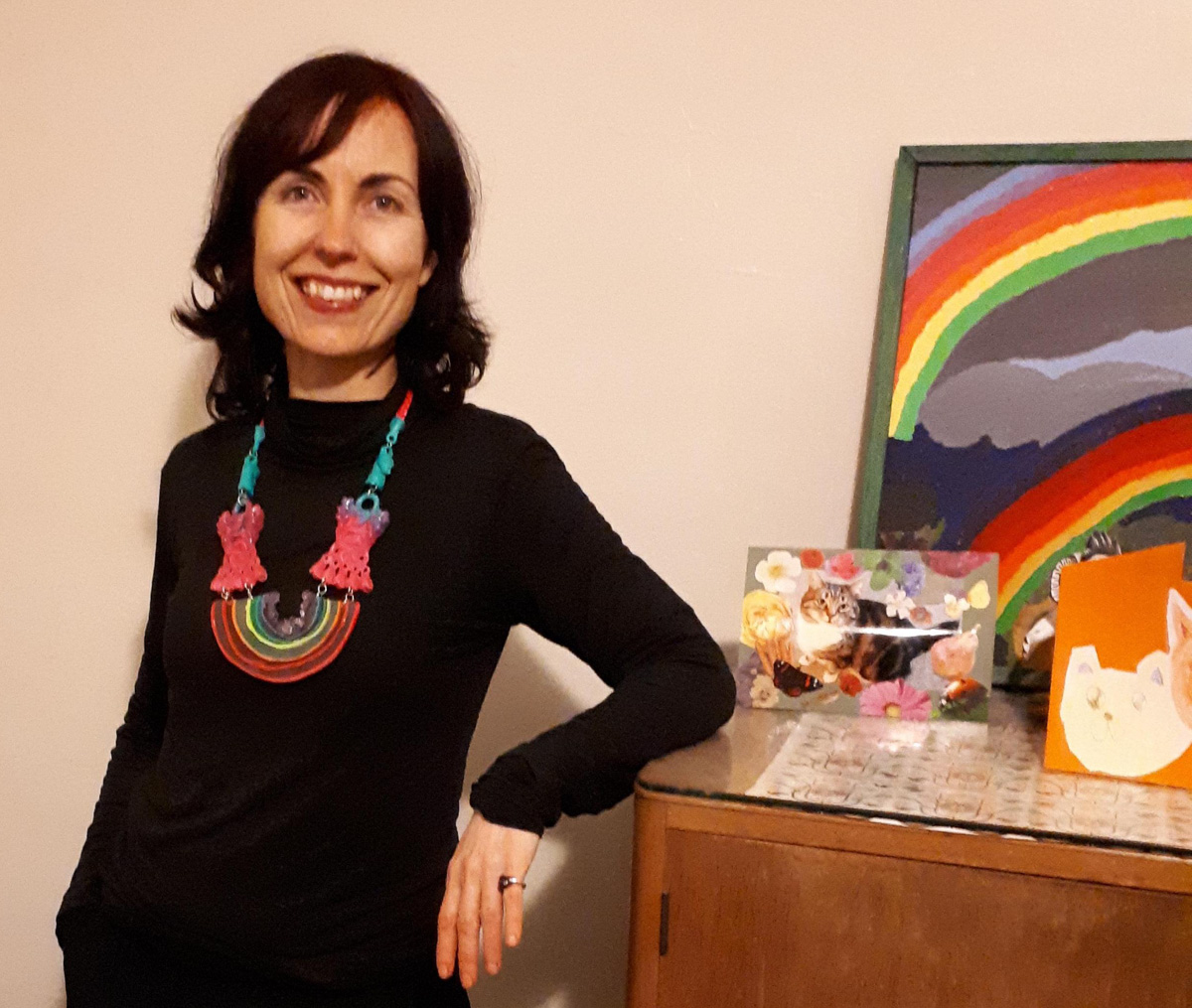 Tessa Laird is a deeply engaged writer. As well as an attentive reader, agile thinker and skilled wordsmith, she is actively involved in many life spheres. She is a creative artist-maker, which gives her insight into crafts such as the Mexican diablito. She is committed to animal activism, which testifies to a solidarity with other beings. And she is an enthusiastic supporter of others, as an audience member or collector.
Litmus is a dye extracted from lichen that will turn different colours depending on the acidity of the solution. It's a fitting metaphor for Laird's writing, which registers the bright energies of the natural and constructed world around us.
Her interest in elusive life forces is reflected in one of her favourite quotes:
In this time of extinctions, we are going to be asked again and again to make a stand for life, and this means taking a stand for faith in life's meaningfulness. We are called to live within faith that there are patterns beyond our known patterns and that, in the midst of all that we do not know, we also gain knowledge. We are called to acknowledge that in the midst of all we cannot choose, we can also make choices. And we are called into recognition: of the shimmer of life's pulses and the great patterns within which the power of life expresses itself. We are therefore called into gratitude for the fact that in the midst of terrible destruction, life finds ways to flourish, and that the shimmer of life does indeed include us.
Deborah Bird Rose, 'Shimmer: when all you love is being trashed', in Arts of Living on a Damaged Planet, Anna Tsing et al. (eds), University of Minnesota Press, Minneapolis, 2017, p. 61
Tessa Laird has been a respected New Zealand art critic for over 20 years, writing for The New Zealand Listener, Art New Zealand, Art and Australia, catalogue essays and book chapters. In the 1990s she co-founded and edited two important New Zealand art magazines, Monica, and LOG Illustrated. She was the director of The Physics Room Gallery in Christchurch for two years before working in Los Angeles galleries in the early 2000s. From 2003 until 2012 she was a lecturer in Contextual Studies at the Manukau School of Visual Arts, University of Auckland. In 2013 her doctoral writing on colour was published as A Rainbow Reader by Clouds (Auckland) and she was included in the major survey exhibition Freedom Farmers: New Zealand Artists Growing Ideas at the Auckland Art Gallery. In 2015 she moved to Melbourne to take up a post at the VCA where she expanded her interest in colour theory to encompass a range of more-than-human subjectivities, drawing on ecofeminist philosophy and animal studies. In 2018 her book Bat was published by Reaktion, London, as part of their celebrated Animal series. She was Editor Online of Art + Australia from 2016-2019 and edited a special issue of the journal with the theme "Multinaturalism" which came out in 2021.
Here she talks about her own work.
This is the launch of the Multinaturalism issue of Art + Australia which she edited:
You can read her book about bats and listen to her interview with Phillip Adams.
✿