Vicki Mason ✿ A jeweller of the shared garden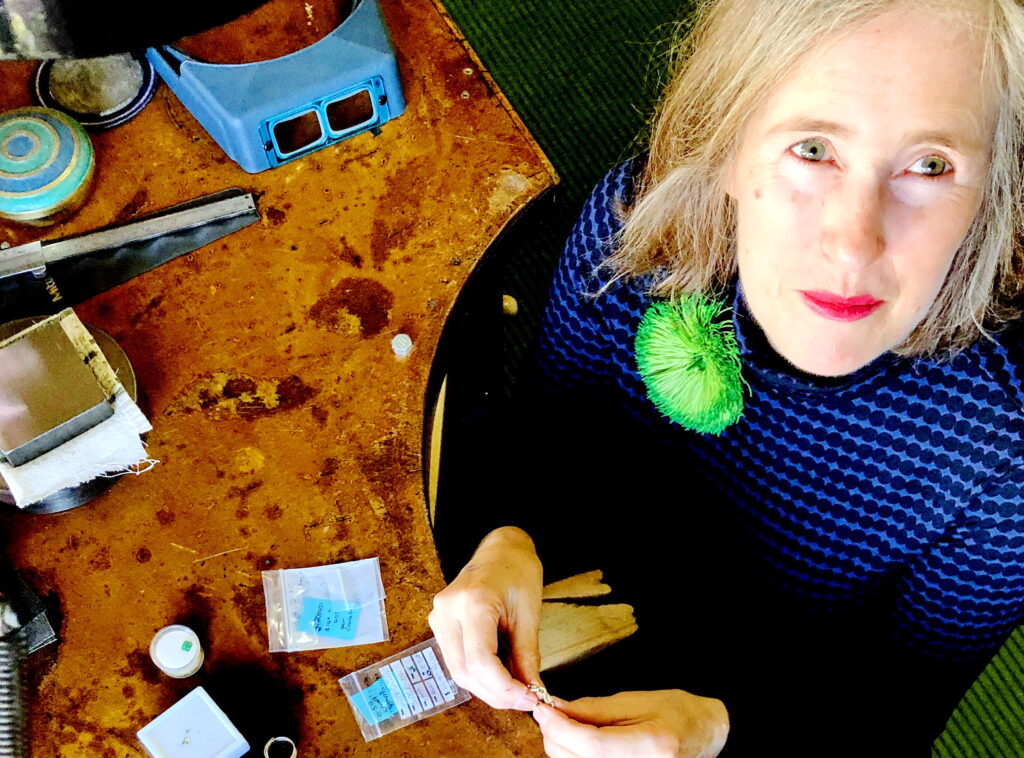 ✿
Vicki Mason's work reflects the preciousness of our shared natural world. As an Australian Pākehā, she moved from Aotearoa/New Zealand to Australia, bringing with her a deep appreciation of whenua, the land that supports us. Her jewellery is a combination of great skill and creative interpretation of materials. Likewise, her writing reflects a care for accuracy and moral purpose. Underpinning this is a commitment to the shared garden, where humans and nature come together.
✿
I'm based on a hill in a bushy pocket of south-eastern Naarm/Melbourne in Australia. I look out towards the Dandenong ranges. Weather watching, bird, tree and plant/garden watching are part of my days. I moved here recently so am putting down roots. I've much to learn about the endemic flora, landscape and history of my new neighbourhood. Slowly slowly.

Being able to dive deep into a subject through writing fuels my need for knowledge and a love of lifelong learning. I've always been curious about materials, plants and gardens, notions of place, the human condition, the things we make by hand and what we choose to value and why. I'll always hunt out writing by Glenn Adamson, Tim Entwisle, Robin Wall Kimmerer and Stephanie Dowrick to name just a few of the wonderful writers that populate our world.
✿
Vicki Mason is a jeweller who lives and works in Melbourne. Her interest in jewellery stems from a belief that jewellery has the capacity to provoke a viewer to respond or interact with a worn jewel, and therefore the wearer. A dialogue is opened up—jewellery then acts not only as a portable tool for the communication of ideas, but as a social object. Vicki is interested in unpacking our relationship with plants within the contemporary context to build knowledge and raise awareness about the natural world in a technologically focused age. Visit www.vickijewel.com
✿