On hitting the ground in Shanghai in late August last year for a month-long residency in the metal studio/workshop at San W Gallery/Studio I was struck by the interest those looking after me took in my eating habits. Did I like the food in the university's canteen where the residency was situated, was it too sweet, oily, hard to order, was there enough food? This care about the state of my stomach endeared me to my hosts right from the start. Their concern for my wellbeing translated through to all aspects of my stay and their capacity to foresee what I might need in order to function on a daily basis, to work, eat, get around a city of 28 million people, cope with not speaking or being able to read the language and stay connected, enabled me to embrace my time in residence.
Yiwei Wu, the founder of San W Gallery/Studio and the residency program, is the key figure behind the foundation funding this residency. She has teamed up with Shanghai Institute of Visual Art (SIVA) to put in place a multifunctional gallery, lecture theatre, metal studio/workshop and office on campus. In time, there is room to set up workshops in other craft disciplines and her team works across many areas of craft, design and art. The newly titled SIVA Artist Residency Project sees them bring in national and international artists to teach workshops, exhibit, give presentations and work on their own projects/research so students and those working in the jewellery field are exposed to visitors with different skills sets and experiences. Happily, I was the inaugural artist in their new setting on the 67-hectare SIVA campus. Living a mere twenty meters from the San W metal workshop was a real bonus.
During my month at San W, I gave two talks, exhibited a recent body of work in the two the San W galleries, did research, met a range of contemporary jewellers working at universities and private workshops and visited museums, craft and jewellery galleries and tool/materials suppliers. I also taught a fun roller printing workshop that focussed on using the mills as a tool for drawing in metal to then use to make jewellery. Something I hadn't anticipated teaching was how to maintain the equipment in the metal workshop. I learnt that roughly a litre of water (and sometimes more) is removed from the workshop's humidifier on a daily basis during the height of summer. Rusted tools are the bane of Shanghainese metal workshops. Shanghai is a dripping sweat greenhouse in summer and steel takes a real hammering under these conditions. A bit of elbow grease and literal grease, as well as WD40, sandpaper and some high-grade machine oil, bought a shine back to some of the equipment that was suffering and hopefully useful new knowledge.
The humidity also affected my camera and on my early morning walks around the massive campus. Taking photos was out of the question due to the lens fogging up. What this humid season did bring, however, was a mass of flowering lotus plants in the grounds' two large ponds. Over the month I watched pink flowers the size of dinner plates transition from bud to flower then transform again to reveal single sculptural seed heads. Three of these flowers featured in a bouquet I was gifted after the opening of my solo exhibition at the institute, so I was able to study them closely as they withered and dried. As an artist who works with plants as my core subject, this was a real treat and I subsequently transformed the seeds from the seed head into a necklace. This little jewel is a constant reminder of the beauty of the lotus ponds on campus and the warmth and generosity of the San W team who took me into their fold.
My education was enhanced across many areas during my time in Shanghai. Working in the metal studio and talking with other makers, for example, led to the unanticipated discovery that ninety-nine per cent of all tools and materials are bought online. Taobao, the Chinese online shopping website that Google says is the world's biggest e-commerce website, was the first stop for sourcing everything. Sadly, I don't speak Chinese and the twelve Mandarin words I mastered and used (out of a desire to be polite and respectful to my host country) were in no way going to open this portal to me as much as I would have liked to have explored it. Bricks and mortar suppliers tend to be my preferred method for sourcing materials and equipment. If I'm buying pliers, for example, I want to look at the range on offer. I like to handle them directly to consider weight, size and feel and I'll often I'll talk with staff while also looking at the metal and production quality. This didn't seem to be how it worked there.
I was curious about this different approach to the sourcing of materials and tools. I wondered if the gigantic scale of the city and distances travelled and time needed to do this was a factor in how materials and equipment are sourced and assessed. The immediacy, round the clock convenience and lower prices that come with ordering online, with options to return unwanted tools/materials was appealing. It made me question my own patterns of tool and material acquisition and wonder about what might be lost or gained with both approaches.
Working in Shanghai contributed to my lifelong learning. I gained insights into the value of cultural exchanges in building a global community and citizenry in my field. I knew little about Chinese metalworking and jewellery traditions and how and where contemporary jewellery sits and is viewed within the broader craft culture in China. Contemporary jewellery it seems is relatively new in China but is a rapidly expanding field open to all. In our increasingly complex growing global community, it was the connections and new friends made as a result of working within a small team that I've come to value greatly. When and if these new friends come to Melbourne, I too will be asking how they are travelling with respect to eating our food and will endeavour to provide an equally warm and genial welcome.
Author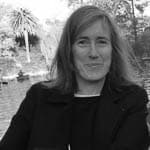 Vicki Mason is a jeweller who lives and works in Melbourne. Her interest in jewellery stems from a belief that jewellery has the capacity to provoke a viewer to respond or interact with a worn jewel, and therefore the wearer. A dialogue is opened up—jewellery then acts not only as a portable tool for the communication of ideas, but as a social object. Vicki is interested in unpacking our relationship with plants within the contemporary context to build knowledge and raise awareness about the natural world in a technologically focussed age.www.vickijewel.com Photo: Claire Norcross
✿
Like the article? Make it a conversation by leaving a comment below.  If you believe in supporting a platform for culture-makers, consider becoming a subscriber.
Tags