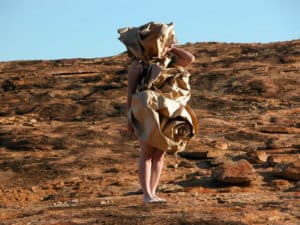 Within Australia, events are presumed to flow in an easterly direction, as initiatives from south-eastern population centres are disseminated to far-flung corners of the continent. The March 2018 issue of Garland offers the reverse perspective. It follows the meteorological flows of weather that are blown across the southern latitudes. It also resonates with historical flows, from the arrival of Islam through Arab traders to the arrival of the Dutch on the west coast of New Holland.
This theme relates to creative practices of fossicking, such as beachcombing for foreign items from distant lands.
This issue will be published in March 2018. Copy is due 1 February 2018.
✿
Like the article? Make it a conversation by leaving a comment below.  If you believe in supporting a platform for culture-makers, consider becoming a subscriber.
Tags