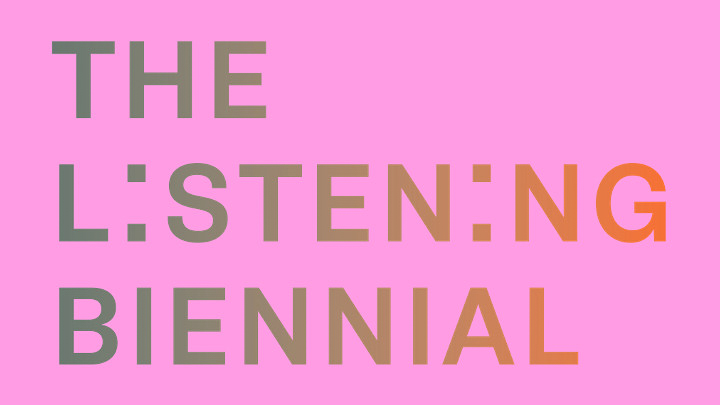 Dayang Yraola voices the Listening Biennial as an opportunity for post-COVID camaraderie, in the mode of a southeast Asian barangay.

(A message to the reader.)
---
I was invited by Brandon LaBelle, around the second quarter of 2022, to be one of the curators of the Listening Biennial second edition, with Guely Morato (Bolivia), Luísa Santos (Portugal), and Rayya Badran (Lebanon). Earlier discussions brought to the fore that this festival is focused on creating circumstances of listening and envisioning an ecology of attention.
The timing of the project could not be any more perfect. We are all just coming out of the pandemic, and the sound community I am working with/on for the past decade is in the pivotal stage. The Biennial, I thought provide opportunities for reflection as well as setting-up future trajectories.
Background
The CoVid-19 Pandemic of 2020, although a global phenomenon, was experienced by people differently in their different locations. And while it is primarily a medical crisis, it inevitably became a social, and cultural crisis. Anxiety and uncertainty remained high in the Asian region since emerging from the pandemic is received by a very apparent economic decline. Bringing The Listening Biennial in this region means it will be subjected to participate in this line of conversation.
The Listening Biennial that is being programmed for Asia subscribes to the understanding that listening is a political act that enables a community to move forward in its collective agenda.
Community is one of the keywords in the region. Prior to the pandemic, the curator has been working with a network of artists in Southeast Asia and Japan on numerous projects: Project Glocal, Media Art  Kitchen, Composite Noises, and other smaller activities. Research accompanying these projects (and during the curator's dissertation), saw that Southeast Asia and some countries in East Asia do not have a  network of scenes but instead a community of practice. It is a kind of sociation where trust and camaraderie are as much a currency as resources or talent/skill in creating art. It is a barangay, a  kampung, a muban, a 村, or a village, where one lives and not simply where one does his tasks. In other words, people come together not because it is their preferred genre of art; most of the time their presence is because their friends or family are there.
In my research, I proposed that this community of practice have porous borders that allow participants to go in and out of the community without formal restrictions; nodal junctures, which means the community itself is expandable; and that it has a mobile core, where the centre of activities, the community decisions,  or the movement of the community is not determined by one core all the time. There is no central authority for life. Each community in each city in Southeast Asia naturally has their own local configuration of these characteristics. But understanding the communities to have these characteristics helps one understand that at the marrow of this ecology is connection.
Connection is a relationship that is nurtured and nourished by shared participation. This may not always entirely be about and for the art. It could simply be coming together at a party, hanging out in a bar, commenting on each other's posts on Facebook, among others. This is perhaps one of the most important elements of the SEA community of practice. Prior to the pandemic, with the prevalence of cheap air travel, backpacker's inn/ airBnB, and the popularity of residencies (especially artists-run residencies) and festival (or festival-like events, with "international" participation), the connection extended beyond cities of each country, and onto cities of whichever country in the region. This was made obvious with the introduction of artists via the cities they represent rather than the countries they came from. For example, I am a  curator from Manila.  Arnont is a sound artist from Chang Mai; or the organization or collective they belong to, if the collective has been existing for a long time, such as Uchok of lifepatch, Peewee of Green Papaya,  Tengal or WSK.
The scope of my past works allows me to include cities that are not geographically Southeast Asia, but those that I later called "conveniently Southeast Asia"—Hong Kong, Japan, and Taiwan.
Hong Kong and Taiwan have always been part of my consciousness since these two are "South" China cities/ ports where many Filipinos found employment. As art centres, Hong Kong is one of the largest art markets in Asia. Taiwan, on the other hand, has been offering quite a number of residencies in the past 15 years (including one that I initiated: Transi(en)t Taipei). And Japan has an active presence in the art scene in the region due to the active programming of the Japan Foundation-Asia Center.
Framework
In this Biennial then, I am proposing that we explore listening as a discursive act of coming together in moving forward from the ashes of the pandemic and the ills that it brought upon humanity. But where is forward? And how can listening do what it is assigned to do?
To find out, it is proposed that we answer two questions:
What is it that we hear that we would listen to? In asking this question, we become aware of what information or issues we are aware of, and therefore, have more tendency to react to.
What is it that we do not hear that we should listen to? In asking this question, we try to dig deeper into our experience to find out what we might have missed, that may or may not be important for us, which may or may not require a reaction from us.
In trying to answer both questions, we will be confronted by where we were, where we are and where we want to go. It will likewise make us aware of what we are or what we are doing and what we are not (doing) for how or what, and the implication of this doing (or non-doing) to where we aspire to be.
I further propose tentative answers to the questions above. At the height of the pandemic, there have been many moves to fix severed connections using different means. How is this different from what we were used to? How can it (or cannot replace) what we are used to? This we heard. Proposals,  attempts and acts of trying to fix severed connections. The Biennial proposed that we revisit how we listened to these and how we acted on them.
Emerging from the pandemic there have been conversations of fatigue in using online platforms and starting to engage via hybrid or hyflex arrangements. Which part of this was heard? Which part weren't?  What was lost in translation? Or how miscommunications unwittingly enlightened confusions? I am just guessing there are paradoxical situations like this.
Now in the new normal, there are those who constantly refer to the lockdown days in determining their present affairs; others refer farther to just-before the pandemic started. Regardless of how far people look back, they would either be seeing the new normal as a lesser version of what was or an opportunity to make things better. These positions aren't always contradicting. On some occasions, they may even co-exist.
The two questions asked above should be asked in these three "locations", to be able to discern where our community is at the moment and where we wanted to bring it.
Activities for the Listening Biennial will happen at the University of the Philippines- Diliman (Quezon City, Philippines), Alitaptap Artists Community (Cavite, Philippines), Silpakorn University (Bangkok, Thailand), Multimedia University (Kuala Lumpur, Malaysia), on the air and online via DZUP. Watch out for the full calendar and other announcements via: https://listeningbiennial2023.dayangyraola.com/.
About Dayang Yraola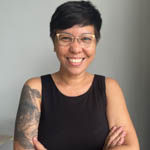 Dayang Magdalena Nirvana T. Yraola, PhD, is an Associate Professor at the Department of Theory, College of Fine Arts, University of the Philippines. She also serves as a Curator for the University of the Philippines Fine Arts Gallery. She pioneers academic research and formal education for sound art practice in the Philippines. Visit www.dayangyraola.com
✿
Like the article? Make it a conversation by leaving a comment below.  If you believe in supporting a platform for culture-makers, consider becoming a subscriber.
Tags