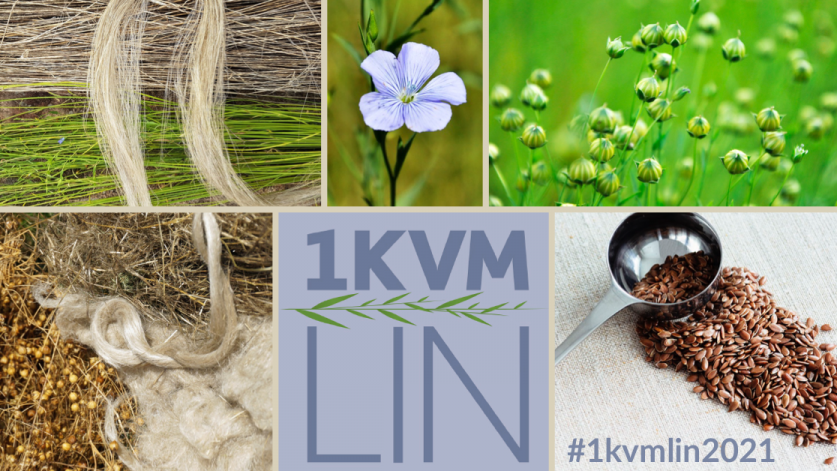 We speak with Hillevi Skoglund about a Swedish project involving thousands of participants who each plant and process a plot of linen.
1 KVM LIN (One square metre of linen) is a crowd-sourced project to learn and appreciate the weaving craft. Participants are given a bag of flax seeds and instructions to plant and grow one square metre of flax. They are then given information about how to harvest the flax and process the fibre for weaving. This often involves "breaking parties" where participants gather to learn from each other and celebrate the process of making together.
Hillevi Skoglund is a craft advisor for the West Sweden region. She helped develop this project, which eventually was taken on by the national craft association, Hemslöjden. It has since expanded to other Nordic countries.
As you will hear from this interview, it began quite modestly but quickly became "viral". It was particularly popular during the pandemic whttp://Hemslöjdenhen 6,000 joined to grow their own flax.
For Hillevi, this project reflects a desire to experience a world "beyond the Internet". The very process of making requires focused attention involving all the senses.
"This project starts where the internet ends. You can't just read about it, you have to experience it. You have to touch the flax. You have to feel it. You have to break it. You have to see how it works: if it is it ready, when is it time to harvest. You have to learn it with all your senses. You really have to do it. Not everything is accessible all the time. You have to sow it at a specific time. You have to harvest it. You have to do all the things at the right moment. In our society, everything is available all the time. You can eat whatever you want at any time of the year."
This is where the story begins:
✿
Like the article? Make it a conversation by leaving a comment below.  If you believe in supporting a platform for culture-makers, consider becoming a subscriber.
Tags