Ishan Khosla ✿ A bountiful life in letters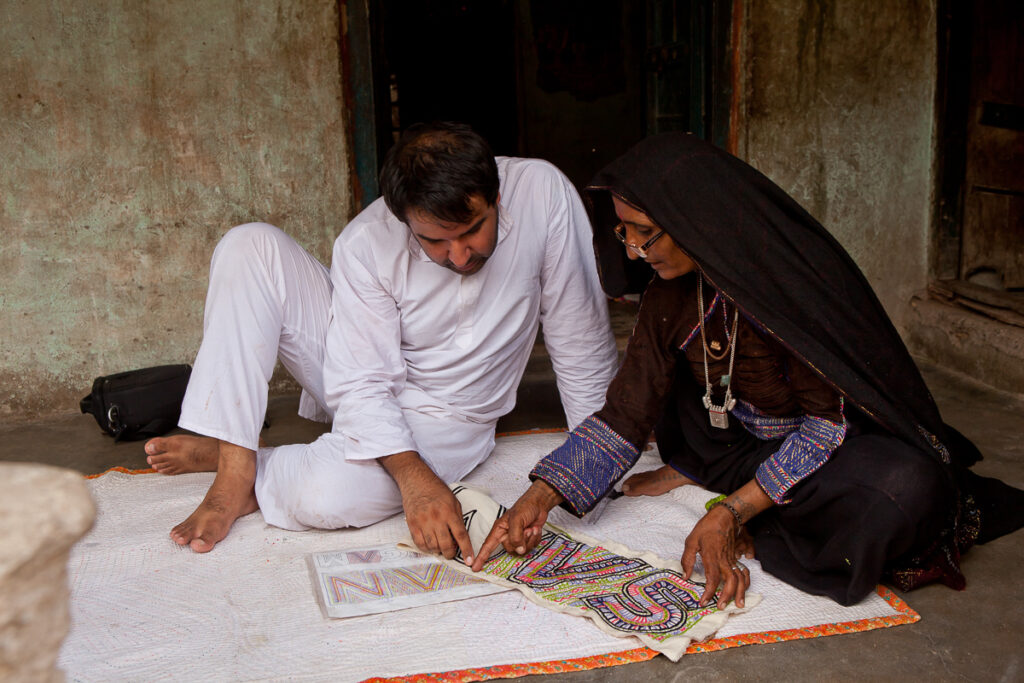 A Garland perennial, Ishan Khosla generously shares his experience of collaboration with Indian artisans. Khosla uses his design skills to translate the gestures of artisans into signs that are rich in art and meaning. 
✿
I currently live in Dehradoon, in the foothills of the mighty Himalaya mountains in the frontier state of Uttarakhand. It has a temperate climate with hot and wet summers and cold winters (well, depending on what you find cold!).
I am a visual artist, designer and associate professor of design at UPES. In my free time, I try to enjoy the lush greenery and natural beauty of this region. One of my favourite things to do is to cycle in the tea gardens (which incidentally is the oldest group of tea gardens, set up by the British in India) near our home. I am currently working on developing letterforms from Indian crafts to be used in contextual primary school education, and also hope to start working on a book in the near future. A project under development is making an edtech app, Shilp-se-shiksha (learning from crafts) based on Indian crafts for learning the alphabet in a contextual manner for primary school children.
For me authenticity and empathy as a storyteller are essential. The stories I write reflect my interest areas and the places I visit and the people I work with. In my stories, I try to bring out the human element of a craft, the quotidian and the power of our hands, that separate us from all other animals. The power to create but also the power to destroy. Increasingly, I try to find connections between "traditional ways of living", and why We (the collective we, those of us living in urban areas) are drawn to the rural, with our increasingly dystopian, device-dependent, nature-excluding way of life, and the destruction we are creating on the planet. This makes me question the value of creation itself, as to whether it in itself has become destructive.
I am inspired by all sorts of people, but mostly by people who are well-travelled and value the diversities and differences between us. People who stand for unique voices and themselves are a beacon of hope in an ever divisive world where we need craft, the handmade and the analogue more than ever before — even if it is transmitted through digital means and communicated with type made from craft.
Follow @thetypecraftinitiative.
✿
✿
Ishan Khosla is an esteemed Garland perennial.