Southern India ✿ Objects of love 🇮🇳 🇱🇰 🇲🇺 🇫🇯 🇸🇬 🇦🇺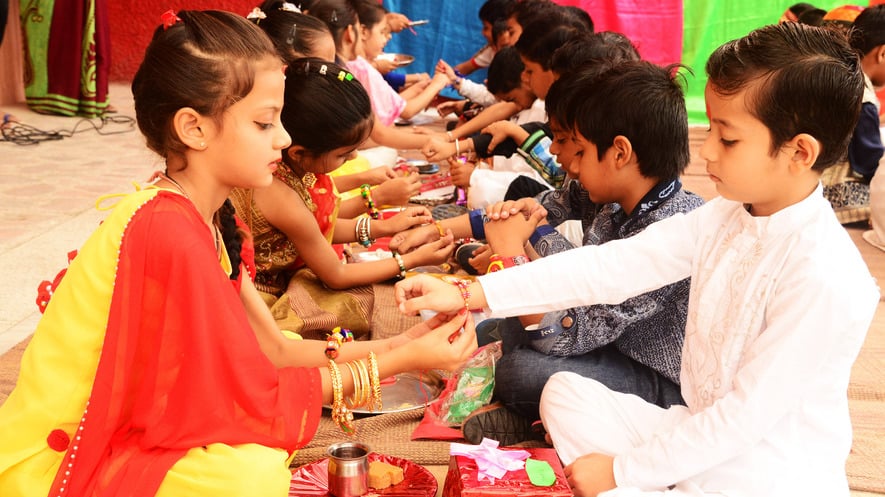 "To 'forget him', as you suggest, may seem quite easy
If I do, every jewel will slide off—like crazy."
India is a key part of the Garland journey. In issue #5, we focused on western India, particularly Gujarat, to consider the role that objects play in telling stories. This issue was launched in three places around India, including a conference in Baroda.
For issue #18, we move south to look at the role of objects in forging bonds of love. Indian culture is replete with rituals for binding beings together, including the extravagant wedding celebrations and the ties made to connect brother and sister.  We will explore the increasing diversity of this love, including feelings for nature. Relevant concepts include uphaar उपहार (gift of the heart), mohabbat मोहब्बत (love) and thamboolam தாம்பூலம் (wedding gift).
Our conversation extends from Bangalore to Goa, Tamil Nadu, Kerala, Sri Lanka and the diasporas in Mauritius, Australia, New Zealand and Fiji. We include stories from other regions that resonate with the theme.
Questions include:
What role do objects play in our feelings of love?
How does the practice of dowry affect the making of heirloom objects today?
What alternatives to gold are being used as a currency of love in weddings?
How do objects offer expressions of love beyond patriarchy?
How can objects that embody human love have a positive impact on nature?
From March-April 2020 there will be a number of events to reflect on these stories, including a symposium on 14 March 2020 to consider "objects of love", featuring the quarterly essayist Mitraja Bais.
If you have a story to share for this issue, please send us your idea by 1 January 2020. You can see our guidelines here.
The quote at the top is from Tirukkural திருக்குறள், a classic Tamil text by Thiruvalluvar written around the fifth century.