Fiona Caulfield is the creator of the Love Travel India series of hand-crafted guide books. Since the launch in 2007, these guides have become regarded as the flag bearer of India guides and rated by Vanity Fair as being in the top three guides in the world.
In November 2016 Fiona launched the new Made in series, with Made in Kolkata. This guide has a natural dye indigo cover created in collaboration with Aneeth Arora of pero and comes with a travel journal covered in hand loom Bengali check. The paper in both books is made in the village of Sanganer, just outside of Jaipur. The Made in Kolkata content is focused on the makers in the city, including artisans, boutiques, crafts people, designers and establishments.
Fiona has a genuine passion for India's craft and textiles, and enjoys sharing the story of the makers. The books have become known as the go to source guides for many designers heading to India for both inspiration and production.
Mark Ellwood writing for the UK Financial Times says "These cherishable guides are a gold mine of local know how. I was so impressed. For one thing, it's their appearance: each is hand-bound using old Indian paper making techniques, with a hand-woven, khadi cover. Caulfield's local knowledge is compelling, especially her encyclopaedic shopping savvy – always handy in India. I'll never shop in India again without her. The loving way she compiled them is a rarity."
Fiona has shared her favourite makers in the city of Mumbai, taken from her Love Mumbai book which is now in its fourth edition and available from www.lovetravelguides.com
---
Designed in Mumbai
Design Temple
2 Churchill Chambers, 32 Mereweather Rd, Colaba (behind Taj Mahal Hotel).
Ph: (022) 2282 1001. Mon to Sat 11am-8pm.
This gallery-like boutique showcases products created by Design Temple, a Mumbai-based design studio that create products with a distinct, contemporary Indian sensibility. Founder Divya Thakur
and her talented team (a mix of Indian and international designers) have created a sophisticated range of home accessories – tables, rugs, tableware, graphic art, stationery and other objects. I loved the Eco living tableware made from natural materials and the Lingam (symbol of the Shiva deity) candles, which can be packed in gorgeous wooden boxes.
There are some great gifts, all priced under R500, including Holy Smoke incense sticks, Akshar pencil boxes containing two dozen 2B pencils, Mantra Matchboxes (featuring messages for ideal living: safe sex, non violence and saving fuel) and Cheerharan toilet paper. The latter is based on an Indian epic, where the evil king Dushasana ordered the stripping of a sari from the noble woman Draupadi, but the sari never ended as the god Krishna gave her his protection. Design Temple, however, states their toilet paper will indeed end!
As part of giving back, Design Temple under- takes a range of activities including creating Shop for Hope supporting the Bhopal Medical Appeal, Animania supporting Wild- life SOS and workshops for underprivileged children working with Akanksha and the Salaam Balaak Trust.
---
Filter
Shop 3, 43 V.B. Gandhi Marg, Kala Ghoda, Fort (nr Blue Synagogue). Ph: (022) 2288 7070. Mon to Sat 11.30am -7.30pm.
In my advertising career, one of our favourite pastimes was to talk about creating our own brands, products and shops. Alok Nanda and his team at the Mumbai based agency ANC have done just that and the result is this small gem of a store, located in Mumbai's hippest area.
As the name suggests, the products showcased are the result of sensitive curating by the team at ANC. More than half are designed in-house while the balance, is contributed by graphic designers, photographers, illustrators, students and product innovators, who work either independently or in collaboration with ANC. The work is selected using a "products we like" filter.
The collection is heavily paper based with beautifully designed stationery, prints, magazines, notepads and cards. There are also some design favourites like Swedish toothbrushes and beautifully designed Indian inspired chocolate bars.
Filter encourages the work of students and are open to ideas that fit into their modern refined aesthetic, which is more NYC than Mumbai, minimal and mono-chromatic—they are allergic to anything overtly kitsch. The store is also part gallery showcasing the works of contemporary artists.
---
Kulture Shop
2nd Flr, Hill View 2, 241 Hill Rd, Bandra West (opp Mehboob Studio, above DCB Bank)
Ph: (022) 2655 0982. Mon to Fri 11am-7pm, Sat 12pm-4pm. Sun by appointment.
This hip studio/showroom celebrates the creative talents of cutting-edge Indian graphic artists working in India, and around the globe, whose work is inspired by urban culture. Founders Arjun and Jas Charanjiva and Kunal Anand want to support these graphic artists by having their work seen, discussed, appreciated and monetised. Since opening three years ago they have commissioned work from more than 40 artists including Sameer Kulavoor who has illustrated Love Mumbai, and have made a major contribution to the new Indian Art wave. On offer is a wide range of limited edition art prints, organic cotton tees, notebooks, sketchbooks, mugs and phone cases. This high-energy studio also does custom work, engages in collaborations across India and each month chooses a theme and releases new work.
---
Made in Mumbai
At-Tin
Old Anjirwadi, Off Chapsi Bhimji Rd, Mazagaon (nxt to Saifee Burhani Park)
Ph: (022) 2371 7372, Aziz Mob: 98204 54948, Mubina Mob: 9892018259. Tue to Sun 11am-7.30pm.
This innovative design studio run by Aziz and Mubina Kachwalla is in one of the city's oldest industrial areas, and is located about 10mins from the fabulous Dr Bhau Daji Lad Mumbai City Museum, which dates back to 1855 and is the oldest museum in the city.
Aziz trained as a civil engineer and studied product design at the prestigious National Institute of Design in Ahmedabad. He now works closely with metal craftsmen in the local area to produce contemporary hand-crafted tables, stools and floor lamps.  At-Tin also showcases
work from other like- minded designers including hand-made clothing by Padmaja Krishnan, glass sculptures by Srila Mookherji, ceramics by Nausheen Bari and furniture made using recycled textiles by Anu Tandon Vieira.  I loved the saddle-stitched bags and laptop cases made from recycled tyre tubes, priced from R1,500. These are designed by Goa-based designer Kaushik Ramanathan and hand-stitched by people in small villages, creating much-needed income.
---
Bombay Atelier
Farzin Mob: 99207 61928, Jaosh Mob: 98903 28934. By appointment only.
Farzin Adenwalla is a hugely talented and highly awarded young furniture designer who has been invited to show at both Milan and London Design Weeks. Farzin grew up in New Zealand and if of Zoroastrian/ Indian origin and she arrived in Mumbai in 2013 with a passion to created contemporary pieces inspired by everyday objects in Mumbai. She creates exciting high quality, hand-crafted furniture inspired by traditional concepts and gives them an innovative and contemporary spin. She works with Mumbai craftsmen in local workshops and now sells on line. Delivery, whether that is in India or internationally is included in the price. The Bombay Deck (bench/ lounge with five positions) is her signature piece and costs Rs 250,000 and the handyman side-table costs around Rs.20,000. Her work can also been seen at the cities coolest creative hub and co-working space Ministry of New in Fort.
---
Moorthy's
Block 5/1 Suryodaya Mills Compound,
136 Tardeo Rd (opp State Bank of India ATM, Roohi's Beauty Salon on cnr of laneway).
Ph: (022) 2351 2876. Jacinta Mob: 98200 88862, RK Moorthy Mob: 98200 88812.
Mon to Sat 10am – 6pm. By appointment only.
Founded close to 40 years ago, the Moorthys are respected antique furniture dealers known for their high quality pieces, as well as sensitive restoration work ensuring the original value of a piece is maintained. The huge warehouse, tucked down a small laneway, is packed to the ceiling. Over twenty craftsmen are employed to undertake the expert restoration and conservation work. Prices range from R4,000 to R450,000. Moorthy's can arrange packing and shipping both within India and internationally.
---
Obataimu
Military Square Ln, Kala Ghoda, Fort (nr Trishna restaurant, opp The Pantry).
Sameeya Mob: 84548 45854. Daily 11am-10pm.
Obataimu literally means 'overtime' in Japanese. Creative director, Noorie Sadarangani, chose this name for a movement that would embrace the notion of fuller time, celebrating slow creation and the process of making an object. At the core of the boutique is the 'school of tailors' so you are literally just a step away from the makers. The atelier was inspired by an open kitchen with the intent of converging design, production and consumption.
The fashion collection comprises the Shibui line, an androgynous collection of relaxed pieces made with innovative fabrics, designed to bring the comfort of sleep to outerwear. The Wabi Sabi line comprises conceptual art pieces often painstakingly hand-made. They open only six months a year (usually Nov to April) in India and are nomadic for the balance. Recent collaborations have seen them pop up on Rue Vertbois in Paris and at Selfridges in London as part of Tom Dixon/Wallpaper Multiplex project.
---
One Thousand Petals
Malabar Hill. Angana
Mob: 98210 69212. Mon to Fri 11am-3pm. By appointment only.
Angana Nanavaty Shroff, literally dreamt of becoming a jewellery designer and upon waking made the decision to give up her corporate career to pursue a creative one, honing her jewellery making skills in Jaipur and in San Francisco. The brand name comes from the symbol
of the seventh (crown) chakra, and each of the contemporary organic pieces has a unique story based on how Angana found the components, in her words the "serendipity of scavenging for treasures". I loved the Yantra necklaces, which feature powerful mystic symbols set on necklaces made of semi- precious gemstones such as lapis lazuli or moonstone. The Yantra is a meditative
vehicle that helps the wearer experience the qualities of the god/goddess that it represents. Prices range from R900 for a god charm bracelet to R56,000 for necklaces with topaz stones set in gold. Cash only.  Angana has also created a range of woven heart bracelets, the proceeds of which go
to the Light of Life Trust (lolt.in) helping underprivileged rural children in Maharashtra.
---
Padmaja
Row House No 4, Royal Palms Estate, Aarey Milk Colony, Goregaon East. Padmaja
Mob: 99302 72339. Mon to Fri 10am-6.30pm. By appointment only.  
Padmaja Krishnan is creating some of the most distinctive and desirable clothing in India. She is an internationally recognised textile and fashion artist, born in Kolkata, and studied fashion design at National Institute of Fashion Technology in New Delhi. In 2005 she set up a fashion and textile 'laboratory' called Transit Design, which today comprises a small team who create authentic, original hand-made clothing for women (jackets, dresses, tunics, skirts)  and men (shirts and pants). The Sin-u-ous collection features random winding streams
of stitches on wonderfully fluid garments made from hand-woven pure matka silk from Bengal. These pieces retail from R4,500 to R12,000. I loved the SLOW. useless collection, which are unique hand-crafted garments hand-stitched from 'useless' waste textiles, each piece artfully crafted. Prices range from R8,000 to R25,000.  Padmaja can create bespoke orders, which will take between two to eight weeks to make. She retails at At-Tin and welcomes clients to her atelier by appointment, which is about a 45 minute drive from Bandra.
---
Grown in Mumbai
The Table
Kalapesi Trust Bldg, Apollo Bunder Marg, Colaba (behind Regal Cinema). Ph: (022) 2282 5000. Daily noon-1am. Reservations advised.
Five years ago, husband and wife, Gauri and Jay, lured the young and supremely talented chef Alex Sanchez from San Francisco and together the trio have succeeded in creating a landmark restaurant, so much so that there are whispers that The Table is in contention for India's first Michelin Star.
The stylish restaurant offers relaxed fine dining and innovative dishes created around fresh, seasonal produce. In fact, so committed are they to local produce they now host regular events at their own farm located in Alibaug, a short boat trip away.  
At lunchtime, fashionistas and socialites dominate, and at dinner there is a more intimate vibe, making this a perfect venue for date night. If you are on your own, head to the communal table which is especially lively at cocktail hour. Make sure to try the best martinis in town.   
They have recently launched The Magazine Street Kitchen (MSK) in Byculla, which they describe as a culinary playground. Located in an old warehouse, this hip industrial space is now a kitchen with a dining area and offers an exciting range of special events and classes, all detailed on facebook.com/MagStreetKitchen/.
---
The Bombay Canteen  
Unit 1, Process House, Kamala Mills, S.B. Rd, Lower Parel; Ph: (022) 4966 6666; Daily noon-1pm
Located in what was the historic mill area of the city, now a busy hub of office towers, this hip diner is tucked away in a low-rise building. The stylish décor was inspired by the heritage bungalows that were once common in the city. The Indian inspired menu features as much local produce as possible, changing the menu with the seasons and presenting contemporary twists on classic regional dishes. Try the signature pav sandwich or a paratha roll, both traditional Mumbai snacks. At lunch time the restaurant is light filled and busy with local corporates and a few 'ladies who lunch'. In the evening the restaurant has a warm glow and is used for date nights, corporate entertainment and has a happening bar scene.
---
Blended in Mumbai
MM Poonjiaji Spices Ltd
42 Anandilal Podar Marg, Marine Lines. (nxt to Hotel Fortune); Ph: (022) 2200 4515. Mon to Sat 10.30am-6pm.
Dating back to 1883, this is the oldest spice business in the city. The small showroom has masalas, chutneys, curry powder and pastes. The oldest brands are Ship Madras curry powder (R100 for a 250gm tin) and Major Grey's mango chutney, which they are justifiably proud of (R165 for 1.1kg jar). Cash only.
---
Roasted in Mumbai
Blue Tokai Coffee
Unit 20-22, Laxmi Woollen Mill (opp Khazana Furniture), Off Dr E Moses Road, Shakti Mills Lane, Mahalaxmi; Mob: 98200 95887. Daily 9.30am-7.30pm.
Without a doubt my favourite Indian coffee. Namrata and Matt started this artisanal coffee roasterie in 2013 and I have been a loyal customer ever since. They source premium Arabica coffee beans directly from Indian farmers on small estates in South India and then roast to order. This roasterie opened in July 2016 and has just a few tables for coffee junkies to enjoy the spectacularly good coffee and simple delicious food supplied by the hip Magazine St. Kitchen.
---
Author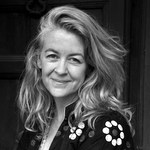 In 2007, Australian travel writer Fiona Caulfield founded an artisanal publishing business in Bangalore, India and launched the Love Travel India series of guides. These hand-crafted books are designed for luxury vagabonds who want to fall in love with India. A decade later the series has a loyal following of discerning travellers and are also used extensively by leading travel editors and designers. The newest book to be released is Made in Kolkata, which focuses on the makers in the city as well as including a Love Kolkata section for where to stay, dine and explore. Fiona also offers concierge services and a bespoke journey planning service. She is reachable at fiona@lovetravelguides.com.
✿
Like the article? Make it a conversation by leaving a comment below.  If you believe in supporting a platform for culture-makers, consider becoming a subscriber.
Tags