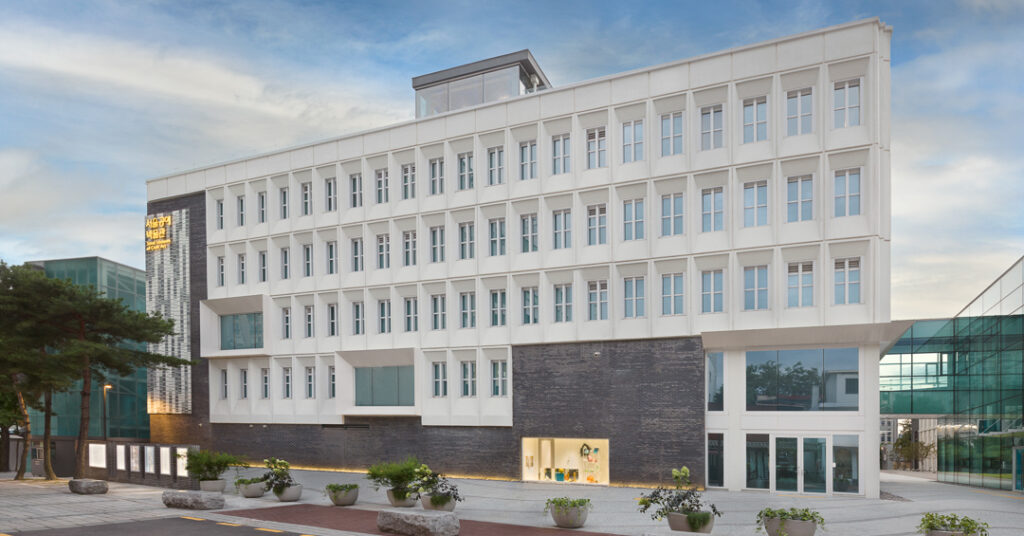 General Director of SeMoCA, Soo Jeong Kim, about the story of this iconic new craft museum and how it teaches by touch as well as sight.
✿ Where did the idea of the museum begin?
The Seoul Museum of Craft Art(SeMoCA) is the first public museum of craft art in Korea financed by the Seoul Metropolitan Government and it opened to the public in November 2021. Dr. Hong-nam Kim, a renowned art historian and a former director of the National Museum of Korea advised former Seoul Mayor Won-sun Park to establish a craft museum because she believed craft could spark creativity and make Seoul a competitive and attractive city in the era of the Fourth Industrial Revolution. Ex-Mayor Park sympathized with his adviser Dr Kim's idea and decided to build a new museum in the old town of Seoul in 2014. The enactment of CRAFT INDUSTRY PROMOTION ACT(2015) which stipulates the responsibility of the Korean government and local governments to formulate and implement policies necessary to promote craft and the craft industry, also accelerated the establishment of SeMoCA by the Seoul Metropolitan Government.
✿ How was the museum funded?
SeMoCA is one of the public museums established by the Seoul Metropolitan Government, so it is basically funded and operated by the citizens' taxes. However, some exhibitions and projects are sponsored by some companies or foundations.
✿ Why was it decided to have exclusively Korean works?
SeMoCA aims to connect Korea and the world through craft. Not long after its opening, SeMoCA primarily collected and exhibited Korean crafts, but now the situation is changing and will change drastically in the near future. For example, Loewe Craft Foundation Craft Prize 2022 Exhibition was held at SeMoCA last year and drew keen attention both at home and from abroad. And in May 2024, SeMoCA will open another special exhibition showcasing the history and interactions between contemporary Austrian and Korean art jewelry.
✿ The historical displays seemed more about the traditional techniques than ancient treasures. What was the reason for that?
Ever since I and my staff began preparing to open the SeMoCA, we have been discussing repeatedly what craft is. We, the SeMoCA People, now believe that craft itself is not just about craft goods or objects, but also includes the process, technique, or craftsmanship of manufacturing various objects necessary for food, clothing, and shelter by human hands, taking into account both use and beauty. We are constantly trying to apply our view or definition of craft to the building of collections, permanent and special exhibitions, education, etc.
✿ There is an entirely blank lacquer box. Did you want visitors to experience work through touch as well? Have you seen that elsewhere in museums?
"Craft for All, Museum for All" is both the catchphrase and the goal of SeMoCA. We, the SeMoCA People, believe that physical disability should not be a barrier to experiencing any content and exhibition. Based on this thought, we have created so-called 'Tactile Stations' on nine highlights in the permanent exhibition galleries for visually impaired visitors to easily understand the materials, the techniques, the designs and the making process of craft objects. The lacquer box is one of them. Following the opening of the SeMoCA in 2021, tactile stations like those of the SeMoCA have become very popular in Korean museums, including the National Museum of Korea.
✿ Tell us about the furniture that was commissioned for the museum.
The architecture of SeMoCA is a remodelled building that used to serve as a high school from the 1940s to the 2000s. We hoped that visitors would see traces of the former school and intuitively recognize that SeMoCA was a museum dedicated to crafts as soon as they entered. So we commissioned artworks in collaboration with nine artisans or artists including the exterior walls of Exhibition Building 3, chandeliers of the Information Building, information desks and chairs. We call the project ″Objects 9″. SeMoCA staff greet visitors daily in front of beautiful information desks made by renowned artists. Visitors can sit freely on the ceramic, stone or bamboo stools and relax, realizing that craft can make their daily lives more beautiful and sustainable.
✿ Why was it called a museum of "craft art"?
Historically, craft has been considered a less creative form compared to art such as painting or sculpture. But now craft is also one of the contemporary art styles that expresses the ideas and emotions of the artists. Seoul Museum of Craft Art(SeMoCA) added "craft art" to its English name because it encompasses past crafts to contemporary extended crafts.
✿ What do you think of the level of skill of contemporary artisans compared to their ancestors?
The skills of the artisans of the past and those of today are incomparable. Contemporary artists create new craft objects by creatively reinterpreting the works of their ancestors based on the accumulated techniques of past artisans. For example, a Korean young artist Dahye Jeong knitted an object named "A Time of Sincerity" with horsehair using a 500-year-old Korean hat-making technique and was selected as the winner of the Loewe Foundation Craft Prize 2022. There are many artists like Jeong in Korea for now.
✿ What are some of the contemporary exhibitions that the museum has shown?
When SeMoCA opened in 2021, we prepared a special exhibition titled Craft Moving Beyond Time and Boundaries, which showcased the 70-year history of Korean contemporary craft through the works of approximately 160 artists. Since then, major exhibitions we have held include Loewe Craft Foundation Craft Prize Exhibition and Yoo Lizzy : A Philosophic Metalsmith in 2022 and Crafts in Fashion, Dialogue in 2023.
✿ What have been some interesting responses to the museum?
The most interesting response to our museum was that the whole museum was like a delicate and beautiful work of craft.
✿ Can you share information about any upcoming exhibitions?
In December of this year, a special exhibition sponsored by Korea Zinc will be held to present craft as a new-but-old means for sustainable human life and future of the Earth. It will feature the artworks of 18 contemporary metalsmiths. I hope that Garland Magazine subscribers will visit SeMoCA and see this exhibition.
About Soo Jeong Kim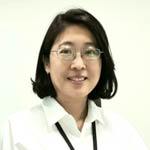 Soo Jeong Kim, General Director of the Seoul Museum of Craft Art(SeMoCA), is based in Seoul, Republic of Korea. She has been an expert in both craft art and intangible cultural heritage for over 20 years, having served as the senior curator of the Cultural Heritage Team of the Seoul Metropolitan Government and the director of the Collection and Research division at SeMoCA. Kim and the SeMoCA People are constantly striving to collect and study crafts to communicate with the public through outstanding exhibitions and programs. Visit craftmuseum.seoul.go.kr/eng/main
Tags