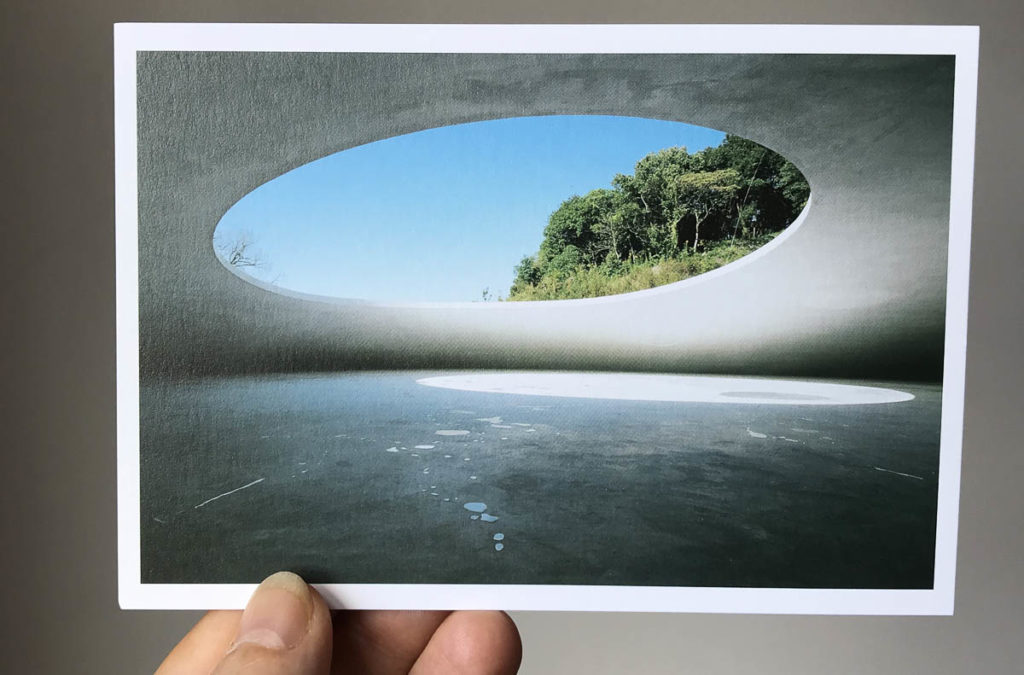 Garland's sound producer Gary Warner visited Teshima Art Museum on one of Japan's art islands. Designed by architect Ryue Nishizawa, the museum contains one work of art, Matrix, an installation of subtle continuous water flows by artist Rei Naito. He shares his journey in a slideshow below. But first, we were curious why he would travel all this way to see one work.
✿ What prompted your decision to visit Teshima?
For the past few years, I've been making an annual 3-week visit to Kyoto. Each visit includes an excursion to somewhere else in Japan for a few days. The "Art Islands" of the Seto Inland Sea (Naoshima, Teshima, Inujima) have been high on the list for a while, elevated by friends' descriptions of their own visits and glimpses seen on social media and design, art and architecture reportage on the web.
✿ Was the experience different from what you were expecting? How?
Yes and no. I expected to be enthralled, captivated, inspired. But the synthesis of the project's grandeur of vision, humility of concept, landscape placement and quality of execution was more impressive and compelling than expected. It seems built to last for centuries… The precession of anecdotal descriptions and simulacra—photos, videos—were pale prologue to the profound embodied experience of journey, arrival, embedded thusness and departure. The unpredictable conditions of visiting on a day of sweeping rain showers, being able to spend a couple of hours inside the building/sculpture/installation, only added to the unusual wonder of being there, being there.
The thirteenth-century Zen ancestor Ehei Dogen encouraged the practice of shikintaza—just sitting, in bright awareness, nothing to attain or achieve, being open-sensed in the flow of time, holding nothing. My sense of Teshima Art Museum was of a secular twenty-first-century zendo, a place for shikintaza and dissolution of divisions between inner and outer.
This contemporary art project was created, in part, to help keep the island's economy and isolated society buoyant. Speaking to a young woman who lives on the island and works as a docent in the Museum, she told me it was most serenely beautiful on a moonlit night. I was thrilled to be there when heavy rain fell like cylindrical waterfalls through the twin oculi and grey-white mists of innumerable ancient ink paintings and poems drifted and swirled inside.
Acoustically, the space is like being inside an ear of the earth. Sounds from a couple of kilometres radius are caught and amplified—approaching winds, boats and ferries in the harbour, birds in the forest or flying overhead, vehicles on the island ring road, visitors talking outside. Every sound made by visitors within or that has fallen in from some unseen source outside is subject to uncanny reverberation, affecting an exciting sonic estrangement.
Author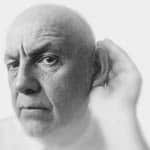 Gary Warner is an artist and art worker with a studio in Darlinghurst, Sydney and an off-grid bush retreat 50km north-west of there. In 1997 he started CDP Media, a cultural production company that has developed and delivered a wide variety of museum exhibition projects in collaboration with FRD and other designers, architects, artists and curators. His personal art practice spans various media including sound, video, drawing, installation and performance in contexts including writing, curating, collaboration, design, workshops and exhibitions. In 2016 he curated FIELDWORK: artist encounters at the Sydney College of the Arts and was commissioned by FRD to create a permanent multi-screen video installation for a new ceramics gallery at the Asian Civilisations Museum, Singapore. For more information, see garywarner.net, fieldwork.show and cdpmedia.com.au
✿
Like the article? Make it a conversation by leaving a comment below.  If you believe in supporting a platform for culture-makers, consider becoming a subscriber.
Tags