NZ jewellery artists remind us to play with complexity while pushing the boundaries of the worn object every which way.
New Zealand jewellery artists continue to produce work that is intellectually strong, materially curious and playful. In April, Stanley Street Gallery, Sydney, once again facilitated a significant number of these artists in the 2018 Australian show of the HANDSHAKE Project – SUPER POSITIONS.
Peter Deckers, of the HANDSHAKE Project, and Stanley Street Gallerists Merilyn Bailey and Liza Feeney, planned for this exhibition to coincide with a premium international event for contemporary art in Australia, the 21st Biennale of Sydney. In their, mostly, wearable objects, these NZ artists have inhabited the Biennale's title: SUPER POSITIONS: Equilibrium and Engagement, a term that draws on quantum theory and the complexities of our time.
The show provided an opportunity for me to discuss the works and the curation with these three people and to further the conversation about the HANDSHAKE project itself with Peter Deckers.
Peter reported that the HANDSHAKE team selected the artists and their work that might best fit within the thinking of the Sydney Biennale. Each artist had to respond to two questions: How does your practice engage with ideas? And how does this practice sit in relation to the Sydney theme?
The artists have each provided statements that articulate this. These statements were displayed with the work and can be read on the SSG website. 
I found the quote from HANDSHAKE artist Sharon Fitness contextualizes the exhibition well:
The ability to put objects on our body makes us different to the next person. It is the thing that makes us human, it is the thing that has connected all civilisations since Superposition waves began when one cavewoman found a thing with a hole in it, stuck her finger in it and called it a ring.
When I caught up with Merilyn and Liza we discussed how the exhibition was received and shared some of our various perceptions of the work.
They found that visitors to the gallery had been really intrigued and engaged by work that could be worn. Objects by Nadine Smith were placed at the entrance to the gallery. With her playful machinery from recycled sources and Bosch-like figures, visitors walked in to discover more.
Liza and Merilyn noted how Raewyn Walsh's Rocks were wonderfully contradictory and created a startling element for the audience. They seem to be heavy, but they are not; they look like rocks, and they certainly reference rock, but they are not and they are beautifully crafted. In some ways, they are also like lockets in which each piece invites you to look into the back. The experience is private and surprising.
Vivien Atkinson's performance piece stimulated comment and opinion. It is not a wearable piece, but it is born of handling. It comprises several elements: a metal teapot, a stack of used cloths and a book. In this work, the artist polished the teapot every day over a period of 100 days. Molecules of silver were transferred to cotton ultimately leaving no silver on the EPNS (electroplated nickel silver) teapot and a stack of cloths that now held the residue. Visitors to the gallery were drawn to the book and often relayed their own stories of polishing such objects.
Kelly McDonald's found objects, reimagined, evoked strong feminist and political reactions. The leather objects seemed to have been worked by beasts of burden but here could now be worn by humans still carrying all the associations with work and their past lives. Another artist, Caroline Thomas, used leather objects too but in a significantly different way, applying to them elements of preciousness, gold and gems.
While many of these works strongly reinterpret materials, Merilyn and Liza see them, and those of HANDSHAKE in general, as "pushing out the idea bubble" and they can see evidence of a sense of community and connection.
Peter Deckers commented on how the gallery had done a remarkable job in hanging the work and curating a show where the works talk to each other and to the visiting audience.
I asked Peter Deckers to describe how HANDSHAKE (HS) works. He noted that the project focuses on the development of jewellery artists through individual experimentation, professional and ideas development, collaboration, mentorship, and exhibition.
He described that during their two-year mentorship through the HANDSHAKE program, all artists are free to develop work as they wish for pre-planned exhibitions. While the HANDSHAKE mentees are in the process of making for gallery shows, the appointed mentors give feedback on the work.
What characterizes the project? All have to develop an individual work practice. There is hardly any downtime and they have to adopt a professional attitude of hard work quickly. For some, it is more of a challenge than for others. The biggest element is that there is room for artistic endeavour and that experimentation is safe. In this program, artists are able to take risks that might fail. We encourage them to explore new horizons safely with the support of the mentor and the HANDSHAKE colleagues.
I also asked him to talk a bit more about the mentoring process.
"The mentors who agree to participate make an individual schedule with their mentee. Each has their own process and time sessions to communicate (over Skype email, or visit) related to the planned exhibitions. As organisers, we have a hands-off approach. We monitor the development through the blog and the exhibitions. If somebody is not pulling their weight we will intervene. This is always in consultation with the mentor. We have used selection experts like Ruudt Peters e.g. for the HS4 candidates. That also helps in getting the international players on board. HANDSHAKE is highly respected throughout the world and many like to be part of it. On top of that, all mentors get paid for their time.
"This leads to the curatorial arm of the project. From the mentees' exhibitions, I can select individual works for the curated exhibitions. These have been at Munich Jewellery week 2016, Atta gallery in Bangkok this year and later this year at Pataka in Wellington.
"These events are great opportunities for HANDSHAKE graduates who are continuing as practising artists. The curated shows allow them to continue with quality assurance at a high level.
"We have a vision statement that aims for 'creative leaders beyond dependency' and these progression opportunities make that happen.
"We can see this in the Super Position at the Stanley Street Gallery where the majority of the work has come from HS graduates.  
"Later this year, another HANDSHAKE group is collaborating with London-based Dialogue Collective jewellers for the big Oceania event in London. This is the second time we collaborate with Dialogue Collective. The first one was in 2017 in Munich Jewellery Week. Earlier this year the HANDSHAKE artists organised a jewellery auction in Wellington to fundraise and enable them to travel to London.
"Next year we have HS5 and this new group will have an exhibition in dialogue with the jewellery collection of CODA museum in the Netherlands, as well as a museum exhibition in Auckland Te Uru Gallery where they have to respond to their space.
"Several Handshake artists have received exhibition opportunities at national and international levels. HS1 and HS3 collaborated with their mentor in Objectspace, Auckland. HS3 group has collaborated with the Dowse museum curator and its set-up team."
In commenting on the significance of HANDSHAKE, Peter Deckers made the point that it is a real practical alternative to further studies in the field. NZ education is short and expensive. He said that he has seen graduates struggling to continue with their art practice and in getting exhibition opportunities. "HANDSHAKE has given emerging artists a new lease of life. Over the years, since its inception in 2011, we have fine-tuned the package ( the first show was in Studio 20/17, Sydney 2011), by including intensive master classes from renowned practitioners and a bootcamp to introduce opportunities of professionalism, creative processes and professional ethics."
I commented to Peter that the Wellington Jewellery community seems very vibrant. He replied that HANDSHAKE has grown a wider pool of NZ jewellery practitioners and exposed them to quality opportunities locally and overseas. He noted, too, that the jewellery community in Wellington comes mainly from Whitireia Polytechnic jewellery (now called Te Auaha) graduates. Most of them also happen to be in the HS project. Wellington has an active community. The See Here window gallery and Occupation:Artists are two groups of mostly Whitireia graduates who deliver projects that go beyond jewellery.
"Nearly each year we have a JEWELtalk where we all come together in a mini-symposium to show our projects, or do interview sessions on stage. Most galleries, museums and Whitireia institute are engaging with the community and that creates a platform for healthy exchange, sharing and interaction."
Peter referenced the organic development of HANDSHAKE. He said that it was putting all of this into one logical box and that others would probably have come up with the same principles. He sees it as a refined version of the old apprentice system, except the project has a professional testing ground, an exhibition package, a distant willing mentor reachable via digital highways and a blog for sharing and archiving.
This year the HANDSHAKE organisers travelled once again to Munich Jewellery Week 2018 to present a mix of upcoming and established New Zealand jewellery artists like Lisa Walker, Warwick Freeman, Karl Fritsch, Vanessa Arthur. This same exhibition also included some HANDSHAKE artists, and a few graduates. The show was a real cross-section of three generations of makers, making it a perfect collective
HANDSHAKE: https://klimt02.net/forum/articles/review-about-frame-handwerk-design-2018-carolin-denter and  https://www.contemporaryhum.com/new-zealand-jewellers-munich
HANDSHAKE Project is funded by Creative NZ and supported by Whitireia NZ, Makers 101 (Hilda Gascard and Peter Deckers), JEMbooks (Becky Bliss and Makers 101), Blumhardt Foundation and Wallace Arts Trust as well as the goodwill of many supporters.
The artists were Becky Bliss, Brendon Monson, Caroline Thomas, Jennifer Laracy, Kelly McDonald, Kristin D'Agostino, Nadene Carr, Nadine Smith, Nik Hanton, Raewyn Walsh, Sarah Read, Sharon Fitness, Vivien Atkinson
Author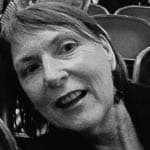 Helen Wyatt is a visual artist and arts writer undertaking Masters of Visual Arts (Research) at Queensland College of Arts, Griffith University in Jewellery and Small Objects. Her work plays with the fragments and traces found in places where industry and nature intersect suggesting stories or re-imaginings.
✿
Like the article? Make it a conversation by leaving a comment below.  If you believe in supporting a platform for culture-makers, consider becoming a subscriber.
Tags