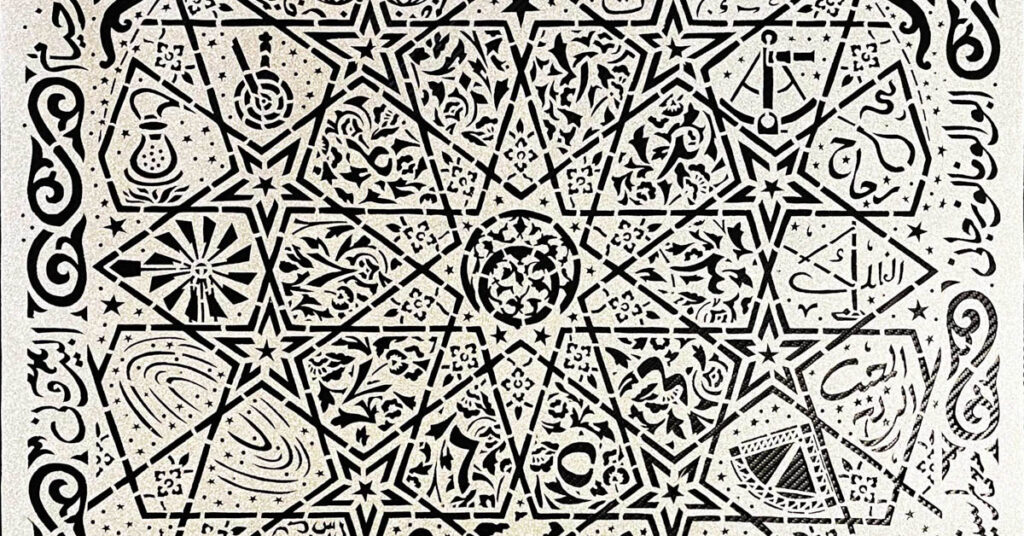 Our July laurel goes to Tusif Ahmad for his papercut works that tell the story of Islamic science through innovative designs and individual skill.
Tusif Ahmad is unique as the only paper cutter known to focus on Islamic stories. These two works were commissioned by a Perth school to inspire students in the quest for knowledge.
Artwork is created through paper cutting technique. Material used: Glitter Vinyl AdhesiveSize : 100 x 60 cm
A local Islamic school gave me a commission for this artwork. Keeping the local school in mind, I created this art piece. This is a garden of Heaven which in beautiful birds perch on branches. With every bird, is a designated name written in Arabic calligraphy. Every bird watches a lightbulb dangling in front of it with an invention created by the scientist itself. So the wire attached to the lightbulb continues upward to the top of the artwork. This implies that the idea has been sent by one and only God, Allah (SWT). The leaves and flowers that I made in this artwork are slightly unusually depicted because I wanted to make the impact that they aren't from this world but from Heaven. I haven't seen Heaven but I still tried to make the leaves and flowers look a bit different so you could tell that they aren't regular plants that you see.
This artwork was inspired by mathematicians, geophysicists, and astronomists. This artwork is originally made for students of a local Islamic college. In this artwork, I'm looking at the stars that are aligned to make an arched door. Around the border, different scientists' names have been written. In the lower middle, has been drawn a star with the first university's name written. The first university dean was a Muslim woman. In the middle, I've depicted the Earth with the diameter of our world written next to it because Muslim scientists originally discovered the diameter. I've also depicted a fountain pen which was also created by Muslims. More of these innovations that have been made by Muslims are a camera, guitar, windmills, π, magnifying glass, the well-known chess game, etc. They also tried making wings for transportation but sadly the man who created this didn't succeed and died during the process. This artwork will give opportunities for the students to learn about the past Islamic inventions and inspires those who will make those future inventions that will astound us.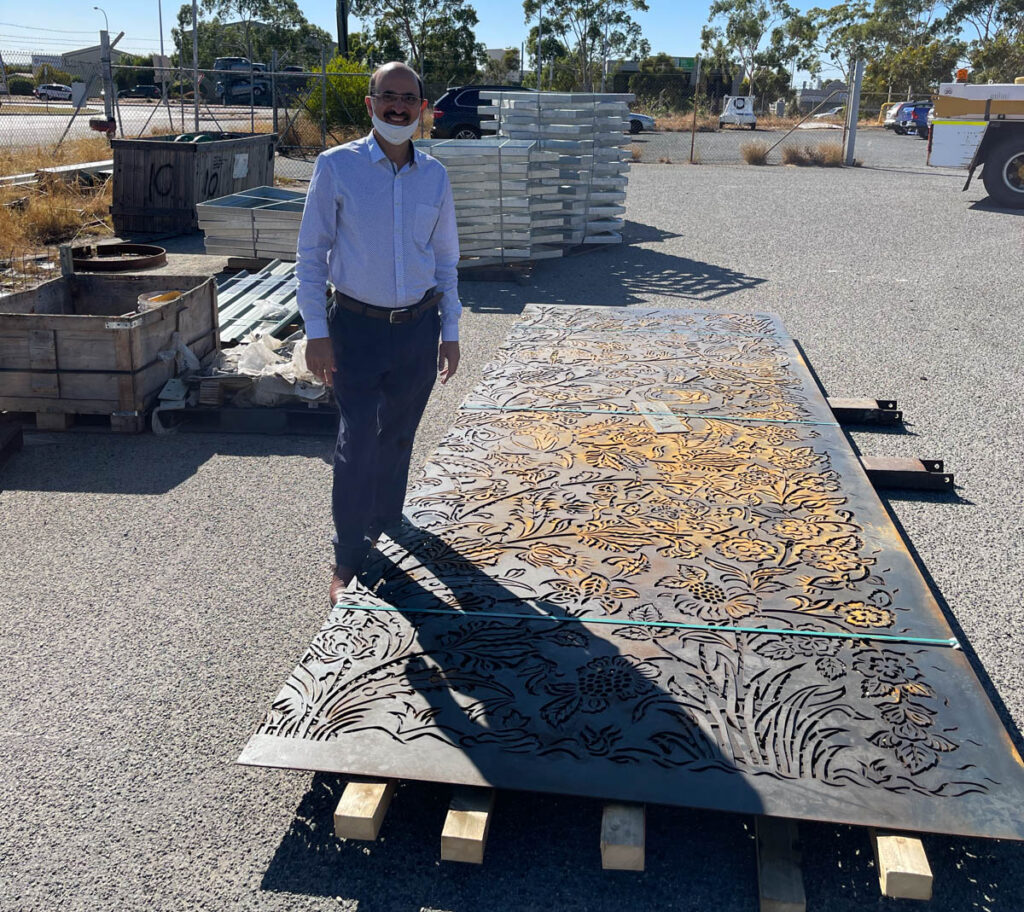 The works were made in the home of Tusif Ahmad at Parmelia, Western Australia. To learn more, visit www.tusifahmad.com/mystory/
✿
Like the article? Make it a conversation by leaving a comment below.  If you believe in supporting a platform for culture-makers, consider becoming a subscriber.