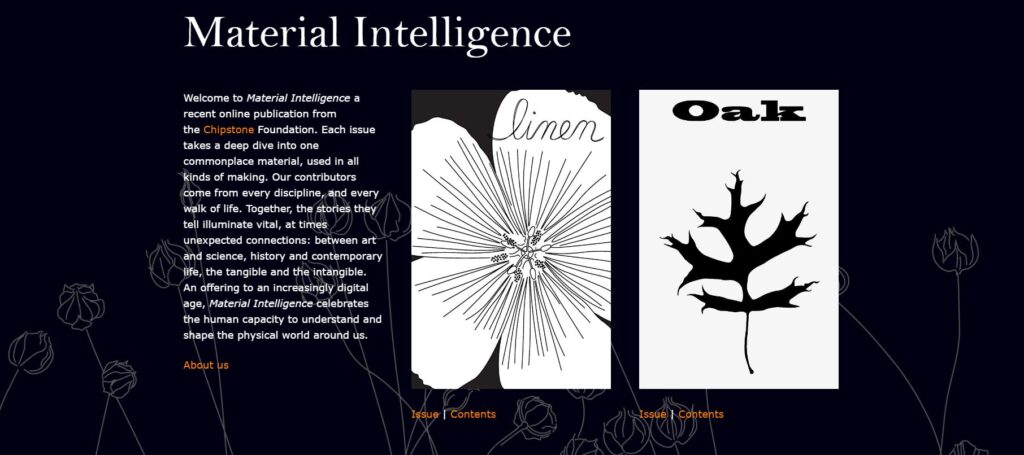 Glenn Adamson speaks about a craft publication project that focuses on four materials a year and seeks to engage a scientific readership.
In this podcast, Glenn Adamson talks to Garland about the new publication project, Material Intelligence. He reflects on how this project evolved from his return to the Chipstone Foundation in Milwaukee. Adamson describes the need in craft writing to keep in mind the publication as an object, in this case, a PDF which will become a book. In terms of readership, he aims to engage with a scientific community who are practically working with materials. He outlines the plan for writing workshops and an annual symposium. We also discuss the nature of "material intelligence": how thinking might have a craft-base and its relationship to the modernist principle of "truth to materials".
Finally, Adamson offers a book recommendation by technology writer, John Markoff: Machines of Loving Grace: The Quest for Common Ground Between Humans and Robots.
You can subscribe to Garland podcasts on all major platforms, including Spotify, Pocket Casts and Anchor.
✿
Like the article? Make it a conversation by leaving a comment below.  If you believe in supporting a platform for culture-makers, consider becoming a subscriber.
Tags