Maria Fernanda Paes de Barros ✿ A heartfelt designer for Brazil's ancestors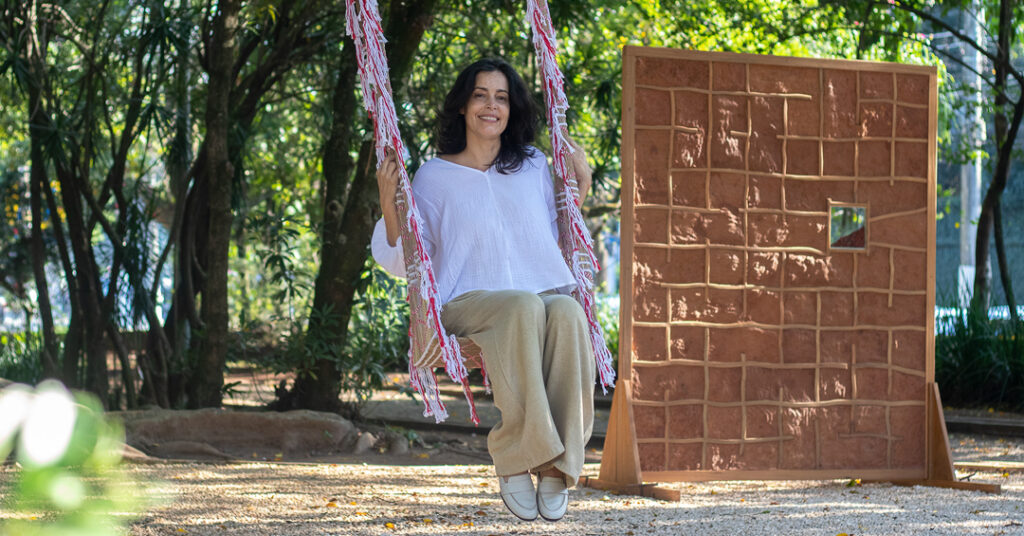 Maria Fernanda Paes de Barros shares stories of primal voices in Brazilian culture, which she translates into objects for use today. 
I was born and raised in the city of São Paulo, but the need to live closer to nature ended up making me move to the city of Jundiaí, 50 km from the capital, in the shadow of an Atlantic Forest reserve, with woodpeckers and hummingbirds as neighbours. My work as a designer and artist takes me to travel around Brazil to do immersions, research, and develop projects with artisans highlighting their value and the importance of our ancestral traditions. Follow @_yankatu_
What do you look for in a subject for writing a story? 
I look for something that moves people, that makes them connect with the story, its characters, places and objects. I want them to feel what I felt when I met them, to be moved by them, to make them think and question values and for this to cause a change in the way they will relate to other people and objects in the future.
What writers have inspired you? 
I don't have a favorite writer, I use to travel through themes according to my feelings and the research I'm doing. I really like Clarice Lispector and Fernando Pessoa. Recently the books that moved me a lot were "Sand Talk: How Indigenous Thinking Can Save the World", by Tyson Yunkaporta, "A Queda do Céu", by Davi Kopenawa and Bruce Albert, "Um Defeito de Cor", by Ana Maria Gonçalves and "Quarto de Despejo", by Carolina Maria de Jesus.
Can you say something about where you are located? 
I live in the countryside, in a well-organized city (for Brazil), about an hour from São Paulo and the nearest airport, which is very important for me as my work makes me travel a lot. My studio shares the same land as my house, surrounded by nature. The need to live in such a space already existed, but with each new immersion with artisans that I did it became more pressing. I am grateful every day for being able to live and work in a place that allows me to have an orchard, a vegetable garden, raise chickens and have pet goats and dogs. This allows me to live closer to the time of nature, instead of the fast pace of the city where life practically passes without being lived.
✿