I met Dee, in transit, in a café in South Melbourne on Clarendon Street on her way to Florence. We had been in communication for a while. She had been introduced to me for her work with the Australia Indonesia Arts Alliance with the hope of doing something together at the 10th Asia Pacific Writers and Translators event in Bali. But what turned out was much more than just a collaboration for an event.
During our communications, Dee's name on her email had baffled me: Dee Zines. I could not figure out what it meant. It was only when I met her that I understood—before anything else Dee is a designer, and DeeZines is her textile and design name.
That I had managed to cross paths with Dee for a few hours in Melbourne seemed like a miracle in her cross-continent hopping schedule. Based in Byron, she was transiting in Melbourne on her way to Florence, after which she was heading to Dubai, and then to Bali. This was all part of her exciting Textiles Safari.
I soon found out, this has been normal in Dee's life. By this I mean dizzying amounts of travel around the world, combined with a search for inspiration and fabrics for her various designs. With parents both in the aviation industry, who kept moving around, Dee believes she was born with the travel bug. But the real thread that has always linked her travels to exotic places around the world, has been her fascination with textiles. The love for that, too, she assumes was handed down to her in her genes. She claims she got the textiles bug from her grandfather who was a tailor. She remembers in her early years in Melbourne suburbia, she could entertain herself for days by making lavish wardrobes for her Barbie dolls on a hand me down Singer treadle sewing machine. When her grandmother taught her how to crochet she did not stop, even crocheting under the desk in class while the teacher taught.
Dee's passion for fashion and textiles, landed her a scholarship at the White Horse Technical college in Box Hill in 1972. When not in search of fabrics and textiles at the Job Warehouse in Bourke Street, she was hanging out at the Station Hotel, where some of the up and coming Australian bands began their careers, and this is where Dee's passion for textiles and designs crossed paths with rock n roll music. This combination later had her designing stage outfits and tour merchandise for and travelling with the likes of Midnight Oil, Stevie Wonder, and Santana in the 80s, some of whom she still keeps in touch.
It was at the Station Hotel on a Saturday night in 1974 that Dee was offered her first job in the industry for a boutique up the road in Greville Street in Prahran. Not yet finished with her Diploma, Dee took up the offer and this brought her into a string of jobs in some of Melbourne's fashion boutiques in and around Chapel street.
Dee's real passion with exotic patterns and motifs began when her father bought her a ticket to Indonesia and Singapore for her 21st birthday. She remembers walking around the markets in Jogjakarta and Bali and feeling the colours, patterns and material popping her senses open. The journey into Indonesia offered her new possibilities, beyond the 70s fashion scene that she was at the thick of, and into an exotic world of saraongs, kabayas, motifs and patterns so vibrantly different to the glitz and glamour of the rock n roll chic that she was surrounded by in Melbourne.
Back in Australia, inspired by Indonesia, she was hungry for more travel and inspiration. When she was, by chance, offered a job to work for an Indian clothing import company out of Delhi, she did not hesitate, and at 22, in a country she had never stepped foot onto, she was asked to a create a 100 garment range. This expanded her textile art not only into designing new lines of clothing, but also experimenting with traditional motifs through hand block prints, a process she loved to be part of and oversaw. Her sojourn in India lasted a memorable year filled with inspiration and amazing artistic gain which she continuously drew on until her next trip to India at the age of 55.
Back in Australia, Dee's love for design and travel took her on various jobs to Europe, to London and Amsterdam, and eventually back in Australia where she established her line DeeZines. She settled in Byron Bay where she expanded her artistic reach by working in media and visual and performing arts. But with life she had gradually drifted apart from directly being engaged with textiles for a good period in her life and started working in a different field full time.
It was in 2011, after what she feels was a very long gap in her textiles career, that at a dinner party in Byron she received an order for bespoke Indian cushions covers from a new Indian homewares Emporium in Luxembourg. Dee admits at that point she had never made a cushion cover in her life and hadn't been to India in 32 years and had only a faint idea of where Luxembourg was in Europe. Yet, the idea of revisiting textiles, her ultimate passion, she grabbed the chance. And that is how with no pre planning, her Textile Safari adventure kicked off.
Since the start of Textile Safari, which she sees as a late-life venture which began in her early 50s, she has been travelling the world collecting exotic trims and pieces of material from each destination. Her designs are not for the masses. As she travels she fills her suitcases up with exotic trims, fabric lengths and scraps of materials marrying them up from different countries with the essential sewing machine in her bag. In search of exotic textiles, she meanders the exotic bazaars of India and Indonesia, or in the markets of Italy and France. Her quirky unique cushion covers are works of art that collage and map her exotic journeys.
Since this new phase of her career started she has travelled back to India, Italy, Luxembourg, Turkey, France, the UK, Dubai, Vietnam, and Indonesia. But her most recent location affair has been with Ubud in Bali which she sees as a new design base. A reminder of her 21 year old self, she tells me she loves the Hindu influence and the attention to beautiful objects, and the daily offering to Gods. She loves collaborating with local artists and artisans and textile manufacturers to create limited edition designs. She recently spent eight weeks in Bali where she seeped up the inspiration and the materials for an array of new clothes and cushions.
Yet, Dee's interest in Indonesia does not lie only in her own work. She is an advocate of creating a bridge between Australian and Indonesian arts. She has been collaborating with the Australia Indonesia Arts Alliance based in Byron Bay to support and bring to Australia Indonesian arts and craftspeople as a way of much needed exchange. It was, interestingly, this connection that had brought us together which opened up my eyes to the world of DeeZines.
When we left the Café on Clarendon Street, Dee reminisced about this being her old stomping ground as a teenager in the 1970s. It certainly has changed, she said, after being back after many years. I did not feel a sense of nostalgia in her tone—she was rushing off to take the plane to Florence. There was no looking back only the future. After I bid her farewell, and said "See you in Bali," I found myself next to a home décor shop with lots of cushions and trendy home designs. Not only had I a whole new perspective and appreciation for cushion designs but a sense of inspiration and admiration for Dee. She had had such a long career gap in the textiles industry, yet she allowed herself to come alive by it years later simply by taking a chance. Her inspirational words were ringing in my ears, "Don't be afraid to pursue your passion. Take your desire and travel with it, even if you don't have the money. Free fall and the universe will support you." she had said. I left, inspired to pursue my own passions.
Author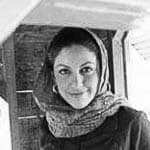 Sanaz Fotouhi is an Iranian-Australian writer, scholar, and filmmaker. She has a specific interest in diasporic and migrant literatures and arts. Currently, she is the assistant executive director of the Asia Pacific Writers and Translators.  She is also one of the founding members of the Persian International Film Festival in Australia. See her quarterly essay on Mehrnoosh Ganji.
✿
Like the article? Make it a conversation by leaving a comment below.  If you believe in supporting a platform for culture-makers, consider becoming a subscriber.
Tags