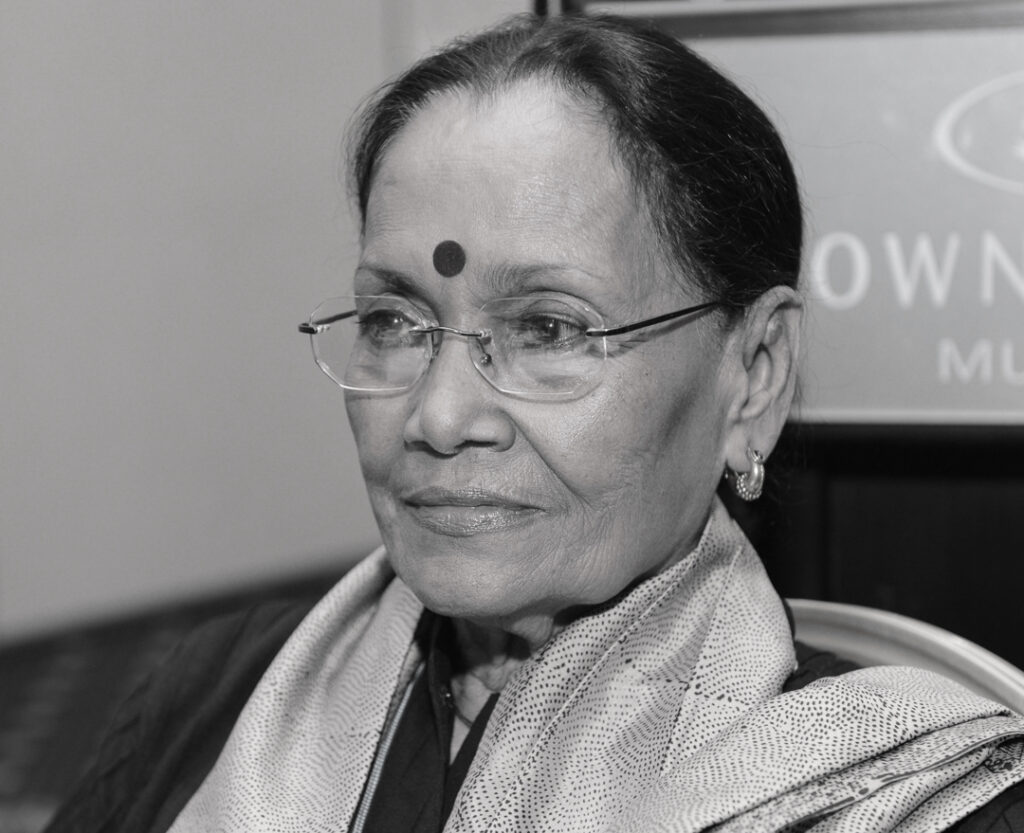 Saiful Islam remembers Ruby Ghuznavi, who combined a down-to-earth attitude with a passion for the sublime beauty of Bangladeshi textiles
In 2013 when I was a novice in the field of crafts, I was desperate to know more about muslin, Bengal's fabled fabric. Amongst the people I turned to was Ruby apa (Ruby Ghaznavi) whom I met at her office of the AFMR foundation dedicated to her brother's memory, which she oversaw. My impression of a firm, steely resolved, no-nonsense, committed and highly articulate person never diminished over the next eight years. Over singara (fried pastry with a savoury filling), sandwiches and tea she shared her writings on jamdani (handloom fabric with supplementary weft designs), her knowledge of Bangladesh's craft industry and most importantly her wide contacts within the country, India and the UK.
My fledgling project couldn't have hoped for a better mentor. Her accurate and often acerbic appraisals of my efforts ('stop running around like a headless chicken', or of others, i.e. 'you think the council will get ever get off its bottom and do some work') were delivered in the manner of the founding Irish fathers of Loreto Convent, Darjeeling, where she had been educated. Any attempt to mention her considerable list of associations and achievements (Country Director, Terre des Hommes; Founder Member, National Crafts Council; Honorary Member, World Craft Council; Founder-Member, Karika; Convener, Committee on Natural Dyes; Member of Naripokho; Member, Board of Transparency International and the recipient of Seal of Excellence for Handicrafts in 2006; Lifetime Achievement Award by IWF….etc.) was usually met with public shyness and the comment, 'I thought we should do some work, not go over my glorified past'.
And yet, whenever I would ask to meet her at any one of her three office locations, she would make herself available with frank opinions on a single weaver or a ranking bureaucrat, about a factory or an institution, always listening, encouraging and participating in every line of enquiry. In 2019, when it was her turn to ask for our help to bring fine yarn into Bangladesh or support her in starting high count weaving (which we were successfully doing since 2016) for the Jamdani Festival we stepped forward, grateful that we had a small opportunity to payback the huge knowledge debt we owed her. She drove the project that brought Bangladesh's recognition from UNESCO, awarding the country its 'Intangible Cultural Heritage of Humanity' in 2013 and founded and ran Aranya, a boutique organisation that pioneered the use of vegetable dyes. She started the project in 1982 with six colours learned from Indian experts and expanded the palette to thirty five fast colours, a feat matched by very few countries.
While attending a seminar on the launch of a book, 'Indigo' by Jenny Balfour-Paul, the author mentioned that the true expert was sitting in the audience, pointing out Ruby apa. When I was travelling through India, one expert in vegetable dyeing asked me 'How is the Indigo Lady?', and it took me some time to realise the respect that our neighbours had for her.
She was a central leader of Bangladesh's craft industry, of its jamdani revival and for the small but strong niche that it had begun to carve out for itself within the subcontinent's field of crafts. Her dinners were always fun and varied, whether it was in the mix of invited company or the books of poetry that lined Farhad bhai's (her husband, who pre-deceased her a month earlier) study. When my own book, Muslin: Our Story was published, she commented, 'Fabulous book, Saif, but too heavy to take to my bed'.
Meeting her in the last year had become difficult, shielded by her daughter and increasingly frail from multiple health issues. And yet, when I wanted help in dyeing muslin yarn, she helped us to do it, leading us through the boiling vats of dye at the back of her office in Nikunjo, near the airport. As we watched the pink and blue hues swirl and steam, she retraced parts of her journey, mentioning her inspiration Kamaldevi Chattopadpadhyay, the Indian activist and social reformer from Madras, who thrust crafts to the forefront of the fledging nation's development agenda in 1948.
Ruby apa's workers adored her, her weavers respected her, her colleagues learnt from her…..and we; well we will miss her as no other. A light extinguished without another torch bearer in sight, a legend fading into the night, representing a generation that delivered lasting results with limited resources and unlimited dedication.
Good bye and good night Ruby apa, rest in peace for your work will live on!
This was originally published in NewAge Opinion
About Saiful Islam
Saiful Islam is the managing director of Bengal Muslin and Majority World. He has worked in various multi-nationals, and led the muslin revival project in Bangladesh.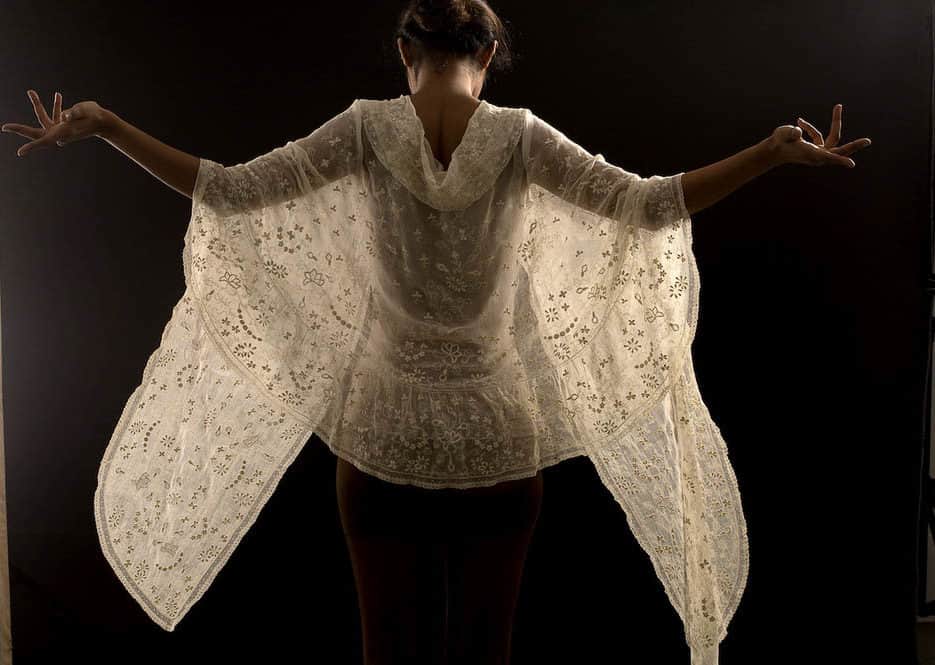 Muslin. Our Story – Saiful Islam
An extract from a new book by Saif Islam about the most diaphanous of fabrics, muslin.
✿
Like the article? Make it a conversation by leaving a comment below.  If you believe in supporting a platform for culture-makers, consider becoming a subscriber.
Tags