Like many people, I am most familiar with Castle's work from the full-page photographs of her dishes and baskets in Doreen Blumhardt and Brian Brake's book Craft New Zealand: The Art of the Craftsman, published in 1981. Floating in white space, these dyed rattancore dishes and hanging baskets are presented as elegant manipulations of material, the photographs emphasising optical effects and pure sculptural form. However, the book doesn't have much to say about Castle and her work; a short biography at the back provides useful information and some pithy quotes, but no sense of how her work has developed over time, or how she fits within the larger history of studio craft in Aotearoa New Zealand.[i]
Castle also appears in Peter Cape's Please Touch: A Survey of the Three-Dimensional Arts in New Zealand, published in 1980, in a chapter called 'The Humble Arts', a kind of miscellany of all the odds-and-ends that Cape hasn't been able to fit in elsewhere in his book. Castle's baskets appear alongside woodcarving, woodturning, leatherwork, furniture, toy making and blacksmithing, what Cape describes as 'works where the relationship between artist and his material is direct and uncomplicated, and where there is little use of sophisticated apparatus in the evolution of the object from its raw to its finished state.'[ii] Some, like Castle, are imaginative and experimental; while there are many traditional baskets and basket makers in Aotearoa, very few can claim to have invented their own variations of the open-work 'fish-basket' technique, or be said to explore 'the sculptural forms which emerge when the cane itself begins to respond to the pattern she has woven into it by turning and twisting of its own volition.'[iii]
Reading Cape's book, I realise that while Castle's work is admired and often written about, there isn't a history of basket making in Aotearoa to which she belongs, and which can provide a context for what she does. A weaver like Castle remains an outlier, an undeniably talented craftsperson who can't easily be placed within the existing stories of New Zealand craft.
Ruth Castle first encountered basket making while studying at the School of Occupational Therapy at Auckland Mental Hospital between 1952 and 1954. As part of this two-year course, she studied a variety of craft practices under Hazel Barton. For six months, Castle and the other students were introduced to pottery, woodwork, netting and cord knotting, spinning, weaving, basketry, leatherwork, embroidery and tapestry, shoe making and papier-mâché. At this time, craft was central to the 'diversional' strand of occupational therapy
(the other is remedial), to keep patients happy and to assist them in their recovery. Practices such as weaving on a loom could be adapted to the movement of limbs, and craft became a way for occupational therapists to respond to the particular disabilities of the patients they worked with.
On her return from England in 1956, where Castle travelled and worked as an occupational therapist, she became a tutor of handcrafts for the Adult Education system, working with Margaret Buchanan (who had established occupational therapy in Aotearoa in 1940) and teaching craft to women's groups throughout the Auckland region. At this time, Castle was using her weaving skills but not for the 'art baskets' she later became recognised for; baskets from this period were traditional, and undertaken as a form of relaxation outside of work. In 1960 she married Len Castle, a studio potter, which provided another link to the growing studio craft scene and injected a sense of seriousness and critical attitude to design and form into her work. As she told Jenny Pattrick in 1984, 'I was surrounded by interesting shapes of pottery and these have influenced the basket shapes I make'.[iv]
Castle describes the origins of her work as a studio craftsperson in an encounter with a Japanese woven lunch box:
The inspiration for my openwork baskets originated from seeing an attractive little lunch-basket brought back from Japan by Ray Chapman-Taylor of Wellington. Its openwork technique became the weave for my sculptural forms. These were made by manipulating flat woven shapes into acceptable forms. This I discovered by chance after making six canoe-shaped pieces as lightshades for a restaurant, and having them rejected as too small. Regretting the wasted effort, I soaked them, folded and twisted them until they emerged as successful sculptures.[v]
Chapman-Taylor had travelled to Japan as part of J Force, the New Zealand military forces that occupied Japan after the Second World War. A pottery enthusiast, Chapman-Taylor sought out famous studio potters and brought back a collection of ceramics that had a significant impact on local potters, who would visit his home and handle the ceramic treasures they'd read about in books and magazines.[vi] Another early inspiration was ikebana, after some enthusiasts of this Japanese art of flower arranging approached her to make baskets to include in their displays. (As Pattrick writes, 'They were not immediately accepted as suitable but now, says Ruth, ikebana practitioners have become much more adventurous and use her dishes in ways she had not dreamed of – two together, on end, upside-down.'[vii])
The first baskets that clearly belong to Castle's mature production as a studio craftsperson are the sculptural forms from 1965, the rescued outcome of her failed attempt at fluorescent tube lighting design for the restaurant of the White Heron Motel in Parnell, Auckland. Soon after came a series of fruit dishes woven from rattancore using a rustic openwork technique and dyed with Condy's crystals; and then in the later 1960s the signature hanging baskets and decorative dishes, made of black-dyed rattancore. The functional hanging baskets from this period still hold onions and garlic in kitchens around Aotearoa, while decorative dishes from the late 1960s and 1970s hang on the walls in living rooms.
In the 1970s Castle began to use a wide variety of materials in her baskets, leading to three basic approaches. As she put it in an artist statement from 1990, 'Known as an innovator in the field of basket-making, Ruth uses fine rattancore to make decorative patterns into dishes; she weaves pieces of open cane-work, then twists and manipulates them into sculptural forms; and she explores the use of natural materials such as roots, leaves, rope or vines, endeavouring to create forms which show off the fibres to best advantage.'[viii] Or as a journalist wrote in the 1980s:
There's two aspects to Mrs Castle's work. Throughout the year she produces intricate, precise work using fine, black cane. But when the urge takes her, she moves into the more experimental field of using natural fibres such as vines, grass, rope and branches . . . the product she comes up with is designed to combine nature and art to the best advantage.[ix]
What she refers to as the 'rustic' baskets vary: from a woven rattancore form into which materials have been inserted, like the dyed rattancore and seaweed basket; or a precise framework of dyed rattancore that supports woven expanses of other materials, like the lidded basket of dyed rattancore and watsonia leaves; or baskets that dispense with rattancore entirely, like the hanging basket that binds watsonia leaves around the barely contained tension of grapevines.
As with the openwork (or 'sophisticated') baskets, Castle describes the origin of her rustic baskets in a specific encounter:
In 1978, while tutoring at a summer craft school near Adelaide, I was impressed with the neatly thatched fences bordering many city homes. They were made of ti-tree which is straighter-growing than that in New Zealand. I thought that the texture was very appropriate for baskets and searched for a similar material that would have the same effect. Around the cliffs of the Manukau Harbour, I found the exposed roots of trees, hanging like curtains where the mudstone had been eroded. These were perfect, and my wild fibre baskets took off in the form of "birds' nests" and bowls, using not only roots, but vines, twigs, casuarina, eleagnus, watsonia leaves, etc.[x]
Interestingly, this turn to materials that could be harvested from Castle's local environment did not include a pious preference for native fibres; anything that had the potential to be woven was gathered and dried and experimented with. Castle's baskets, while a deeply felt outcome of a relationship with the natural world, demonstrate a catholic engagement with materiality (the character and tensility and colour and texture of plants) more than a nationalist preoccupation with the plant symbols of nationhood and place making. The particularities of Castle's attitudes to her material are echoed in her lack of engagement with Māori and Pacific weaving. At no point do you find in her work the appropriation of Māori or Pacific materials, forms or processes that has been a common strategy in Pākehā studio craft.[xi] Instead, Castle looked, and travelled, elsewhere for the material and aesthetic clues that informed her practice as a basket maker. Forced to identify herself and her work, she firmly declares that she does not make New Zealand baskets, but rather is a Pākehā making baskets in New Zealand, using an openwork technique that is universal.
The foraging, hunter-gatherer archetype of the 1980s studio craftsperson is perhaps best fulfilled by the bone stone shell jewellery movement, but it was also a feature of the early years of the studio pottery scene, where heading out to fill your boot with clay freshly dug from the newest reported find was a common Sunday afternoon activity. Being able to make your work from materials gathered from your immediate location was a strong driver behind much studio craft practice, and fitted the ideals of New Zealand craftspeople reading the Whole Earth catalogue. Yet while Castle goes out and collects much of her material from the place in which she lives, the materials themselves have a complex relationship to the idea of New Zealand nature, of expressions of the local. For example, the Ngāuruhoe Basket uses rattancore, date palm and lichen to evoke the volcanic plateau in the central North Island, but none of these materials come from that region. Here, nature is used to create an image of the landscape, rather than being an example of that landscape transplanted or transformed into a craft object.
When so much New Zealand craft seems to have been part of a cultural Buy NZ Made campaign, Castle's work stands out because it always relied on imported materials, and didn't have a problem doing so. In the end, Castle's baskets are notable for the excitement of her encounter with whatever material she happens to use, her ability to best exploit what it does or how it performs; and in such a performance or encounter, the question of native or exotic falls to the side. Indeed, there's no great claims made by Castle about her work. As she put it in 1982, 'My craft may not be the most important one, but it has its place. Baskets bring warmth and texture and pleasure into a home. They enrich our lives.'[xii]
The fateful encounter in Wellington with Chapman-Taylor's Japanese lunch box was followed in 1967 with a trip to Asia, what New Zealand Potter described as 'a tour to investigate and observe the methods and techniques of basketmaking and the use of native materials.'[xiii] (The Umbrella basket from 1970, using akebi vines purchased in Japan nods to both of these events.) In 1981 she received a QEII Arts Council grant to travel to the United States and Mexico, where she studied museum collections of baskets, and the uses of natural fibres and customary techniques among Native American weavers in California and Arizona, and the peoples of Mexico. International travel also gave Castle the opportunity to see first hand the work of basket makers, especially in the United States, who were pioneers in the field and the only peers she could identify, given the paucity of experimental basket makers at home in Aotearoa.[xiv]
By the late 1970s and early 1980s, Castle was an established part of the studio craft scene in Aotearoa. Her baskets were published in books and magazines, included in major exhibitions, and sold in craft galleries around the country. Between 1978 and 1980 she was a part-time tutor in weaving at the North Shore Teachers College, invited by Dawn Percy to teach basket making and the use of natural materials in weaving; and in 1986 she became a tutor in creative basketry when the Craft Design course was established at Carrington Polytechnic (now Unitec) in Auckland.
While she continued to make a full range of baskets, from the elegant and precise decorative dishes in dyed rattancore, using patterns first developed in the late 1960s, through to the one-off rustic baskets using materials scavenged from roadsides, beaches, cliffs, the bush and people's gardens that responded to the particular qualities of the material in question, there is a gradual shift in her production that mirrors the rise, and then fall, of the New Zealand studio craft movement in the 1980s and 1990s. The ambitions of craft as art, most manifest in the 1980s, lead to baskets such as Suggestion, a demonstration both of Castle's skill and also her confidence in knowing how to achieve the maximum result with the fewest interventions of technique. It is also a basket for collectors who have no expectation that craft will function as anything other than fine art. Similar experiments appear in Castle's practice in the late 1990s and 2000s, but they become rare without the framework of an audience trained to desire functional objects but also willing to invest in craft that deliberately exceeds functionality in the striving to attain the status of art.
Since 2012 Castle's work has sold not through any of the remaining craft galleries that are the legacy of the 1970s and 1980s, but through Everyday Needs, an online store with a shop in Ponsonby, Auckland, that is run by interior designer and stylist Katie Lockhart. Everyday Needs caters to people who appreciate beautiful, often handmade objects designed to be used, and which defy the obsolescence of most consumer goods through their quality and longevity. Notably, it is not the rustic baskets that do most trade in this context – although their obvious skill, natural character and reliance on sustainable local resources would fit perfectly well in Everyday Needs. Instead, it is the dyed rattancore decorative dishes and hanging baskets that have been embraced by these discerning home makers; and especially the hanging baskets, beautifully styled on the website in kitchens that are expensively modest and practical.[xv]
These are not new designs, but the same ones that Castle first developed in the late 1960s. 'Perhaps her work has not changed much over the years', writes Lockhart in Home magazine, 'but it is still aesthetically relevant and beautifully crafted.'[xvi] The sameness that had been a problem within studio craft discussions – Castle recounts the palpable relief of a newspaper reviewer finding new designs to discuss, rather than remakes of known patterns and forms – becomes a kind of proof of durability and longevity, of a fundamental fitness for purpose that trumps change and innovation.[xvii]
Some of Castle's work has slipped from its original moment of production and found new relevance in this contemporary moment. This articulates the different expectations within a making career – for example, the requirement to create a steady stream of new designs to cement a reputation versus the ability to rely on classic designs once that reputation has been established. But it also points to fundamental transformations in the expectations of the audience. Unlike those who purchased her decorative dishes and hanging baskets in the 1960s and 1970s, who were buying into a distinctive vision of studio craft, the audience who shops at Everyday Needs is not buying studio craft at all. They do not struggle with the awkward tension between craft's grounding in the functional and everyday and its aspirations to take its place as a form of fine art (one of the drivers of Castle's practice as it changed from the 1960s to the 1990s); and they do not uphold a distinction between craft, the one-off or limited production object made by hand, and the mass-produced objects of design. Castle's late blooming in the environment of Everyday Needs shows what craft shorn of the ideologies of the studio craft movement looks like – handmade objects, fit for purpose, insinuating themselves into everyday life.
In the backyard of Castle's house in Devonport is her weaving hut, a modest garden shed with a table, a chair, and piles of materials awaiting attention. It's always interesting seeing someone's studio, the place where the magic happens, and in this case Castle's place of work is both magical and slightly daft – I can't quite imagine her seated and at work in this Wendy House at the back of the garden. What attracts my attention are the heaps of unwoven stuff: springy meulenbeckia flecked with tiny leaves; curled fronds of seaweed, and sprigs and filaments of lichen, both surprisingly multi-coloured; looped skeins of rice straw rope and jute; neatly tied lassoes of rattancore, Palembang and akebi vine; vertical tendrils of date palm zooming off the horizontal branch at their base; and the thin twigs of eleagnus that begin ramrod straight and become increasingly unruly.
These materials have definite characteristics that obviously assert themselves with authority; Castle's baskets are not simply the outcome of her choices – an idea determined beforehand and imposed imperiously onto whatever is being woven – but a negotiation between the maker and her materials. This is something that Castle herself emphasises when speaking about her work:
It takes a while to find out how each material behaves. . . . Just seeing a heap [of gathered materials] will often suggest to me suddenly that I know how to use that material to highlight its natural form.[xviii]
I don't draw up formal designs. . . . But often let the material take me where it will. I'm a great believer in the happy accident and will let my plan change mid-stream if a new idea or direction takes shape as I work. Cane and vines have a will of their own. It's very hard to duplicate my more complex sculptures.[xix]
My work now usually has a rustic quality, and I choose my materials always for their texture and colour, strength and flexibility. I am now seeking to present pieces as decorative, and little more than suggestions of baskets, allowing the materials to have more freedom from my sometimes extreme controlling techniques. The contrast between line and space is ever present, and the weaving gives a semblance of order to the irregularity of the materials used. Together a sculptural form emerges.[xx]
Contemporary theory has started taking these ideas seriously. The anthropologist Tim Ingold, for example, challenges the dominance of the hylomorphic model of creation (from Aristotle's argument that to create anything you bring together form, morphe, and matter, hyle), in which 'Form came to be seen as imposed by an agent with a particular design in mind, while matter, thus rendered passive and inert, became that which was imposed upon.'[xxi] In contrast, Ingold argues that skilled practice as found in the example of Castle's baskets, is precisely the opposite:
it is a question not of imposing preconceived forms on inert matter but of intervening in the fields of force and currents of material wherein forms are generated. Practitioners, I contend, are wanderers, wayfarers, whose skill lies in their ability to find the grain of the world's becoming and to follow its course while bending it to their evolving purpose.[xxii]
Seeing the piles of stuff that Castle contends with, it becomes clear precisely that she does not operate on it so much as work with it. These materials have their own identities, their own materialities and forces, and it is obvious that Castle's job is as much to understand what they want to do as it is to impose her own ideas in the making of each basket. Materials, as she says, behave; they have a will of their own. As she enters into her fourth decade of making innovative baskets, works such as Suggestion are a radical demonstration of her belief in the agency of her materials, and that weaving a basket can be as little – but really, 'as much' seems more appropriate here – as giving 'a semblance of order to the irregularity [the particular nature] of the materials used.'[xxiii] Having made this statement, Castle concludes, 'I intend to work on this theme until I have produced several satisfying pieces.'[xxiv] Behind that sentence I hear the recognition that she is not the only agent responsible for making that happen; materials matter, and are co-producers of the final work.
References
[i] Doreen Blumhardt and Brian Brake, Craft New Zealand: The Art of the Craftsman. Wellington: A.H. & A.W. Reed, 1981, p.282.
[ii] Peter Cape, Please Touch: A Survey of the Three-Dimensional Arts in New Zealand. Auckland: Collins, 1980, p.139.
[iii] Cape, p.147.
[iv] Jenny Pattrick, 'Ruth Castle', New Zealand Crafts 9, March/April 1984, p.8.
[v] Ruth Castle, Artist Statement, 1984. Collection of Ruth Castle, Auckland.
[vi] Moyra Elliott and Damian Skinner, Cone Ten Down: Studio Pottery in New Zealand, 1945-1980. Auckland: David Bateman, 2009, pp.62-3.
[vii] Pattrick, p.8.
[viii] Ruth Castle, Artist Statement, 1990. Collection of Ruth Castle, Auckland.
[ix] Peter Shand, 'A leader in her field', Putaruru Press, Thursday 21 July 1983, p.5.
[x] Castle, Artist Statement, 1984.
[xi] The importance of cultural appropriation and the use of materials with native connotations during this period is demonstrated in the history of New Zealand contemporary jewellery. See Damian Skinner and Kevin Murray, A History of Contemporary Jewellery in Australia and New Zealand: Place and Adornment. Auckland: David Bateman, 2014, pp.137-149.
[xii] Sally Faulkner, 'Artistry in cane', New Zealand Herald, Wednesday 28 April 1982, Section 2, p.1.
[xiii] 'Potters', New Zealand Potter, v.9, n.1, August 1966, p.51.
[xiv] 'I travelled on a QE2 Arts Council grant to California and Mexico to explore the use of natural materials. Within the first few days I had met basket makers and seen exhibitions of baskets that were so exciting, and I realised what a lone hand I was in New Zealand. There was Carol Shaw-Sutton who used twigs and leaves and branches in her bridges and installations; Ferne Jacobs and her coiled sculpture; Lilian Elliot who used animal membranes; and shows from Japan, etc. I had gathered names from Ed Rossbach's illustrated book Baskets as Textile Art.  And the artists were very welcoming. I loved the American Indian baskets which I saw on a Reservation. They mostly used tough grasses, vines, horsehair and willow. In Mexico, while silver and woodworkers and weavers were very active, the only baskets were traditional.' Ruth Castle, Timeline, 2015. Collection of Ruth Castle, Auckland.
[xv] Functionality is important in the world of Everyday Needs; while the hanging baskets neatly belong in the category of kitchenware, the decorative dishes, aesthetically appropriate but less committed to being of use, are found in the slightly awkward category of gifts.
[xvi] Katie Lockhart, 'A clear path', Home New Zealand, February/March 2013, p.61.
[xvii] An undated review by Peter Collis published in the New Zealand Herald notes that a number of Castle's baskets in the exhibition at Compendium Gallery in Devonport 'are of a style Castle is well-known for and obviously completely at ease with', but also points out that other baskets demonstrate alternative directions, concluding 'It is exciting to see her work breaking new ground.' (Peter Collis, 'Basketmakers extend imagination', New Zealand Herald, n.d., n.p. Collection of Ruth Castle, Auckland.)
[xviii] Shand, p.5.
[xix] Pattrick, p.8.
[xx] Castle, Artist Statement, 1984.
[xxi] Tim Ingold, 'The textility of making', Cambridge Journal of Economics 34, 2010, p.92.
[xxii] Ingold, p.92.
[xxiii] Castle, Artist Statement, 1984.
[xxiv] Castle, Artist Statement, 1984.
Author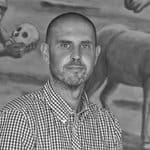 Damian Skinner is an art historian and curator of Applied Art and Design at the Auckland War Memorial Museum.
This essay was part of the catalogue for the exhibition at Objectspace, Auckland. Our thanks to Objectspace for supplying images.
✿
Like the article? Make it a conversation by leaving a comment below.  If you believe in supporting a platform for culture-makers, consider becoming a subscriber.
Tags