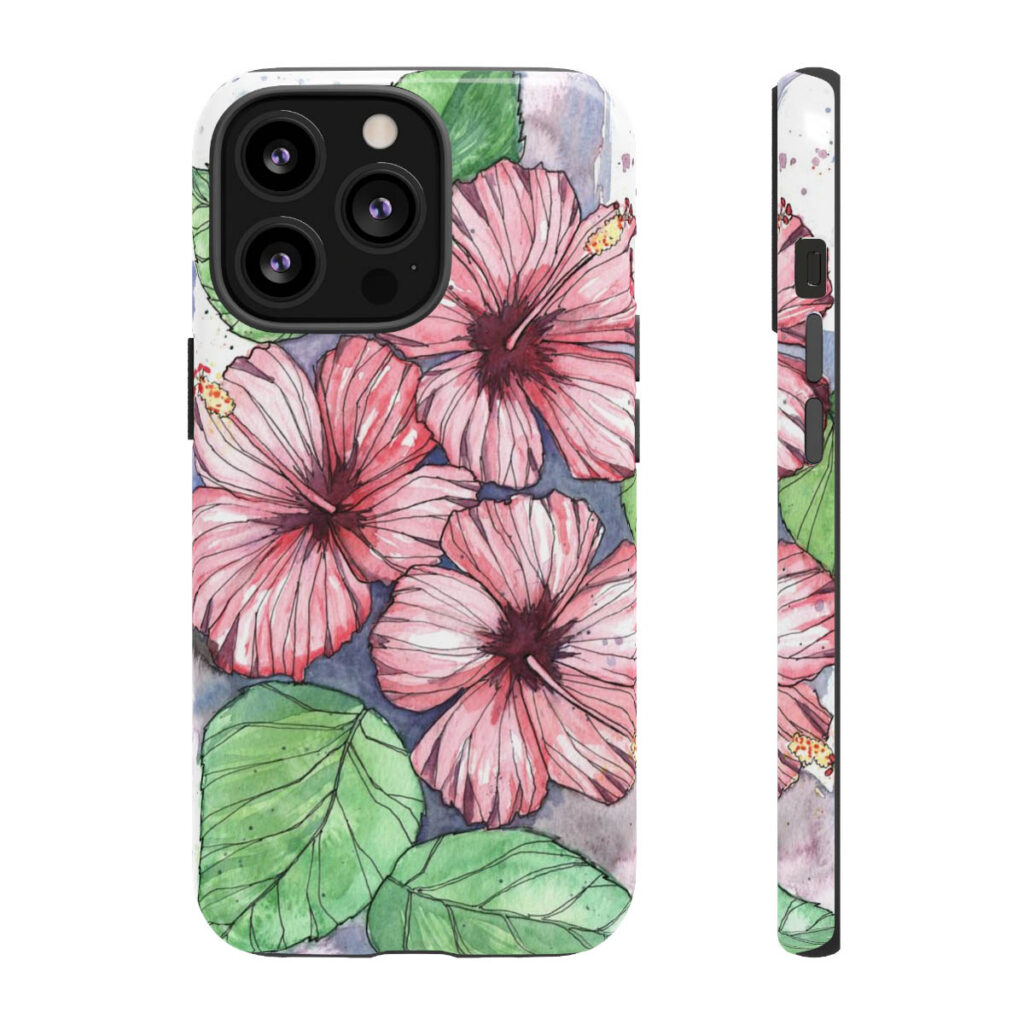 Our December laurel goes to Lucia Nieves in Puerto Rico, for watercolours that she applies to mobile phone cases. It's refreshing to find local colour on this everywhere and nowhere device.
The particular flower is a hibiscus, called pabona in Puerto Rico.
"Watercolors as a new creative outlet were a savior during the pandemic. I have devoted myself to painting flowers and birds of Chile and Puerto Rico."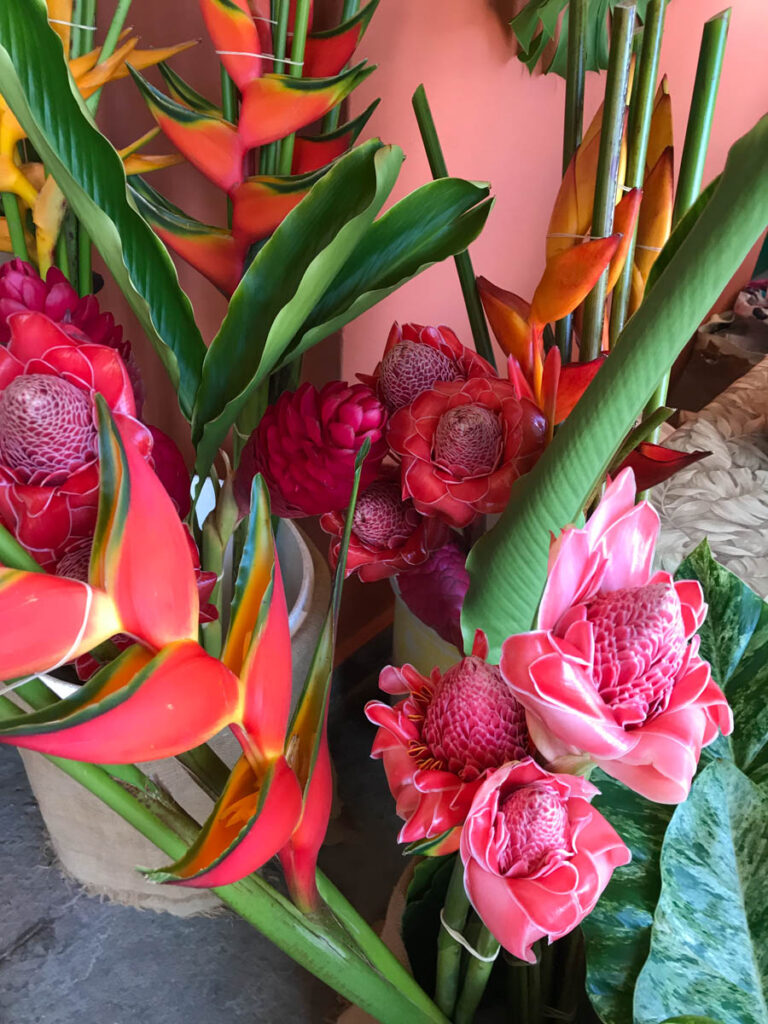 This is an image of a farmers market in San Juan offering some of these lush, tropical blooms.
"This image is from my mother's backyard in San Juan, Puerto Rico, a small jungle right in the middle of the city."
"The flower is an ornamental ginger or red ginger, Alpinia Purpurata. It is an introduced species in Puerto Rico that has adapted well, a fellow migrant! Ornamental Gingers (from Malaysia), heliconias (which are actually native to the Caribbean and tropical regions of the Americas) and torch gingers (from Indonesia) all grow throughout Puerto Rico.  These flowers express the nature of the tropics so well because they convey this sort of lush, fleshy, exuberant and bold colored beauty."
And right now this is a view from my window in Santiago de Chile.
Nieves uses WOYC, a print-on-demand service located in England. "I don't need to keep a stock of the cases which would be complicated by all the different cell phone models (they print 23 different case models). When I receive an order I place it by them and they print and send directly to the customer. It also permits me to offer any of my watercolors or art in case form. At the time I am offering them through my Instagram @lun_joyas and @snoujoyas."
See also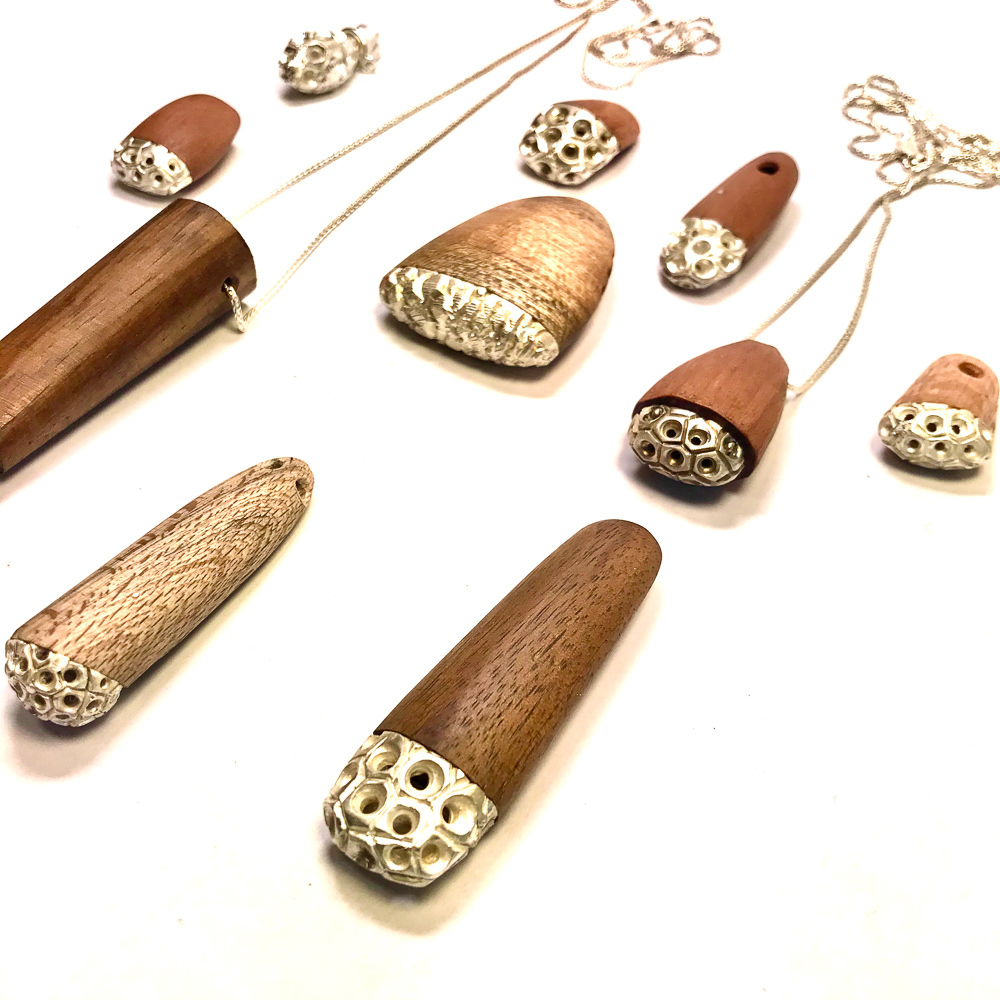 Forging alliances with nature: Atlas Botánico de Chile en Joyería
Lucía Nieves Cortés shares a series of jewellery objects that activate a relationship between humans and plants in her adopted country.
✿
Like the article? Make it a conversation by leaving a comment below.  If you believe in supporting a platform for culture-makers, consider becoming a subscriber.
Tags