As part of our Reinventing the Wheel series, Annapurna Mamidipudi introduces a new publication that questions the formalisation of craft knowledge.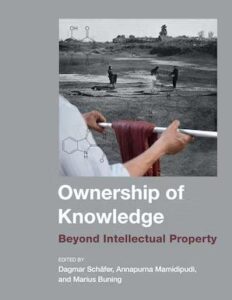 A new publication brings into question the way we develop craft knowledge. The desired path has often been to formalise this knowledge through registration, such as Intangible Cultural Heritage. But what about those who "have" the knowledge, embodied in a practice learnt over a lifetime and passed down through generations? Ownership of Knowledge brings into question the relationship between having and owning knowledge.
Join Annapurna Mamidipudi to discuss this book and its challenging implications.
Date: 24 August 2023, 12pm (India time)
✿
Like the article? Make it a conversation by leaving a comment below.  If you believe in supporting a platform for culture-makers, consider becoming a subscriber.
Tags