Atefe Mirsane ✿ A Persian pioneer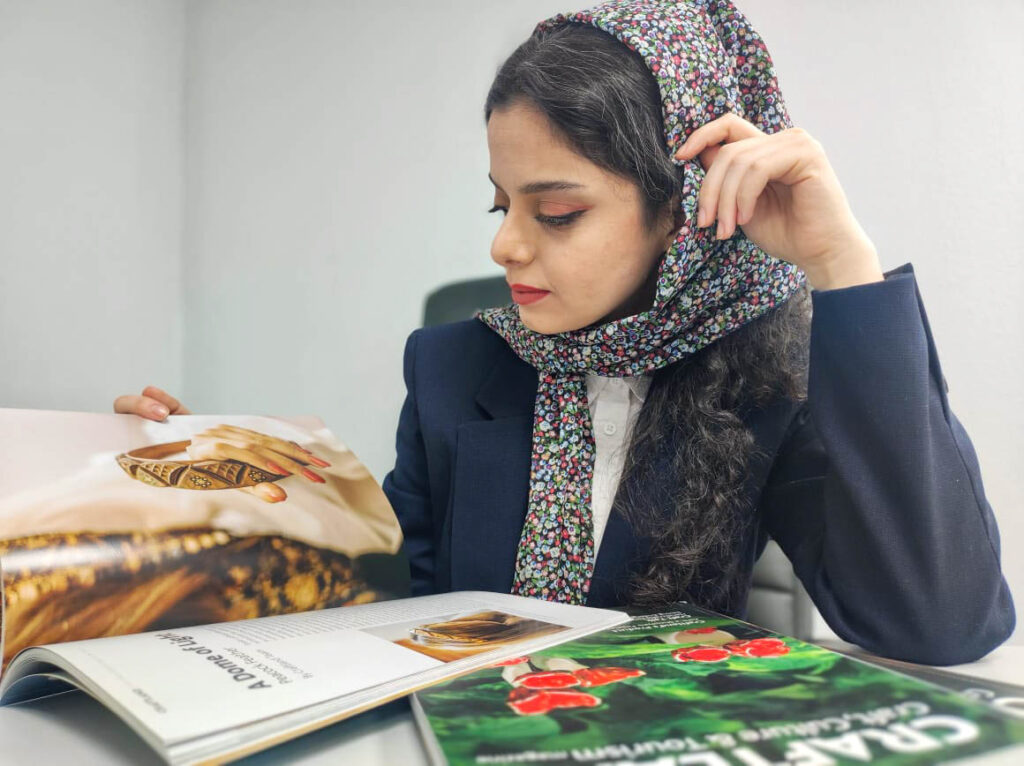 ✿
Atefe Mirsane is a talented jeweller specialising in wood. Besides her own craft, she is dedicated to building bridges for her fellow Iranians.
Atefe is currently a scholarship student at St Petersburg University of Technology and Design, where she is working on her dissertation entitled: In the field of wooden jewelry: Development of jewelry design in the traditions of Russian culture using Iranian technologies.
In 2021, she founded Craftland magazine, which aims to introduce the world to Iranian handicrafts, culture and tourism. It is a digital magazine in both English and Italian. It features stories of Iranian artisans. Ultimately, Craftland invites all readers to travel to Iran and its magazine offers special agencies and hotels for the visit.
In addition, Atefe has worked with different organizations in holding events related to applied arts, holding workshops and exhibitions, and has also been a consultant for businesses and entrepreneurs. One of her latest activities was as executive management for Iran Craft Week. Visit mscraftland.com, craftweek.ir, and follow @craftland.magazine.
✿
I believe that there are many unseen arts and unheard stories around the world that are hidden and Iran is no exception. Often in my stories, I look for artisans and entrepreneurs who have been researching deeply for many years and have designed unique works, each of which is trying to preserve the art and craft of their past from ancient Iran for the future.
✿
✿
Atefe Mirsane is an esteemed Garland perennial.