Rudee Tancharoen ✿ Grasping the ephemeral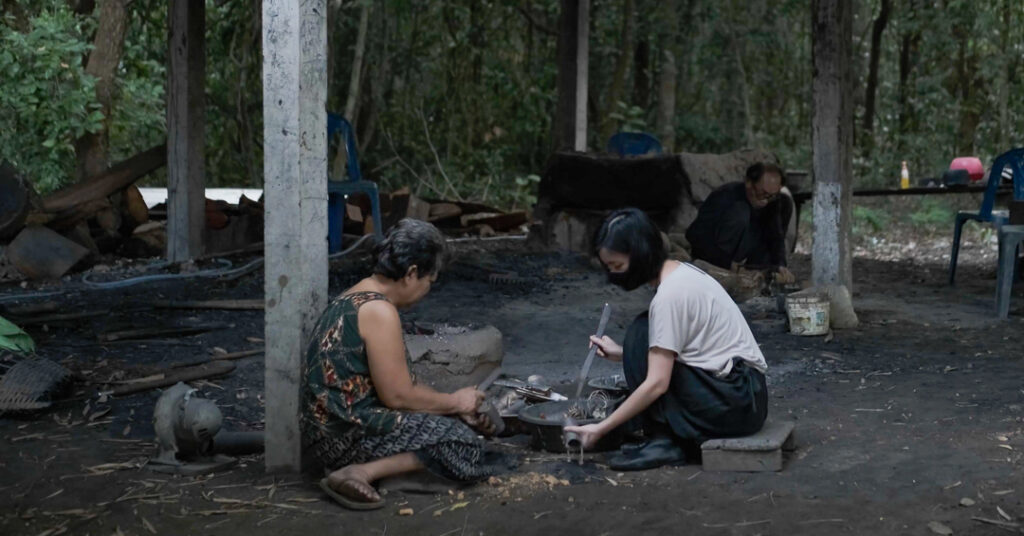 Rudee Tancharoen bridges the dualities of metal and dust, city and village. She offers us a portal into the generative culture to be found in Thailand today.
✿
"My jewellery are not made for body decoration, but are objects to carry with the body, to remind the carrier of their existence and context."
I work mostly at my atelier in Bangna, the outskirts of Bangkok. I established Atelier Rudee in 2011 with the purpose of introducing and fostering a fundamental understanding of contemporary art jewellery in Thailand. It serves as a hub where local and international artists, craftsmen, and designers come together to share their knowledge and experiences. We organize various events such as jewellery lectures, workshops, and curate projects and exhibitions encompassing art, craft, and design.
Furthermore, I dedicate a significant amount of time to PaAo, a charming village situated in the Ubon Ratchathani province within Thailand's North-Eastern region. It is there that I not only create my own pieces but also collaborate closely with the local craftsmen. Through organized excursions, I facilitate opportunities for observation and learning about the intricate craft of metal casting, aiming to build connections among craftsmen, artists, and designers. My ultimate aspiration is to contribute to the preservation of the esteemed traditional craftwork that is gradually fading away.
✿
Rudee Tancharoen lives and works in Bangkok, Thailand. She is a contemporary jeweller and a director of Atelier Rudee, an international academy of contemporary jewellery in Bangkok. Follow @rudee_tancharoen and like RudeeTancharoen.
✿