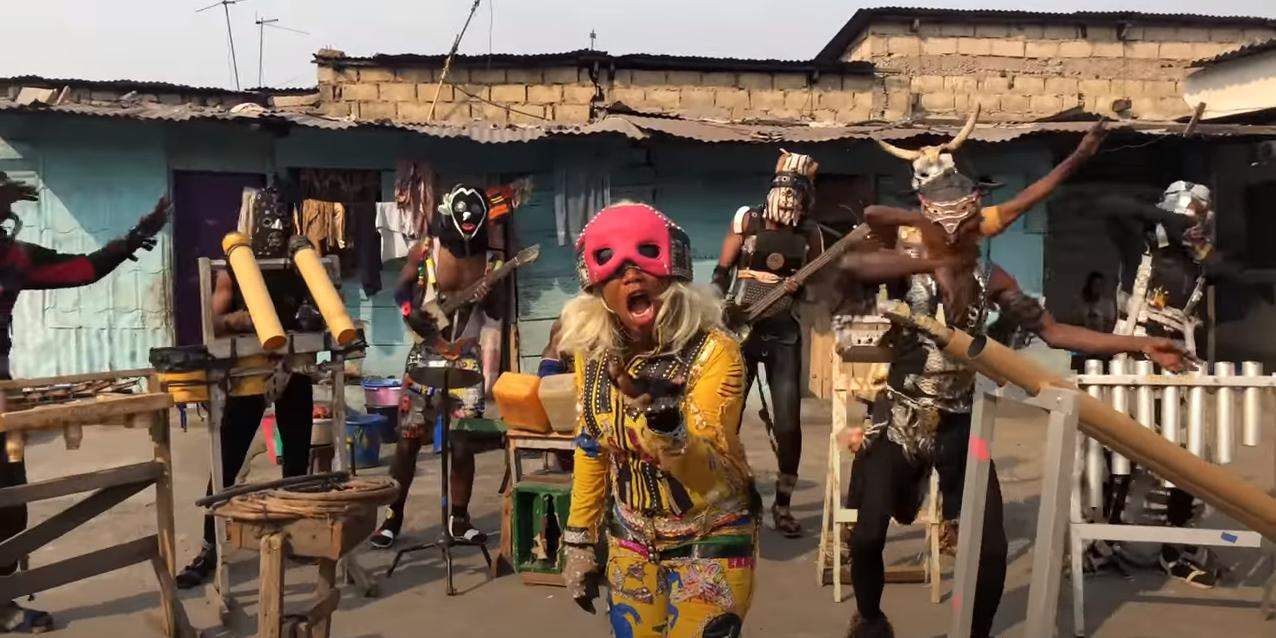 Gary Warner begins his series #africamade_n_played with a Congolese ensemble featuring the exuberant instrumentarium of Pisko Crane.
Initiated in 2003 by Pisko Crane Ewango Mabende, Fulu Muziki is a Kinshasa-based Congolese dance-noise-protest-music collective who recycle found-object waste to create unique performance instruments and elaborate stage costumes.
As the Democratic Republic of Congo (DRC) grapples with the ubiquitous problem of waste management, the self-financing Fulu Muziki collective enacts an innovative solution—and protest—through their upcycled junk instruments, and catchy energetic original songs about the issue.
Pisko Crane's design and construction of the band's unique instruments requires his continual experimentation with materials sourced from garbage, throw-outs and repair shops to develop a keen understanding of their sonic potentials. Glue, springs, string and nails complete the toolkit. They've invented a unique instrumentarium activated by the collective's well-practised musical skills that coalesce diverse unusual and unlikely sounds into a signature multi-timbre expressive coherence.
An ad-hoc guitar or guembri is fashioned from a computer casing, percussion from repurposed saucepans, lids, cans, plastic containers and boxes. A three-note xylophone of slabs of hardwood is played standing for extra energetic effect. An ingenious keyboard comprises seven wooden slats connected to spring-tensioned twirls of bent aluminium tube that strike varying lengths of metal pipe. Rhythmically slapped and poked, it produces a distinctive clink, akin to a toy piano, for a high-frequency melodic cut-through.
PVC and metal tubes are forcefully struck with rubber thongs. Rattles worn on feet and arms, a car mechanics chain winch, jumbled loops of cane—all contribute accents into the rich sonic fabric of Fulu Muziki's joyful long-form trancelike aurality. Lyrics combining the local Lingala language with French and neologisms are sung in exhortative call and response patterns.
Lead singer Lady Aïcha creates the group's fantastical hybrid superhero/zoomorphic costumes. Also a designer and artist, she ingeniously combines discards and offcuts of cotton, leather, plastics and embroidery with tins, containers, computer parts and junk. The visual references are multiple, bouncing around between traditional African power figures, sorcery, pop and consumerism, Parliament, Funkadelic and the Sun Ra Arkestra.
Lady Aïcha performs in a bright yellow jumpsuit embroidered with blue leather lizards. Pisko Crane dons a scarlet accented assemblage while the colourway of the rest of the band is blacks, earth colours, gold and metallics. Phantasmagorical head masks featuring cow horns, tassels, straps and adornments obscure identities to forge a collective image of Afro-futurist dance-music-beings delivering a get-up-and-do-something groove message to Clean Up the Earth, starting wherever you live on the planet.
---
For our umswenko issue, Gary Warner will be producing a series of posts about instrument making in Africa today, tagged #africamade_n_played. For Gary's own work in this area, see his Lamellophone. 
Author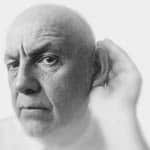 Gary Warner is an artist and art worker with a studio in Darlinghurst, Sydney and an off-grid bush retreat 50km north-west of there. In 1997 he started CDP Media, a cultural production company that has developed and delivered a wide variety of museum exhibition projects in collaboration with FRD and other designers, architects, artists and curators. His personal art practice spans various media including sound, video, drawing, installation and performance in contexts including writing, curating, collaboration, design, workshops and exhibitions. In 2016 he curated FIELDWORK: artist encounters at the Sydney College of the Arts and was commissioned by FRD to create a permanent multi-screen video installation for a new ceramics gallery at the Asian Civilisations Museum, Singapore. For more information, see garywarner.net, fieldwork.show and cdpmedia.com.au
✿
Like the article? Make it a conversation by leaving a comment below.  If you believe in supporting a platform for culture-makers, consider becoming a subscriber.
Tags