"I am making clothes now. People can wear my painting." Kelly Dixon
Working with textile design, particularly in the form of screen printing on fabric is widespread across the Top End of the Northern Territory. Major Indigenous art centres there have developed textile lines over the past few decades, for example Injalak Arts and Crafts in Oenpelli/Gunbalanya; Babbara Women's Centre in Maningrida and Merrepen Arts in Nauiyu Nambiyu (Daly River). Slowly fabric design and garment design are being taken up by Indigenous art centres across the Red Centre too, for example in 2015 Tangentyere Artists launched their screen printed designs on t-shirts, bags and hoodies and Yarrenyty Arltere Artists worked with shibori dyeing techniques and created a range of one-off pieces in 2016. In 2017, Warakurna Artists even created a website for their streetwear, which are digitally printed designs by Warakurna Artists (Ernabella Arts used to focus on batik, creating lengths of fabric with batik since the 1940s. Utopia artists followed with batik in the 1970s. However, screen printing on fabric was ). Within this wider development of experimentation and exploration of fabric designs across Indigenous art centres, Ikuntji Artists in Haasts Bluff started its artistic practice of fabric designs from 2016 onwards.
The history of Ikuntji Artists is deeply connected to printing and in particular screen printing. Printing and its various techniques were dominating in the art centre in the early 1990s when it was founded. Working with textiles and fabrics was thus not an unlikely avenue for Ikuntji Artists to explore further. Since August 2016, Ikuntji Artists have developed a range of fabric designs exploring a multitude of approaches and techniques. Through workshops with Batchelor Institute for Indigenous Tertiary Education based in Alice Springs, and workshops with Timothy Growcott (Top End Textiles) in Ikuntji/Haasts Bluff, a wide variety of artists from the art centre have been able to explore the medium of fabric design and different techniques. The group of Ikuntji artists exploring fashion design is diverse, including men and women as well as young and emerging and mid-career artists, as well as in the workshops at the art centre a greater group of older artists being involved
Overall to this stage nine workshops have taken place, with the next round of workshops at the Batchelor Institute beginning in March 2018. In these two-week workshops artists have experimented with three different techniques:
The first technique is one most commonly used across various art centres: screen printing on fabric with multiple screens. Artists participated in screen printing workshops at the Batchelor Institute in Alice Springs as well as on site at Ikuntji Artists in Haasts Bluff. In this way over twenty artists were able to develop designs within a tertiary learning environment as well as in situ at the art centre.
Screen printing is relatively easy to set up and uses transparent sheets. The artists treat the sheets as though they were canvases and paint on them with acrylic paint (In one workshop with master printmaker Basil Hall Daisy Napaltjarri created a screenprint with 30 screens, thus 30 different colours. One of the most colourful ones Basil Hall had ever printed.). Each new sheet used forms a separate layer of colour and paint, together creating the overall design. This printing technique is particularly effective in transferring the unique intricacies and textures of each artist's brush strokes. A photo exposure process is used to transfer each layer of design onto the individual screens. The final product is then printed onto fabric using textile paint. The screen printing workshops were run at the Batchelor Institute as well as at Ikuntji Artists.
The second technique that the artists explored was painting designs directly onto primed cotton canvas like a painting. In a next step, these artworks were photographed and a repeat pattern was created by the artists using different software to align the images. Finally the fabric was digitally printed off site and when it arrived at Ikuntji Artists the artists took it for their next workshop to the Batchelor Institute.
The third and most recent set of workshops focused on a very different approach: artists created master cloths of 1x1m by Shibori dyeing them first, then drawing onto them designs with textile pastels and manually creating a repeat pattern. This master cloth is then photographed by the artists. In the computer, using a software program, a certain section is picked out by the artists and a repeat pattern is created by them. This repeat pattern is finally digitally printed off site onto different types of fabric.
Not only did the artists experiment with new techniques, but also with different kinds of fabrics, out of which they create various garments. The workshop in Haasts Bluff purely focused on screen printing onto t-shirts, calico bags and lengths of fabric; creating some unique designs with often two and three screens. Expanding on a technique that most of the artists had some knowledge and skills in.
However, the workshops at the Batchelor Institute replicate a production situation: from creating a fabric design to finally seeing it on a runway. All steps in between are part of the process, including thinking about the right fabric and design for a particular garment, sewing it and getting it to the stage where it can be worn by models on a runway. The first runway experience that artists from Ikuntji Artists had was in November 2016 with part of their first collection showcased at the Summer Fashion show organised by Forkleaf. It was an opportunity for artists to be present and experience a runway situation and seeing their garments being worn. The second and major showcase of Ikuntji Artists full first collection was at the Darwin Aboriginal Art Fair 2017 event From Country to Couture. It was curated by Indigenous artist and curator Grace Lillian Lee and comprised in total eight remote Indigenous art centres and their collections.
The first collection created focused on the theme of Bush flowers and the idea of revival of the desert after the rain. Some of the designs being literal and others more abstract in their depiction and representation of the various bush flowers. During the screen printing workshops at Ikuntji Artists a variety of designs were created, from ones depicting the landscape and the changes throughout the seasons to others referring to Tjukurrpa and the stories of ancestral beings. The second collection focuses on more abstract designs and patterns, part of which will be launched at the Tjungu Festival at Yulara near Uluru in April 2018. Indigenous fabric design is an exciting avenue for Ikuntji Artists and their ongoing development of new designs shows that art centres have the capacity and strength to expand into new areas of art-making.
Acknowledgments
I would like to acknowledge all the artists who have been involved in this project of developing fabric designs at Ikuntji Artists, the lecturers at Batchelor Institute, in particular Brigida Stewart with whom Ikuntji Artists has been working since 2016, and Timothy Growcott, as well as the Darwin Aboriginal Art Fair and Claire Summers for giving Ikuntji Artists the opportunity to showcase their designs.
Author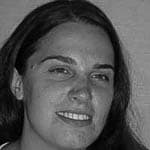 Chrischona Schmidt (PhD, Australian National University) has been manager at Ikuntji Artists since 2012. Her doctoral research focused on the role of artists in creating the Utopia art movement over the past four decades. At Ikuntji Artists, Chrischona is interested in supporting artists to be innovative and creative through experimenting with new techniques and exploring new media. Chrischona has broad knowledge of the arts industry by having worked for commercial galleries, public institutions, auction houses and as researcher at university level.
Tags