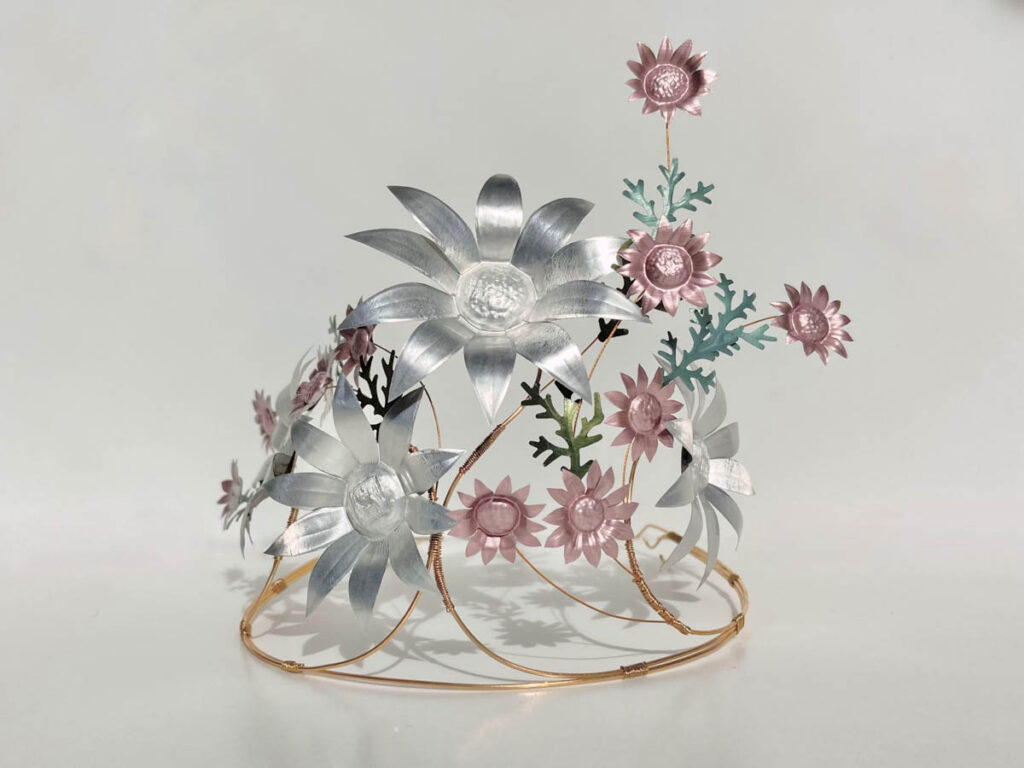 We ask Annika Karskens about the origins of her jewellery made from coffee pods.

(A message to the reader.)
---
Annika Karskens has produced a range of bridal jewellery made from discarded coffee pods. Such jewellery is normally made from precious stones and metals. We were curious to know why Annika chose to make her wedding adornments from old packaging instead.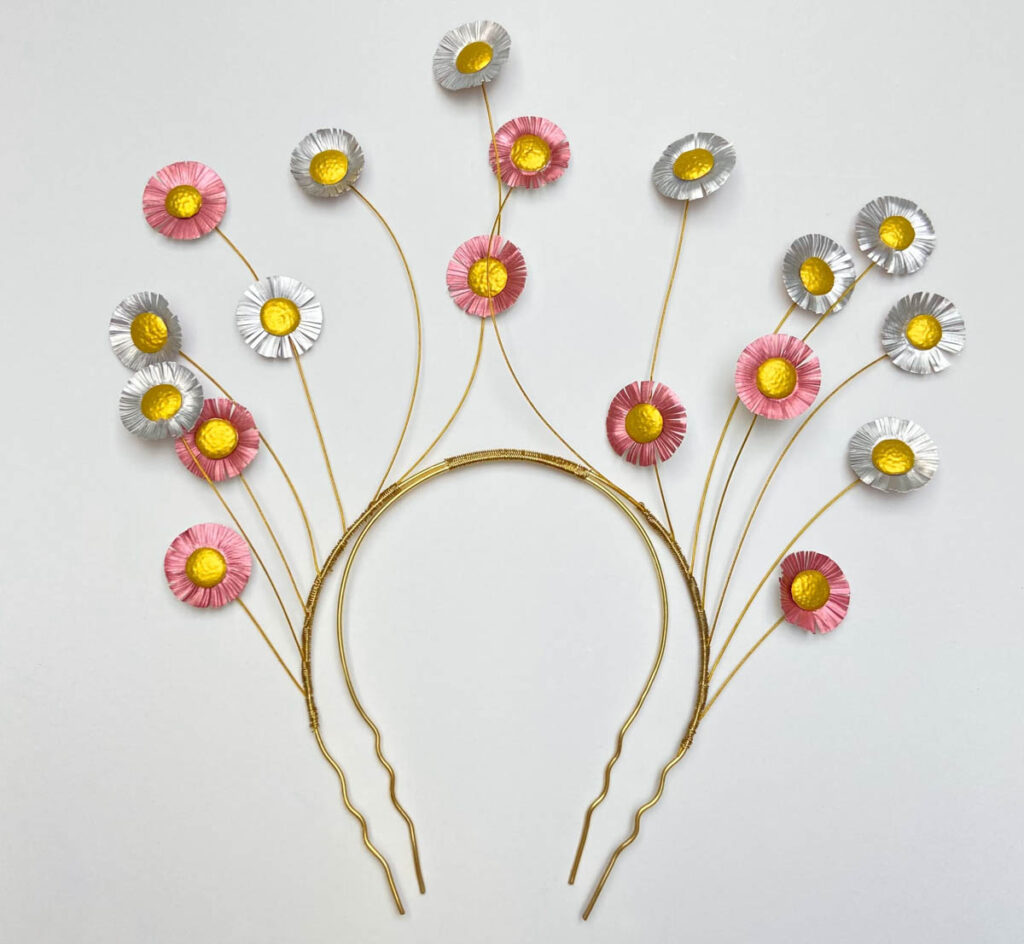 ✿ Where do you source your materials?
I source the majority of my coffee pods from recycling collection points near me. It is always a bit of a treasure hunt as I don't know which coloured pods will have been dropped off or whether the bins have been emptied by the collection companies.
It's always very exciting to discover a bag of vibrant blues, yellows and reds! I have also formed a bit of a network of friends who own Nespresso brand coffee machines. I'll get messages with photos of the colours they have for me to choose from, or a surprise bag of pods left for me at my work. I am always grateful for people's enthusiasm for my art. I often have people asking friends, neighbours, and extended family for their used coffee pods on my behalf.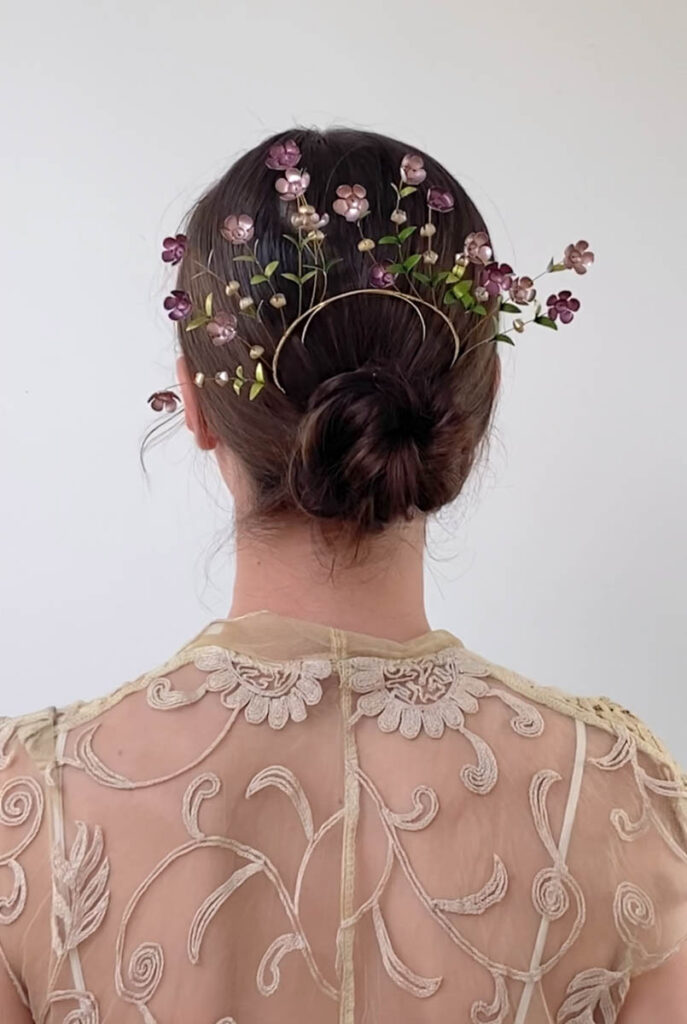 ✿ What inspired the design of the jewellery?
I have always been fascinated by butterflies and beetles, as I have grown up around my mother's cabinets of curiosities. I first started working with coffee capsules for my Year 12 Art major work, as they perfectly capture the iridescence of these insects. As I moved through my studies at UNSW ADA, I discovered the Art Nouveau movement and my interests expanded to other aspects of the natural world. I realised that the materiality of this aluminium allowed me to capture the intricate and sculptural qualities of Australian native plants.
My artworks finally evolved into jewellery as my university classes moved online during the lockdown. The Jewellery for Fashion course I enrolled in had us designing runway pieces using materials we had in the home. This new context of "the runway" as opposed to "the everyday" allowed me to explore the potential of this material, without having to worry about its fragility. As I began interning with jeweller Bridget Kennedy, she suggested a similar context of bridal jewellery. My first solo exhibition Unnatural History is a showcase of my formal and bridal jewellery designs.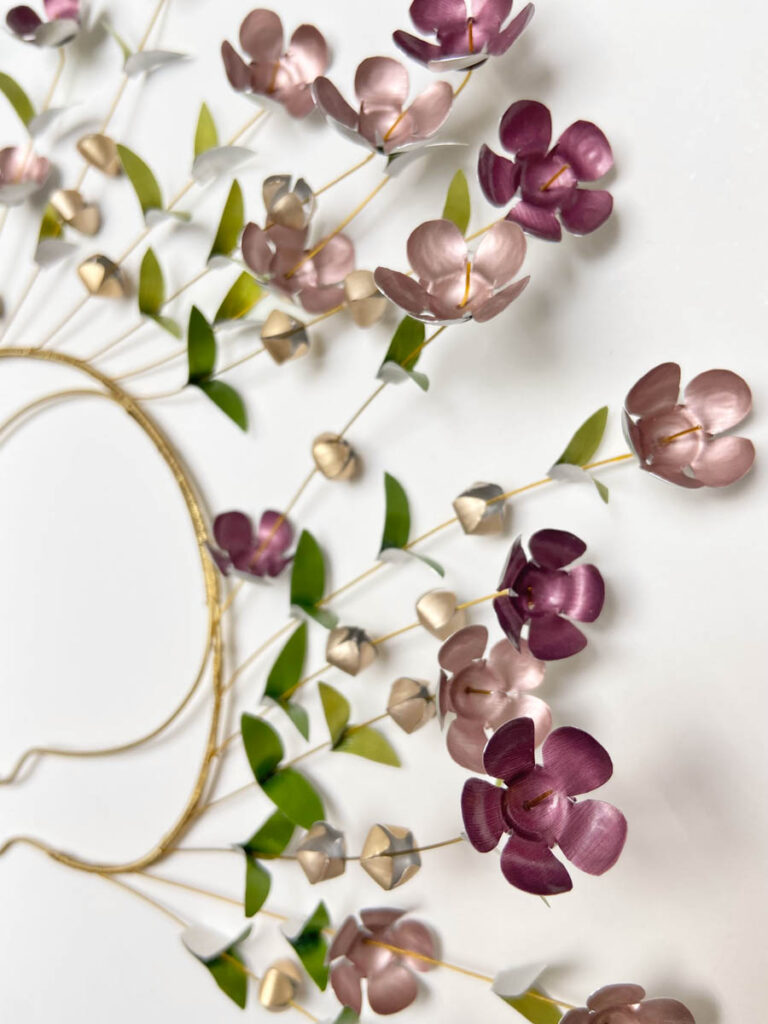 ✿ What is the most challenging aspect of their production?
Changing coffee pod designs! Since I first started working with aluminium coffee capsules in 2017, Nespresso has been adding text and patterns to their various coffee blends. While these do make for more interesting-looking pods, I have found plain pods are the best for achieving my artistic vision.
The colour I covet the most is Nespresso's original "Vivalto Lungo" which was a striking bluish-violet colour. The Vivalto pods now have a cherry blossom pattern, which is still beautiful and I have managed to apply it to some of my jewellery designs… but I treasure the little scraps of the discontinued colour I have left!
About Annika Karskens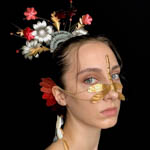 I am an emerging artist based on Gadigal Land in Sydney, Australia. I work with discarded materials, specifically aluminium coffee pods, to make sculptural art and wearables. My first solo exhibition titled Unnatural History was at Bridget Kennedy Projectspace, 2-26 November 2022. Follow @ak._design
✿
Like the article? Make it a conversation by leaving a comment below.  If you believe in supporting a platform for culture-makers, consider becoming a subscriber.
Tags