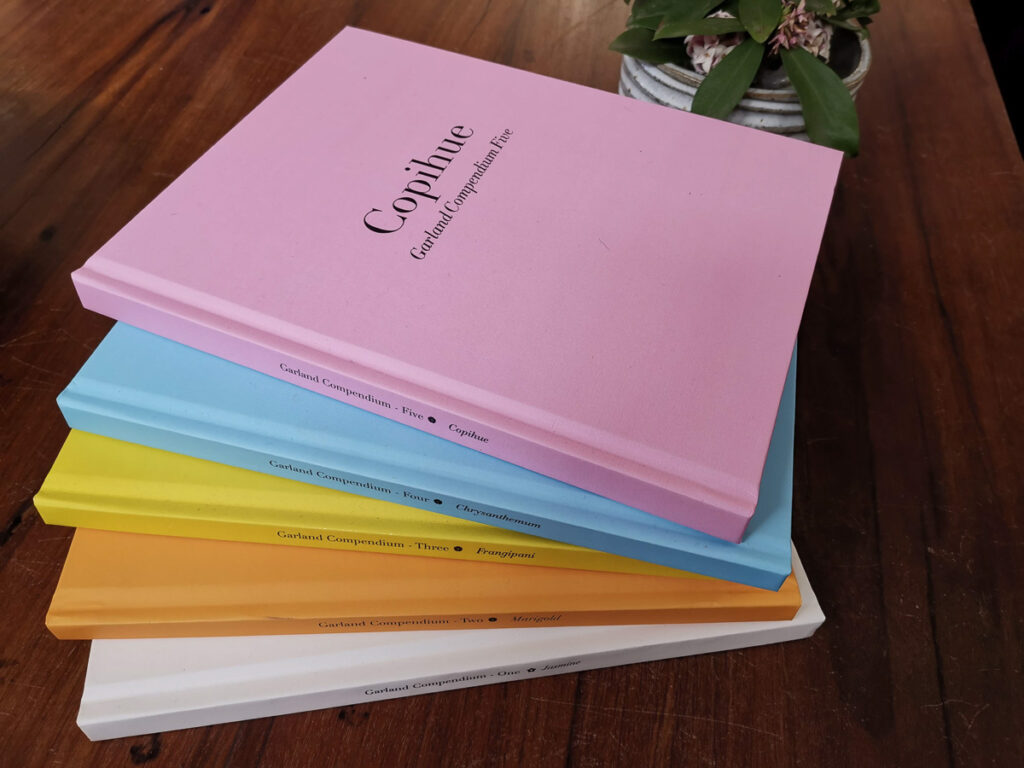 Our compendium series is now complete. Named after different flowers of the garland, these five books contain a sample of the thousand stories gathered during the first journey. They constitute an enduring testament to the contribution made by our culture-makers across the wider world.
While we plan to make sure our stories are available for many years to come, the digital format does not have the same durability of physical media. These books offer future generations a glimpse of the positive work done in the early 21st century, particularly in the revival of traditional artefacts as part of a wider craft renaissance.
If you want to plant these stories now on your shelf, you can purchase the books here. See here for more details.
✿
Like the article? Make it a conversation by leaving a comment below.  If you believe in supporting a platform for culture-makers, consider becoming a subscriber.
Tags