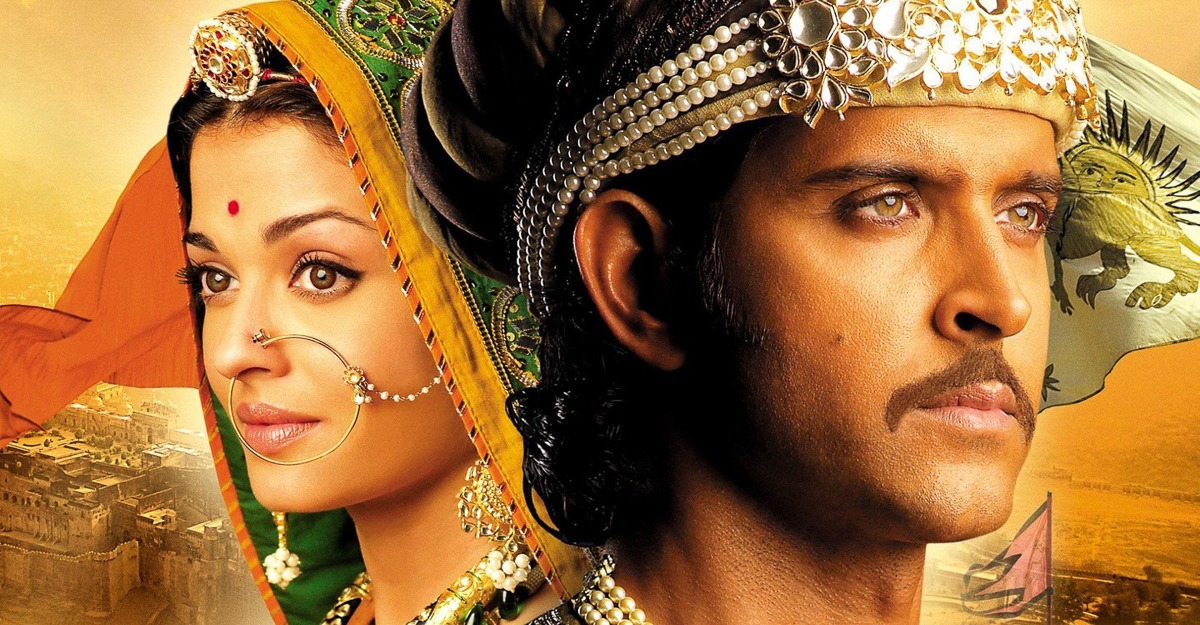 Lachlan Blain looks behind the sixteenth-century Bollywood blockbuster Jodhaa Akbar and discovers its master storyteller, the veteran costume designer Neeta Lulla.
Melbourne's weather, just recently, has begun to herald the approach of winter. This week's heavy rain, drumming dully against the glass of my bedroom window, has, somehow, made the already claustrophobic walls of my house feel even closer.
Not surprisingly, many of us are turning to streaming services like Netflix to get us through the long and uncertain period of housebound isolation ahead of us. I can't think of any film I've watched in the last few weeks that has pulled me away from the current year and its challenges more than Jodhaa Akbar, a three-and-a-half-hour romantic epic set in sixteenth-century Hindustan. The film helped to solidify director Ashutosh Gowariker's reputation as a master of the historical epic, having already gained an Oscar nomination for Lagaan (2001), a film set during the height of the British Raj in 1893. This and his 2004 film Swades are also available on Netflix.
The film centres on a political marriage between Mughal emperor Akbar and the Rajput princess Jodhaa which, against the odds, blossoms into true love. To Jodhaa's immense surprise, Akbar helps her to continue to practice her Hindu religion in his Muslim empire, and the two quickly develop a mutual admiration that becomes something much deeper.
It's hard to put into words my first impressions of the film. Jodhaa Akbar speaks the loudest when the screen is dripping with the ostentatious dress and show of the regal courts, painstakingly captured by Gowariker. It is these scenes of royal splendour that linger overwhelmingly in the mind, more as intense visual memories of fleeting items and objects than clearly-formed concepts.
Initially, I was frustrated with not being able to transform my thoughts into coherent sentences. But the film's visual language, I've come to realise, is so far removed from the written word that this gulf in translation should have been expected. More to the point, it should be celebrated. I've long been an avid reader of history, but Jodhaa Akbar, more than anything else, makes a triumphant argument against reducing history to a textbook. The thousands who worked on the film's production are all storytellers of history and deserve to be recognised as such. Neeta Lulla, the film's costume designer, is one such worthy author of history.
Neeta Lulla's brief wasn't a small one. She was tasked with designing not just Jodhaa and Akbar's costumes, but those of the entire cast – down to every last commoner on the street. The result was an eighteen-month undertaking to rival any job the veteran designer had had in her career up to that point.
The research stage for a period drama is always one of the most challenging tasks, and Jodhaa Akbar's was no exception. There was very little contemporary material available from the period, so Lulla had to rely on paintings and books from near-contemporaries of the time period. The balance between historical accuracy and current-world resonance is a problem Lulla was familiar with, having grown a reputation as a period specialist through her designs on films such as Devdas, Kisna and One Night with the King. Lulla's answer for Jodhaa Akbar was to craft a look mostly faithful to the time period but imbued at the same time with nods to the contemporary styles and standards of her day. The commercial reality of the project was not lost to Lulla: the costumes and jewellery used in the film were to be sold at its conclusion through retail chains. Yet the end result was one she felt immensely proud of. Lulla struggled to find the words to congratulate Gowariker, and only managed to find them after her second viewing of the film.
It's easy to be overcome by the ornate beauty of Lulla's designs and miss the storytelling cues codified in her costumes. Jodhaa and Akbar were from both religiously and culturally disparate worlds. Their colour schemes tell this story: Jodhaa is cast primarily in yellows, saffron and emerald greens while emperor Akbar wears gold, browns and beiges. Their contrast is striking but not fatal. Indeed, taken together, their wardrobes encompass nearly the entire spectrum of a warm colour palette. The hope and peace of their union speaks as much through their costumes as their words. Meanwhile, the dark tones of brown, black and green used for villains such as Sharifuddin Hussain warn of the destructive forces still very much alive in the empire.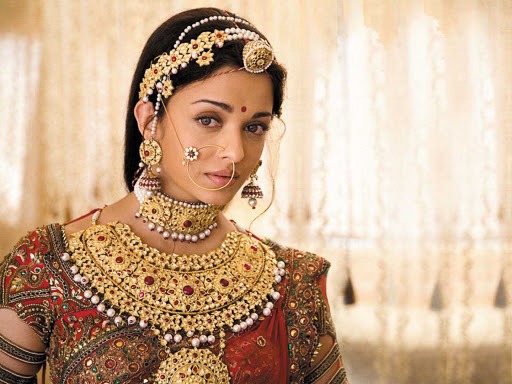 History is repeated in much of the film's textile and jewellery design. Production hubs of the sixteenth century, still thriving today, were called on again for guidance for many of the film's more intricate pieces. For instance, Akbar's armour, and pagdi – or turban – were two of the more difficult projects. Four experts from Rajasthan were called in to ensure the pagdi was set properly on his head, while the armour had to be hand-sculpted by artisans for the metal to conform to the shape of actor Hrithik Roshan's body. The film's fabrics were sourced from Delhi, Jaipur, Mumbai, and Rajasthan, and a variety of textures were called on. Zardozi, a form of embroidery with historically deep roots in the Indian subcontinent, was employed, along with the traditionally Indian kundan form of gem-setting. It's clear that the thousands who worked with these materials and methods to bring the famous love story to life, led by Lulla, deserve just as much credit as any of the film's A-list cast of Bollywood celebrities.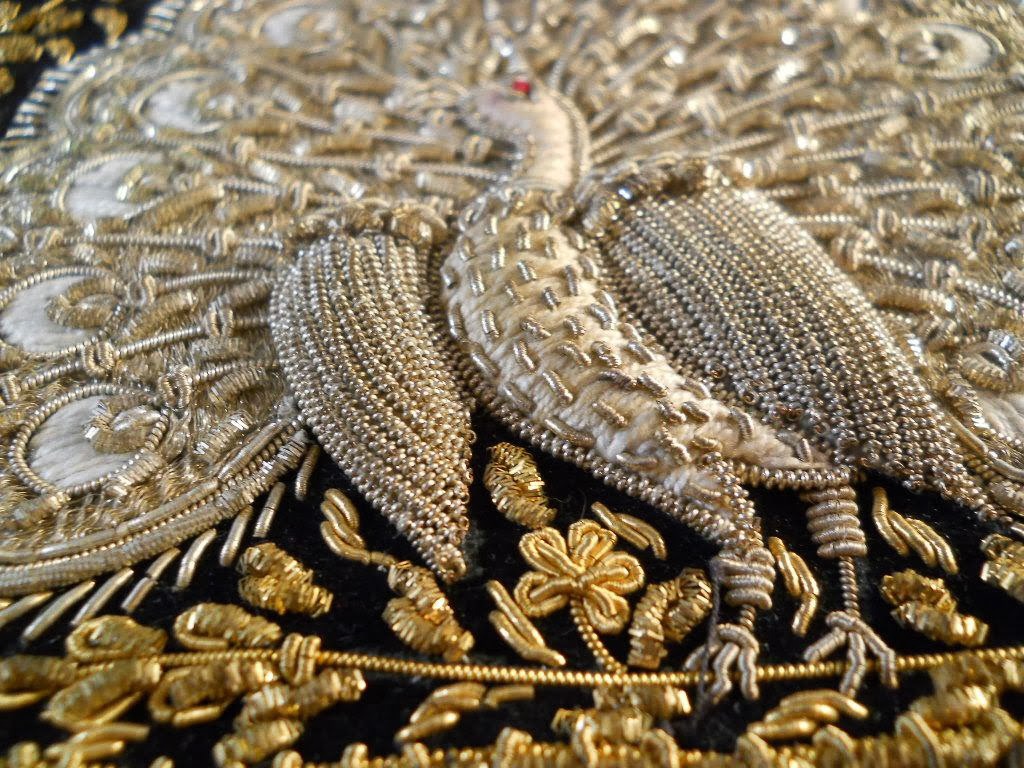 A thirty-year veteran of the film and fashion industry, Lulla's brand today is built around bridal couture. Her website casts her goal as "reinventing the Indian bridal ensemble for our contemporary bride while keeping intact the essence of our rich tradition". Each thread, she writes, represents hope, infinite dreams and romance.
The impact of Lulla's designs for Jodha Akbar can still be seen today, as countless Indian brides and grooms continue to don costumes and jewellery inspired by her bridal designs for the two lovers' ornate union. The power to stimulate traditional design industries is an enduring if often overlooked legacy of films such as Jodhaa Akbar. A more recent example is the Marvel blockbuster Black Panther, where costume designer Ruth E. Carter earned an Oscar nomination for her delicate blending of African tradition with comic-book lore. The impact on the African clothing industry has been overwhelming.
Many question the historical legitimacy of Jodhaa Akbar; most notably, Akbar's hundreds of other wives are largely erased from the film. For some history purists, this might make the film near unwatchable. For others, when telling stories, the imagination deserves to reign supreme. Jodhaa Akbar, a story of hope and union, colour and high fashion, has perhaps never been more needed than today.
✿
Like the article? Make it a conversation by leaving a comment below.  If you believe in supporting a platform for culture-makers, consider becoming a subscriber.
Tags