Our October laurel, Ukrainian-born illustrator Sveta Dorosheva, captures the collision of traditional and modern worlds in Shanghai.
This illustration is one of a series of brush drawings made with Chinese ink on rice paper made during a residency at Shanghai's Swatch Art Peace Hotel. The juxtapositions in her work reflect the jarring quality of life in the city:
"Shanghai is all about extreme contrast. Ancient history in hypermodern settings, mythical creatures under mundane laundry, glamorous shopping malls and nondescript but crazy underground clubs. You don't know what to expect and what you might see next."
Sveta's own story is a life of intense imagination:
"I grew up in an industrial city Zaporozhye in Ukraine (at that time – part of the USSR). I was born into a family that was rather far from artistic life. We did have one art book of antique sculpture at home. I discovered it in the debris of the cupboard, when I was about four, and brooded over it for hours. I was in love with Apollo. I was sure that he was the most beautiful creature I would ever see in a lifetime (he wasn't)." more
Sveta's work seeks to reflect the mystery in life's ordinariness:
"Life largely consists of routine rather than peak emotions, actions and events. Things we do every day are more important than things we do once in a lifetime. So, I am giving them special attention and find beauty therein."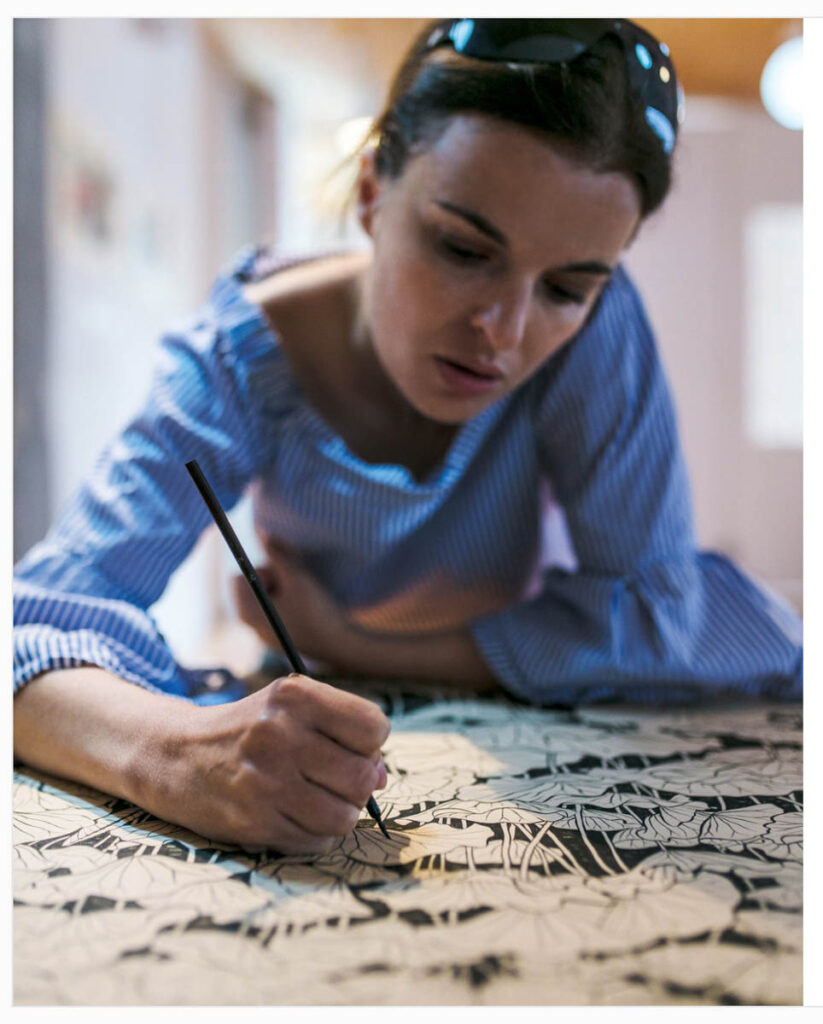 These days, Sveta enjoys working in the peaceful surroundings of a bomb shelter:
"I live in Israel and generally work at home, in a small room that is actually a bomb shelter. Here relatively recent houses have apartments with 'safe proof' rooms, which are basically shelters in-house. I use that room as a cabinet and a studio. It gets pretty busy once a year or so, when things get tense and the room has to serve its initial purpose and we have to cram three kids to sleep in there… But other than that  – it's a peaceful place for my work."
Quotes from Neocha. Visit www.svetadorosheva.com, follow @sveta_illustrations
✿
Like the article? Make it a conversation by leaving a comment below.  If you believe in supporting a platform for culture-makers, consider becoming a subscriber.
Tags