Our January laurel goes to a Chilean workshop that makes objects for daily life inspired by earth and forest.
Born from the inspiration of our forests in Pichilemu, we created this set of three utilitarians: strainer, spoon and juicer. These are the three actions that appear daily in our kitchen. It's our attempt to make objects that can deliver aesthetics, nobility and utility at the same time. It is a simple process of collecting wood and building ceramic pieces.
Taller Grulla (our history)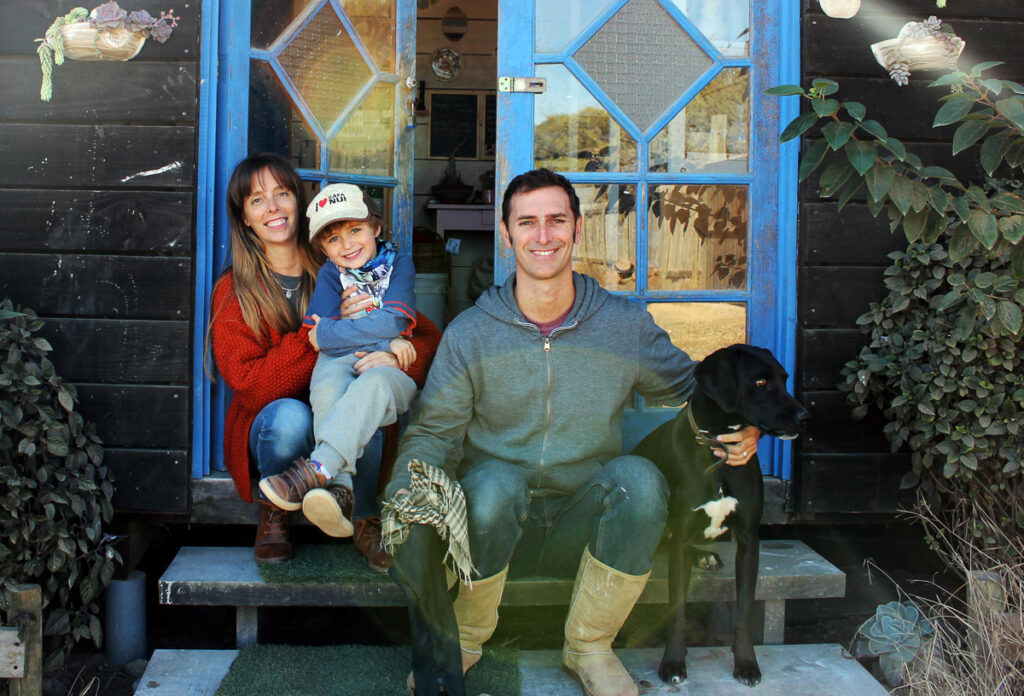 We are Pia and Horacio, Industrial Designer and Civil Engineer. We live in Pichilemu since 2012. We arrived here in search of peace, harmony and a more peaceful life. I (Pia) began to study ceramics in Santiago (Chile) in 2010. Inspired by this skill, we began to delve into the different techniques that existed to build many kinds of objects: utilitarian, decorative, enamel making, etc.
In 2016, we began to teach, spreading this beautiful skill to the many people who embraced the challenge. As well, we produced a series of orders to important restaurants in the area, foreign orders, etc. This is how our new venture grew by leaps and bounds, which allowed me (Pia) to dedicate 100% to ceramics.
We acquired our ovens, gas and electric, which has been opening up a world of results in ceramic finishes, a beautiful and artistic path that we continue exploring day after day. For us there is a constant search, both in the technique and in the design. We care a lot about the aesthetics in the objects, to be able to create innovative and contemporary forms. Inspired between the forest and the sea we live in, new forms are born in our ceramics, creating products in clean, conscious ways that contribute to sustainability, ecology, health and well-being.
Pichilemu is a Chilean coastal town about 200k south of Santiago. You can visit tallergrulla.cl or follow @tallergulla.
✿
Like the article? Make it a conversation by leaving a comment below.  If you believe in supporting a platform for culture-makers, consider becoming a subscriber.
Tags