The traditional Japanese wood carving craft of netsuke continues to evolve.
Netsuke are small carvings that were used as toggles to hold various items in place on obi sash worn with the kimono. Created when kimono culture flourished during the Edo period (1603-1868), netsuke began as functional pieces to prevent suspended containers from falling to the ground has evolved into small but highly creative carvings.
The Contemporary Wood-Carved Netsuke exhibition showcases contemporary netsuke carved of wood by living netsuke carvers in Japan, plus netsuke created by contemporary artists such as Izumi Kato. It also includes wooden netsuke that visitors may touch. Through this exhibition, visitors can appreciate the sophisticated skills and playful minds behind contemporary netsuke as well as its formal beauty and contemporaneity.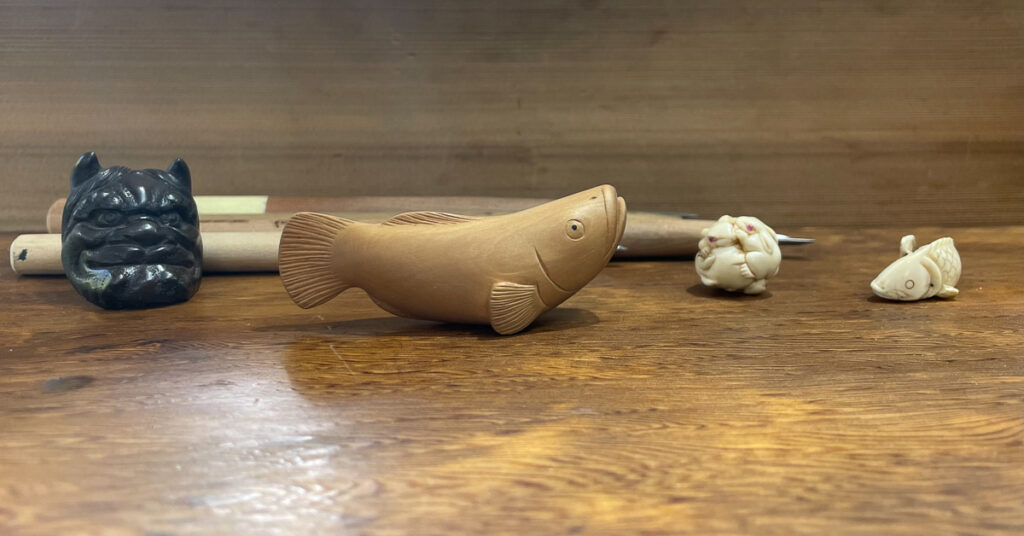 The program will also feature local carver Hape Kiddle.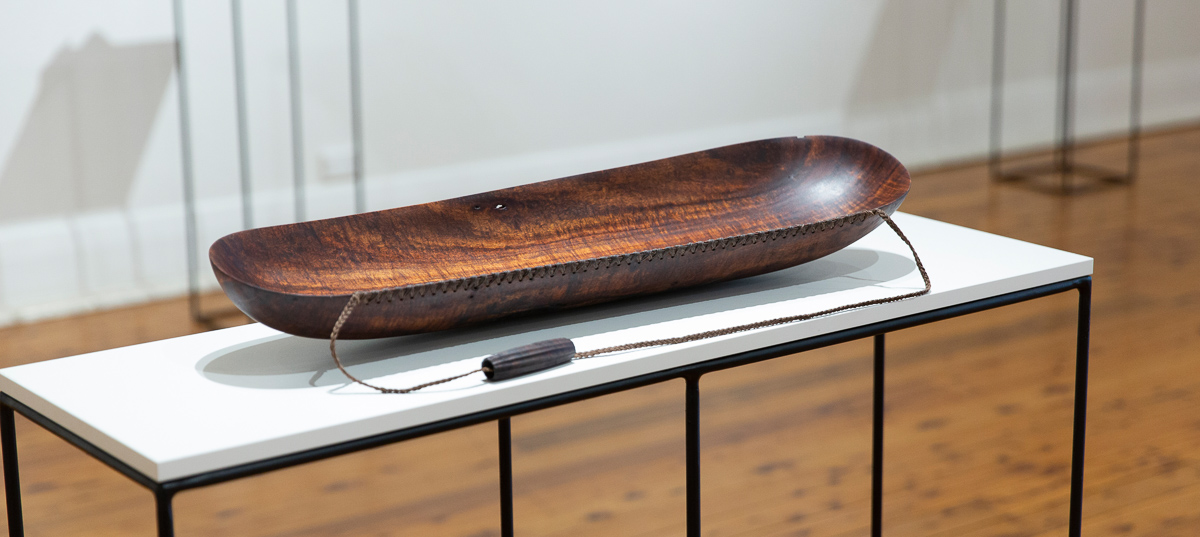 A custodian object from the Murrumbidgee
For Hape Kiddle, the coolamon he carved from Cooba wood is a conversation with the earth that we are custodians of.
Contemporary Wood-Carved Netsuke is at The Japan Foundation Gallery in Sydney June 4 – 26, 2021,
✿
Like the article? Make it a conversation by leaving a comment below.  If you believe in supporting a platform for culture-makers, consider becoming a subscriber.
Tags