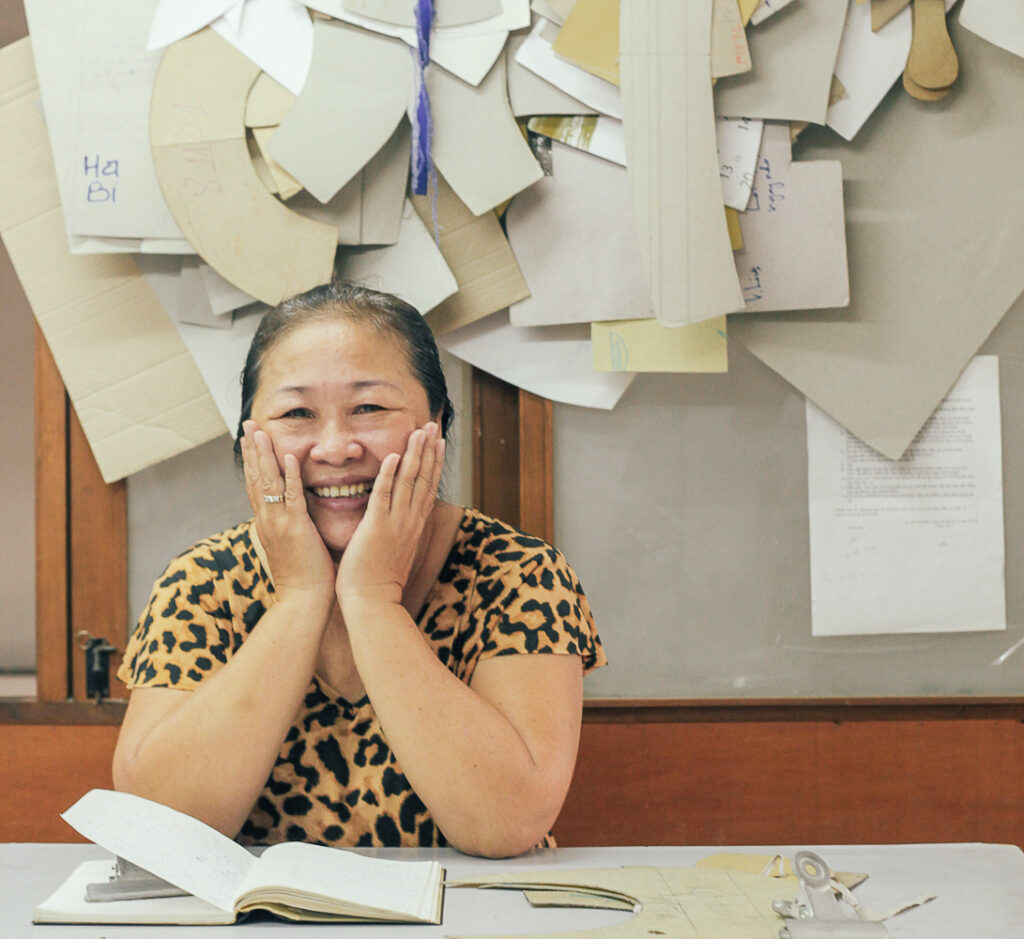 Vy Tran reveals one of the local faces behind the Vietnamese base of Leinné, which produces hand-crafted hats and bags for a global market.
Artisanal is considered important for luxury fashion. There has been a shift in artisanal manufacturing from Europe to Asia, and China remains a top destination. Yet, Southeast Asia, the fastest-growing apparel hub in the world, is rising as a potential manufacturer. And in the region, Vietnam, where fine traditional crafts are embedded in its culture, proves itself to be a wonderful centre for beautiful craftsmanship.
Leinné came as a new breath for the Vietnamese artisanal industry. The Paris-born brand produced in Vietnam identifies itself as an eco-luxury brand with craftsmanship as a core value. "Leinné" is the combination of the English word "leisure" and the French word "inné", a passion for living, a desire to see the world with courage, passion and intuitiveness.
At Leinné, you can find thoughtfully hand-crafted hats and bags, made by craftspersons with no less than 20 years of experience. They use eco-friendly materials that come from supply chains that they know and understand. Raffia, a type of yarn from Madagascar, has been used as the main materials for signature hats and bags lines thanks to its outstanding characteristics: non-damp, anti-UV, durable, and easily dissolves into soil when not used anymore. Under the hands of experienced craftspersons, these raw materials will be manipulated to be unique artworks that gratify the senses.
Raffia has been used as the main material for signature hats and bags lines. This is the high-grade natural palm fibre from the remote Madagascar land in Africa with precious properties: non-damp, anti-UV, durable; you can easily discern bland smells of raffia in every touch. With the respect for traditional craftsmanship, Leinné seeks the finest fabrics from craft villages all over Vietnam. Organic silk, hand-woven linen, and cotton fabrics are selected and coloured from selective ingredients and vegetable dyes, creating original and rustic beauty that no chemicals can bring. The brand usually organises meaningful campaigns to raise awareness in the environment, such as Refinity by Leinné. In this campaign, old clothing items are collected and turned into cool everyday objects like headbands, lunch bags, coffee cup carriers and other endless possibilities.
Leinné takes action to promote a sustainable lifestyle. From the first physical space to interact with customers located in an ancient French building in District 1, HCMC, the only apartment renovated with its rare authentic structure, Leinné has extended to sales channels in France, Hongkong, Thailand and continues to be stocked in the most beautiful and selective boutiques in the world. Recently, Leinné proudly announced its collaboration with Ka-pok, a retailer from Hong Kong. This collaboration of Leinné marks the first step in the journey of bringing Vietnamese craft design out to the international market as well as affirms that Leinné products meet the quality and sustainability standards, which are significant selection criteria of the fastidious modern store that stocks on-demand brands like Maison Kitsuné, A.P.C. and Common Projects.
Leinné's artisanal designs require meticulousness and patience. The success of the product mostly comes from skilled craftspersons. They have been with us since day one and are an indispensable part of our mission towards sustainability. We work together to create designs that are both beautiful and made to last.
Ms Kieu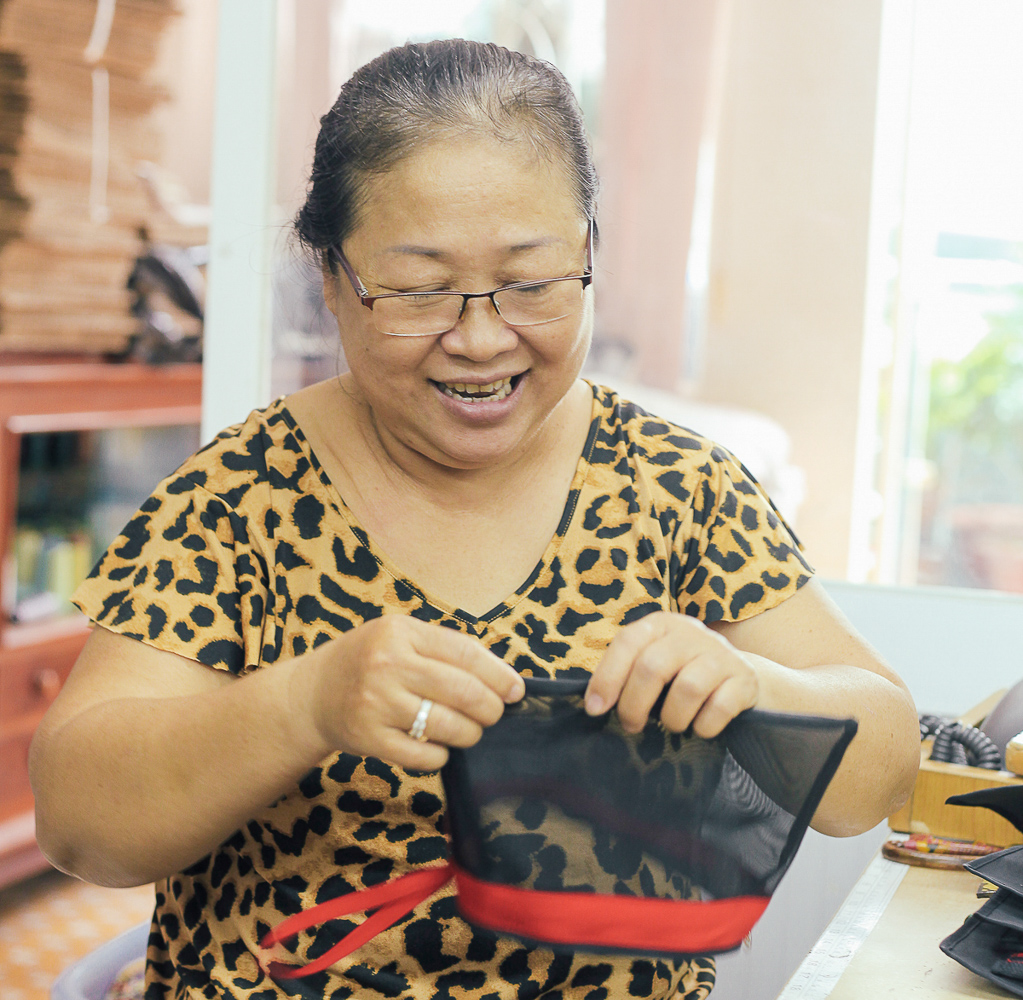 Ms Kieu is one of the most experienced craftspersons at Leinné, with over 20 years of contribution. She has joined us on the first day and is currently in charge of directing the operations of the atelier. She treats everyone with smiles and pours all of her heart into what she does. Her skills, experience and kindness make her beloved by everyone.
Ms KiềuHuong is a representative of the younger generation. She is responsible for manual steps like sewing and weaving, as she loves crafting beautiful things with care. Huong says she really enjoys the process of creating a new design or renewing old ones. Sharing the same values with Leinné, she works to make not only beautiful designs but also personal experiences that gratifying senses.
We believe that the product carries the emotional and cultural qualities of the brand and the people who make it, and we are happy to have our hardworking, thoughtful craftspersons. It's important to provide them with a good working environment. We are happy to have each other on the journey to tell the stories of Vietnamese traditional craftsmanship.
About Vy Tran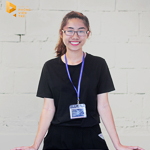 Vy Tran, born and raised in Ho Chi Minh City, Vietnam. I'm a writing enthusiast with a passion for sustainability, eco-lifestyle and things that are meaningful and aesthetic. With enthusiasm in writing and communications, I have worked as a content editor, freelance writer, PR account, and still pursuing a writing career. I believe everyone has a story to tell, and writing unveils the beauty hidden inside people and life. Visit leinne.com
✿
Like the article? Make it a conversation by leaving a comment below.  If you believe in supporting a platform for culture-makers, consider becoming a subscriber.
Tags