MINGEI-in search of the folk crafts in Japan is a travel memo book on video accomplished by Silvia Sasaoka under the Fellowship Program of Japan Foundation.  This short documentary has been edited 15 years after this research trip on the expressions of folk craft makers. During a long road travel, from North to the southern islands, interviewing kimono weavers, printers, ceramics, lacquer craftspersons, artists, designers and other professionals. This film was directed and edited by Rica Saito that is a tribute to the work of the craftsmanship.
When I was 40 years old, I wanted to know Japan, the land of my ancestors. By the time I planned this trip, I had a dream to immerse myself in an ancient Japan.
My family migrated to Brazil in 1932, but they were soon westernised. However, I have always been intrigued by the delicacy of Japanese homes, their beauty of apparent simplicity. As an adult, I lived in a Japanese community in the countryside of São Paulo State. This led to my interest in Japanese handicrafts.
I wanted to know the traditional knowledge of the common people. In 2001, I was selected through a grant as a fellow by the Japan Foundation and the following year I travelled to the four main islands of Japan. Over two months, I visited workshops, galleries, and museums. I met with craftspersons and documented the close relationship between the craft production and daily life of different communities.
During my preparation, I found the book The Unknown Craftsman by Soetsu Yanagi, critic and art collector. Yanagi was one of the main responsible for introducing the Folk Japanese crafts to the Western world. This reading made me realize the profound connections between traditional Japanese folk crafts and my work with Brazilian folk crafts.
In Brazil, more and more artisans find difficulties to produce and sell. Either because there is more supply of industrial production, globalised market or because they work ever more distant from their traditional roots.
Had Japan gone through these difficulties? How did Japanese craft culture survive industrialisation, capitalism, and face the contradictions of the contemporary world?
The trip I took to the four islands of Japan was conceived together with my project advisor Ryuta Imafuku. Based on the trips that Yanagi made all over Japan as an art collector. During these trips, Yanagi identified some handicrafts that were at risk of extinction. It was the production of utilitarian and popular objects which were not yet known as crafts. With the purpose of valuing the unknown craftspersons work that was meant for their own use, he idealized the term Mingei.
Mingei in Japanese is a result of a contraction of two words: minshu (people) + kogei (craft) = MINGEI: a handicraft made by the people and for the people.
This was the motto of my adventure. It was the last picture taken by my family in Hokkaido before boarding on the ship to Brazil. This film was shot 70 years later on the same island Hokkaido as the home of the Ainu people, known as Japanese indigenous people with the modernization of Japan. Some of these Ainu survived exhibiting their craft skills to tourists in front of the craft stores. Nowadays, many of them live and work in cities, as did Shigeo Toyokawa, who invited us to enter his Ainu workshop, his cosmos.
Toyokawa told me that nowadays it is very difficult for the Ainu to survive exclusively on crafts and that most of the wood carvings found in stores are reproduced by machines.
The souvenirs made from wood represents Ainu symbols reinterpreted by several craftspersons in a different period. In some places, the word mingei became synonymous with these souvenirs. Paradoxically, many of the objects sold as Japanese handmade souvenirs have been produced in China.
From Hokkaido, I went to Honshu, the main island of Japan. We visited Mino city where its water is ideal for the production of washi paper. There, we met the Sawamura couple known as a Cultural Heritage of Japan. The Sawamura couple makes a living by receiving tourists, teaching art schools apprentices and selling washi paper products used in the Japanese tradition.
On that occasion, a young woman and art apprentice was receiving the knowledge of the art of making washi since none of their children wanted to follow the tradition. The excellence of this couple's work fascinated me, but it was clear that it was a luxury product. Although these papers meant to be a utilitarian product, it did not fit in the Mingei concept.
I still expected to find elements of anonymity and for daily use that I sought. Then we went to Kyoto, the ancient capital of Imperial Japan. There, maintaining tradition is a constant challenge. How to make it something meaningful to the younger generation?
At Kiyomizu-Dera, a group of designers and artisans were looking for a way to appreciate the techniques and traditional Japanese patterns and transforming their use. We visited his yuzen atelier, a technique for stamping kimonos textiles. The word "yuzen" comes from Yuzensai a historical craftsman who copied the figures of kimonos by using a kind of stencil, the artisans reproduce ancient patterns. After you printed the drawings, the background is dyed in different colours.
On the island of Amami, we could meet a village of fishermen where the traditional way of life still persists. Among other traditional practices, the Amami artisans use Tsumugi weaving, an extremely laborious technique, which involves several steps of natural dyeing. The yarns and fabrics of silk are dyed in several steps with natural pigments that react when immersed in the mud.
In the far south of the country, there is the archipelago of Okinawa. There, I met a subtropical Japan, with the temperature reaching as high as 40 degrees and whose vegetation reminded me of the Atlantic rainforest. Due to Okinawa strategic position-between Japan, China, Korea, Indonesia, and Polynesia, it is very rich in cultural diversity but also for many centuries Okinawa has suffered from the dispute of its territory by different countries. Street protests are frequent against the US military bases installed there.
In addition to more traditional production, the weaver and textile designer Michiko Ikehara collaborates with foreign designers, circulating in the fashion industry.
In the same way, I found other associations in which a traditional mode of production coexists with a contemporary one. Each atelier has its strategy; some do a partnership with designers, while others receive tourists. On the island of Iriomote, also in Okinawa, I met Emy Kayo, a ceramist researcher from the main island who was experimenting different ways of burning with a very rare ceramic technique panariaki, which means an open-air burning of ceramics, also known as "primitive burning".  By the end of the interview, she told me that this technique was also in the village of Yomitan-Son. There I met the artist Jissei Omine, who also practices panariaki among other techniques of ceramics. The beauty in Omine's works is precisely in the imperfection of its forms. The primitive process of burning generates unique brands, the result from a direct dialogue between the anonymous craftspersons of many places from China to Mexico.
I wanted to meet, like him, that anonymous craftsperson whose ceramic tradition is maintained in his daily life only for his own use. At last, I got to know Mrs. Yoshimine a legitimate Mingei artisan. Yoshimine cultivates the ramie plant, which she extracts a resistant fibre. She also explained to me the banana tree fibre technique process.  A technique called bashofu.
She learned to weave kasuri and bashofu with her mother. And now she makes kimonos for her grandchildren. This way, the tradition survives.
Throughout my journey in search of Japanese folk crafts, what touched me the most was the strength of the living community. In which the traditions don't have to be promoted but just practised. It makes me realize that maybe the greatest proof of the refinement of a culture, other than the excellence of production of objects, is people's ability to grow old healthy and full of joy.  
It's been 16 years since I first went to Japan. What moves me in Japanese craftsmanship is the ethical attitude of craftspersons in their way of making handicrafts. Reverence to nature is, therefore, a feeling of gratitude for the raw material it offers. Commitment to the job delivered to the pleasure of doing the right thing is that it guides all the stages of execution, from the acquisition of the material, preparation of the tools to the steps that lead to the manufacturing point of perfect finishing. With this film about the Mingei spirit, I wanted to bring a reference to these anonymous craftspersons who strive in daily work where the end is not only the economic one because their greatest value lies in improving culture and society.
Author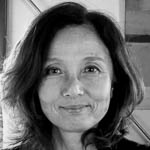 Silvia Sasaoka of Japanese descendent was born in São Paulo, Brazil, experienced in strategy development for craft community-oriented projects. She researches bamboo crafts makers work process in her doctoral design course at State University of São Paulo- UNESP  and works as a consultant in a social Design Project Development for Indigenous Community Ofaye. Silvia researches traditional Japanese craft production and its role in the contemporary design scenery. She is also a project director and co-founder of Instituto Botucatu organization.
✿
Like the article? Make it a conversation by leaving a comment below.  If you believe in supporting a platform for culture-makers, consider becoming a subscriber.
Tags