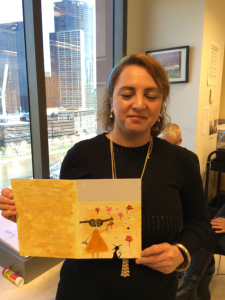 I'm Roya from Shiraz, Iran
I came to Australia 3 years ago by boat. Eight years ago I converted from being a Muslim to Christian it created a problem for me in Iran as it is not allowed by law.
I started painting 2 years ago in Melbourne. I love to paint. I paint because it makes me happy and it makes me feel relaxed.
The MAFA workshop is very good and my 11 years old daughter Tara Beik and I enjoy meeting the other artists.
✿
We're very grateful to our subscribers for supporting this platform.
If you haven't already, please consider subscribing to join the circle and share the inspiration.
---

Tags