The words, "weaving a koha", offers this wonderful basis for expressing and sharing some thoughts about my practice as a fibre weaver artist, indigenous to Aotearoa.
Koha ("ko" – "it is", and "ha", "breath"). Koha – it is breath!
In its simplicity of meaning, commonly defined to as being a gift, an offering, a contribution or donation, koha is one of many indigenous words of Aotearoa that cannot easily be translated into English without it losing its true essence, rather, in order to gain true understanding of the word's deeper meaning is to experience it.
Within my weaving practice I continue to experience koha, particularly with the fibre types used for weaving, such as harakeke (NZ flax), and various other plant material that come from this land, my tūrangawaewae.
Like anything else valued or considered important, harakeke has a whakapapa (geneology).
In the words to follow (in form of a karakia), the origins, or whakapapa of the harakeke is affirmed in this way:
Whakarongo, whakarongo! Listen!
Whakarongo ki ngā kupu Open your hearts and minds
Whakarongo ki ngā kupu o Tāne rāua ko Pakotī To the thoughts and words of Tane and Pakotī
Ngā kupu o Tāne rāua ko Pakotī Thoughts and words
I tohungia nei te tohu o te Toiora. Signifying the source of physical and spiritual well being
Kapohia, kapohia Take them,Kākahutia ki runga i a koe As your life giving garment
Māhou e hoatu ki te ao nei For you to share in days to come, With family, friends and others
Haumie! Hui e! Taiki e!
(Kerehi Waiariki Grace, 1998).
Importantly, in addition to acknowledging the parents of harakeke, the essence of the words seek permission from them for what is to be taken, and also grants the assurance to the harakeke whakapapa. This is the breath, and tikanga (rules or correct ways) are essentially carried out to provide the care for the breath; it assures koha.
This whakatauki, or proverbial saying, provides an understanding for tikanga in relation to the care and sustainability of the harakeke plant, when someone, such as the weaver, is taking from it.
Huitia te rito o te harakeke
Kei whea te komako e ko?
If you destroy the flax plant,
From where will the bellbird sing?
There is a "tika" correct way to source the harakeke to ensure its continued, un-interrupted growth. It's only the outer leaves of the plant that are allowed to be cut, for example, leaving the middle three: the rito (baby), and the awhirito (parents), either side. These are not permitted to be cut. There are of course other rules to guide the cutting and preparing of harakeke.
The whakatauki encompasses all such things that require human input to ensure good conservation practices are withheld.
"It is a plea for conservation" (Kerehi Waiariki Grace, 2003).
Here-on-in tikanga practices are applied to the harakeke, from its preparation stages through to the actual weaving, and although ways or methods of doing this may vary from weaver to weaver, it is the "good intent" that is important.
Aroha, another word that cannot be too easily translated into a few simple English words, is interconnected with the tikanga and "good intent" spoken of. "Aro", to mean, give focus, or attention to, and "ha" to mean "breath". So aroha—"give focus of breath". It is nurtured and is also reciprocated.
I take these words from the karakia:
Kapohia, kapohia,
Kākahutia ki runga i a koe
Māhou e hoatu ki te ao nei,
to guide my practice, preparing the harakeke well (in a "tika" way) in order to produce something beautiful that I will be happy with, and feel satisfied, reciprocation is followed through. Rather, it is not my intention to waste the materials by leaving them to dry up and be un-useable, or having a lazy approach by applying poor methods and then expect I will get good results?
These final words of the karakia—"to share with family friends and others"—is where the notion of aroha is carried through, firstly by completing the woven object and then by passing on (the koha) for others to then "give focus to the breath". Again, reciprocation is part of the aroha that is expressed, whether it be through the actual receivership, or through seeing, looking, touching, holding, speaking (to it and about it), enjoying and looking after it.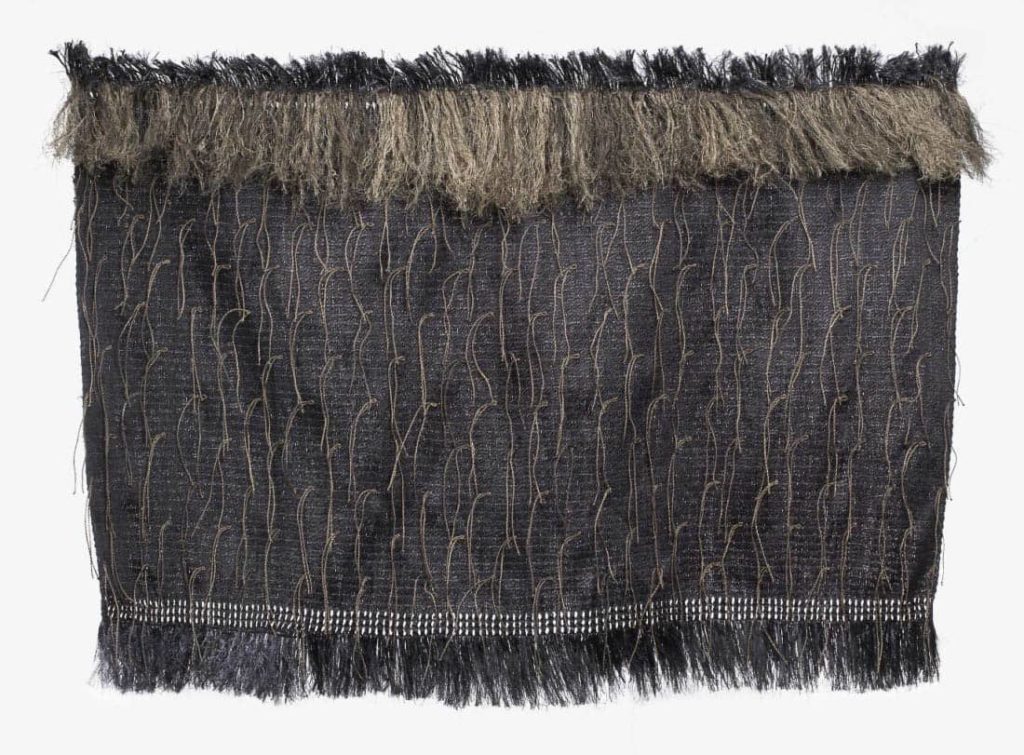 A cloak I've woven from muka (flax fibre) takes the name "Tūkākahumai" after my grandmother, who was named after her tipuna (ancestor), Tūkakahumai, daughter of Ruataupare and Tūwhakairiroa of the Ngāti Porou tribe. This cloak, a korowai, shall remain with my family to be used or worn for special events, occasions or ceremonies. It has been worn by my niece when she was awarded her PHD qualification, and was also draped over my father's s casket when he lay in state at our family marae. It has travelled across the world to Europe and the States and displayed in various museum exhibitions, and has also spent some time in Aotearoa's National Museum, Te Papa Tongarewa in Wellington.
Tūkākahumai holds stories and histories to give continuation to the breath. As a physical and metaphysical representation of whakapapa it has this caption that says: "In the interweaving of generations there is connectedness which is not static but continuous."
I acknowledge Kerehi Waiariki Grace, my father, for his words of wisdom: i) the "Whakarongo" karakia, ii) his interpretation of the whakatauki, and iii) caption provided for Tūkākahumai.
Author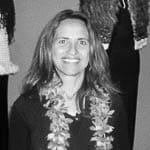 I live amongst my Ngāti Toa relatives on our ancestral land at a place called Hongoeka, situated by the sea, north of Wellington, Aotearoa, NZ. I teach a degree programme at Whitireia Polytechnic specialising in toi (Māori art), with my particular area being art forms of weaving. I am otherwise working in my "studio", which is at home surrounded by the sea, bush and birds.

Tags