Our September laurel is awarded to Pippa Dyrlaga for a wonderfully intricate papercut that reflects the fragile condition of the pangolin species.
✿ How was the work made?
The work is hand-cut paper. I draw out a design in pencil and then cut it using a scalpel knife.
✿ Can you describe the place where it was made?
I work in my home studio, which is in a room we have recently converted as my studio and office. It is a lovely light space. Although there are probably too many things in it.
I live in a very small village in Yorkshire, so it is nice and quiet. I probably spend most of my time in this room working, accompanied by my two dogs. There are huge drawers and big rolls of paper everywhere, and at the moment, I have a big table set up on trestle legs as I work on a larger piece for an exhibition.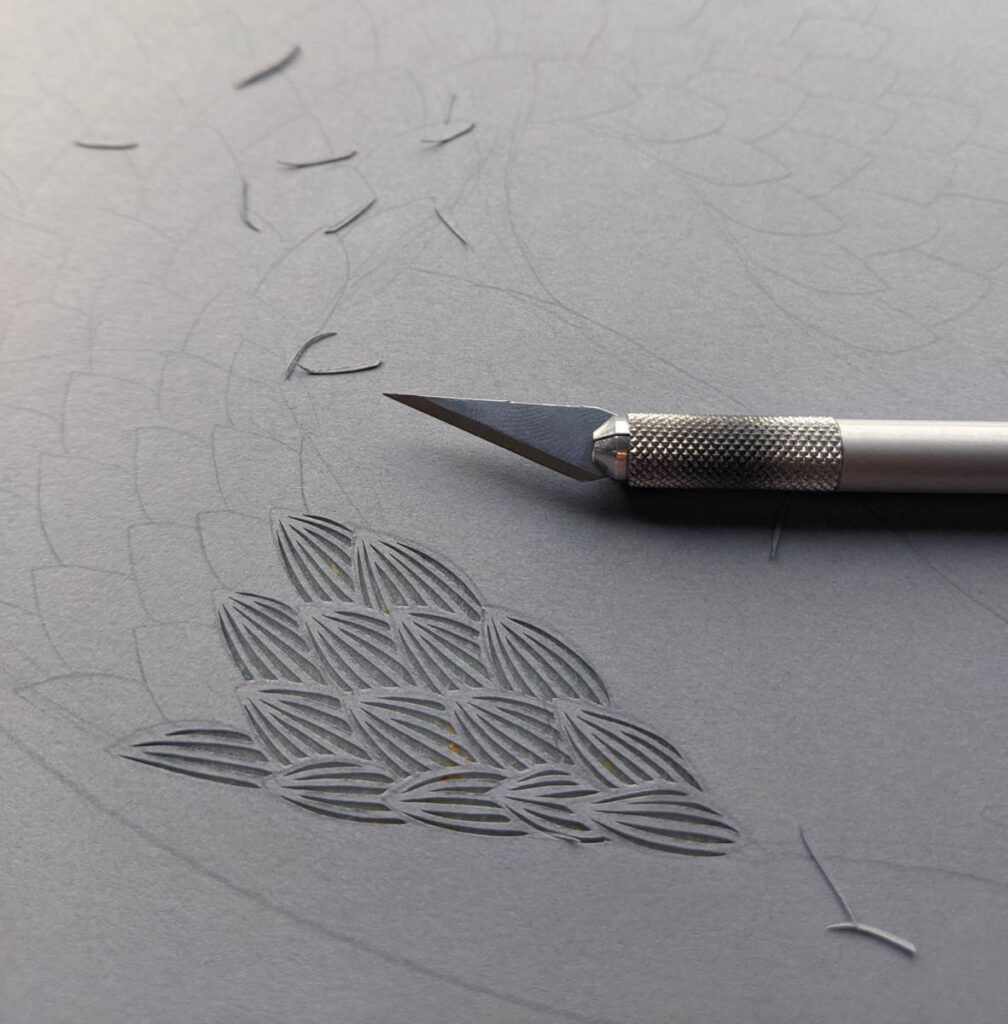 ✿ Can you say what story the work tells?
This piece was made as part of a collaboration between the Paper Artist Collective (of which I am a member) and a paper company called Peragraphica. This was for World Wildlife day and so I chose the Pangolin which is a critically endangered species and the most trafficked animal in the world. I find them unusual and beautiful, but they are so vulnerable to poaching and endangered by humans. I placed it in a vulnerable pose in a natural environment to respond to the plight of these interesting creatures.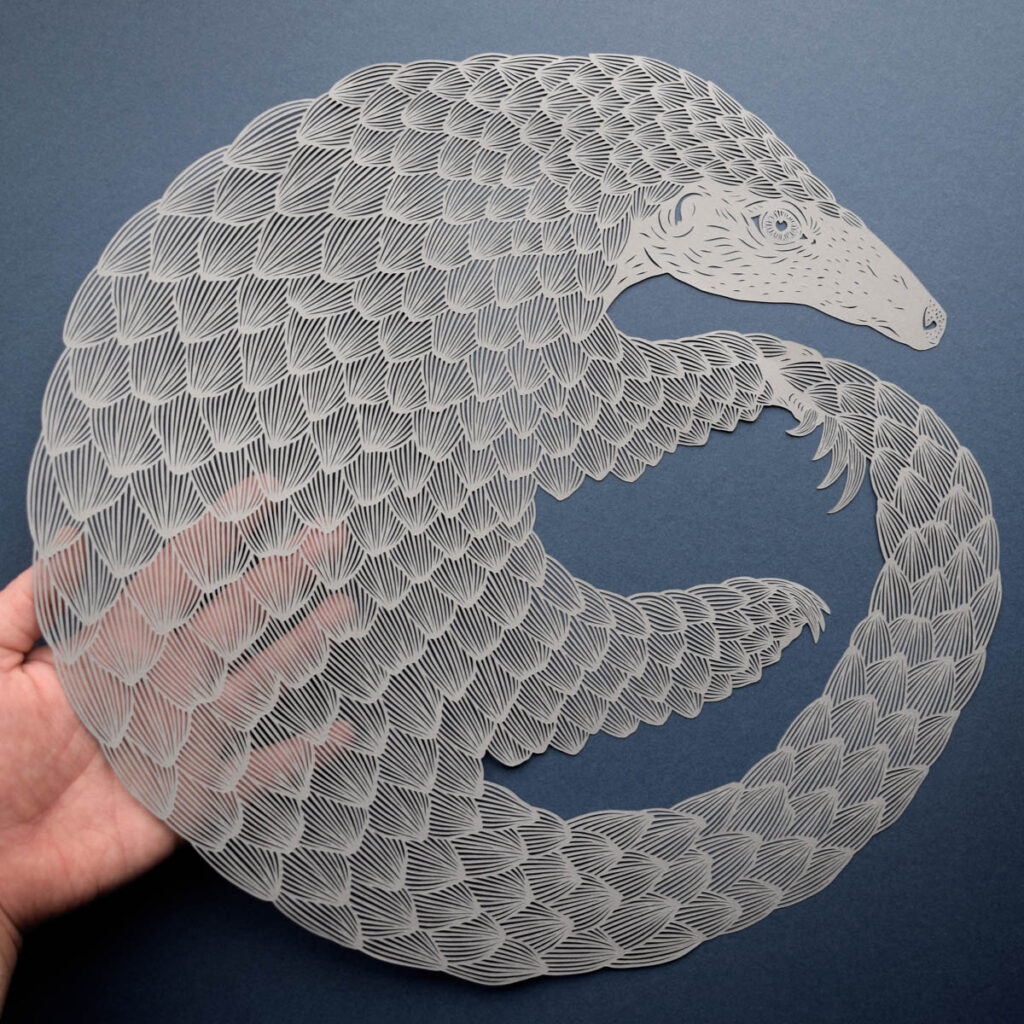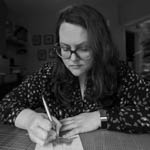 Pippa Dyrlaga is a paper-cutting artist and printmaker based in Yorkshire, England. You can follow @bearfollowscat and visit www.pippadyrlaga.com.
✿
Like the article? Make it a conversation by leaving a comment below.  If you believe in supporting a platform for culture-makers, consider becoming a subscriber.
Tags