The National Craft Fair of India is an annual event organised by Indext-c (Industrial Extension Cottage), a government of Gujarat Organisation and Commissioner and Secretary, Cottage and Rural Industries, Government of Gujarat. The Design Innovation and Craft Resource Centre (DICRC) a research centre at CEPT University, Ahmedabad, India has been a partner institute for the National Craft Fair since 2014. Each contributor at the Craft Fair has their own agenda: Indext-C seek to curb rural youth unemployment through development of craft industries, craftspeople aim to promote and maintain their livelihood and for DICRC, there is a desire to partner with craftspeople to harness traditional practices and enhance design innovation to inform architectural building practice and wider society. Underpinning these individual goals is a collective vision to explore new possibilities in the world of craft, rather than relegation to a purely folklore art that is solely handmade using only traditional processes.
The theme of the activities of DICRC at the National Craft Fair 2016 is Prarambh: co-crafting journeys, meaning to begin and symbolising the threshold of a collaborative partnership between craftspeople and the design fraternity. DICRC function as a research centre for the development and understanding of Indian crafts in relation to traditional and vernacular buildings of India. These objectives are realised through detailed research with analysis, mapping, documentation of craft in traditional and vernacular built environments; workshops, training and internship programs; craft curriculum development for craft and a forum for discussions and seminars on the role of craft in Interior Architecture at a national and International level.
India is a dynamic country undergoing rapid change and for better or worse the changes are now a part of the contemporary culture of the country. While industrial processes have seen India become a mass manufacturer of export goods for elsewhere in the world, harnessing the wealth of traditional craft knowledge to contemporise ways of craft making and marketing holds enormous potential for modern India. Craft enables the expression of distinct cultural practices and identities of regional India to continue, while innovation of practice and product equips the industry to respond to a changing society.
The National Craft Fair 2016, held in Ahmedabad – the cultural hub of Gujarat from 17th to 23rd January 2016, provides a platform to engage both the public through live demonstrations and stalls and the craftspeople themselves in a seminar and craft database registration. Upon entering the fairgrounds you are cast into an epic bazaar style arrangement complete with vibrantly decorated tents, traditional horns and drum music and people dressed in colourful folk costume. The central area of the fairgrounds is dedicated to live craft demonstrations where you can watch artisans carving wood, shaping stones, weaving cloth or undertaking meticulous beadwork which are entirely traditional in nature. Pair of mud, bamboo and thatch demonstration huts in the Kutchh vernacular seems to further reinforce the focus on tradition. Surrounding the central demonstration pavilions are large festival scale tents that become makeshift souks with stalls selling both traditional crafts, hybrid new products such as traditional cloth to contemporary designs and some manufactured products such as acrylic shoes or trinkets that seem to hold limited craft value.
The DICRC pavilion sits distinct from the rest of the fair, both in its physical setting and philosophical outlook. In a compact prefabricated shelter DICRC host an exhibition showcasing the centre's methodology and documentation of traditional crafts in Gujarat from small-scale domestic products to large-scale architectural elements. The exhibition takes the visitor on a journey of the DICRC ethos with panels showing depictions of textual and visual research contextual study, documentation of process and the resulting prototypes that encapsulate the vision of DICRC for evolving craft practices into a new realm. The prototypes developed in collaboration by designers and craftspeople include architectural and interior elements along with furniture in a range of materials from lacquer work to ceramics along with narrative crafts like Madhubani clay work and Gond art.
Like other pavilions DICRC also hosts live demonstrations, with a focus on linking to the broader work of the centre and bringing a craft form to the fore where the craftspeople may have limited exposure or market prowess. One of live demonstrations at the DICRC Pavilion is the colourful Gond Art. The practice originated with the Indigenous Gond tribe of Madhya Pradesh and traditionally occurred on mud walls and floors during festival times but are now mostly drawn on paper. In 2014, collaboration between DICRC, IIID-Ahmedabad, Clay Club and Craft Canvas resulted in a project with Gond artists and Scottish ceramicist David Gray entitled 'Narrative Ceramics', in which an installation was developed for a wall at the prestigious Indian Institute of Management (IIM), Ahmedabad. The fusion of ceramics and Gond patterns to make glazed ceramic tiles was the first of its kind, allowing the art form to encompass a broader realm to invite new discourse and further innovation.
Also on demonstration at the DICRC pavilion is the Matikaam Kalakari, terracotta clay work, unique to the Gundiyali craftspeople of Kutchh, Gujarat. Gundiyali is a strong cluster consisting of 25-30 families of artisans proficient in the terracotta craft. The craftwork involves turning a number of clay designs on a hand-powered wheel, which once fired are painted in black and white clay designs specific to the region. Between March and June of 2015 Gundiyali artisans partook in an extensive case study process testing the Craft Innovation Training Program Toolkit. The objective of the Toolkit is to describe why innovation training is important for craftspeople and to outline a process to enable it. The process outlined in the Toolkit follows the acronym IDE2AS, where I correlates to identify, DE1 relates to define DE2 to deliver and AS to assess. The process is intended to be a cyclical one, to allow for reflexivity and adaptability to different regional and craft contexts.
The Craft Innovation Training Program with the terracotta craftspeople of Gundiyali was the first case study using the IDE2AS model. The first stage involved identifying the craftspeople themselves. To enable this the DICRC were able to refer to their online portal – 'Building Craft Lab' database where field data on the crafts and craftspeople of Gujarat has been collected and mapped to identify artisanal cluster areas where craftwork exist. As a large cluster with a good existing craft skill set Gundiyali was thus chosen, because the objective of the training is in innovative practice not craft skills per se. The next process was to map the craft process of Matikaam Kalakari including raw materials, tools, supporting infrastructure and product types. A SWOT analysis with parameters of products, infrastructure, technology, human resources, quality and markets was then conducted to analyse the data collected and develop a design brief for innovation potential. During this phase two families were identified to work intensively with two designers to share their respective knowledge and develop a new set of products together. The outcomes of a wall partition and wall cladding system are displayed at the crafts people's homes to promote their work.
The process did not end here. To further share the knowledge of craft innovation through design DICRC conducted a series of exposure workshops with the entire cluster group. The topics covered included design development, marketing, new tools and techniques and e-commerce practices. The assessment phase sought feedback from the craftspeople and the response was a desire for more design development training. To answer thiscall "Conversation with Crafts" an international collaborative workshop was conducted involving craftspeople the DICRC and students from CEPT University, India; SUPSI, Lugano, Switzerland; Istanbul Technical University, Turkey; and the Hochschule für Technik, Stuttgart, Germany. There were 35 International and 14 national design students, 35 master craftspeople, 20 faculty members and 10 coordinators involved. The craft cluster has been innovating ever since.
The 'Building Craft Lab', an online research platform developed by DICRC is an important aspect of the Resource Building and Dissemination focus area of the centre. Over the course of the week DICRC and Government staff will aim to register and map the 500 or so craftspeople exhibiting at the fair. The registration of all exhibitors over the course of a week is a mammoth task considering the process involves photographing the craftsperson, their work and an interview of 40 questions ranging from the type of craft they produce to whether the practice is intergenerational. The ultimate goal is to populate the database to provide a complete listing off all Gujarati craftspeople. In this way it will be possible to identify clusters of vibrant craft activity, places associated with a particular craft practice and in time assist with craft innovation by connecting craftspeople to building practitioners and a wider marketing platform for their work.
The DICRC holds a unique position in the National Craft Fair for seeking to expand the role of craft in contemporary society through physical exploration of innovative production processes that reflect modern India, including mass production, digital prefabrication and e-commerce. DICRC also questions the broader role of craft in society by searching for solutions that lie beyond art and craft production extending to processes of making in general, from furniture to architecture and beyond. While the presence of the DICRC is peculiar amongst the National Craft Fair, it stands out as a reminder not to complacently rest upon the traditional value of various craft forms but to question and propel their relevance and value into modern Indian society as a way of reflecting the changing but distinct identity.
Author
H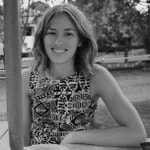 annah Robertson combines a socially driven architectural design approach with policy research experience to work with communities in developing contextually responsive solutions. Hannah is currently undertaking a PhD in Architecture at the University of Melbourne investigating the relationship between buildings, territorial networks and how resources can be allocated to enhance the satisfaction of human needs in very remote settlements. Her work primarily engages with Australia's north-east Arnhem Land region but as recipient of the Henry and Rachael Ackman Travelling Scholarship she is currently learning about other remote experiences while based at universities and organisations in Switzerland and India, including the DICRC at CEPT University, Ahmedabad. 
✿
Like the article? Make it a conversation by leaving a comment below.  If you believe in supporting a platform for culture-makers, consider becoming a subscriber.
Tags