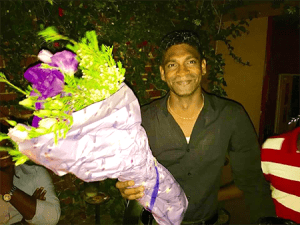 In my personal experience as a victim of injustice and politics, I was forced to face reality and the realisation that I needed to find the best way to deal with all the emotions that I was unable to cope with. I took up writing to expand my feelings creatively with poetry and drawings and I have excelled.
In December 2015 I have published my first collection of writing and art work written from detention in Nauro and MITA; From Hell to Hell.
✿
Like the article? Do think about joining the conversation by leaving a comment below. Authors (and fellow readers) are interested to know what you think. And if you haven't already, consider becoming a subscriber.
Tags