Our March laurel is awarded to Genta HAYASHI from Osaka for a beautifully made but complex lacquer container that celebrates the coming of spring and plum blossoms.
Born in Osaka in 1969, Genta HAYASHI graduated in 1992 from the Department of Lacquer, Faculty of Fine Arts, the Kyoto City University of Arts in Japan. He completed his graduate studies in Lacquering in 1994 and then set up a workshop in Matsugasaki, Sakyo-ku, Kyoto. His first solo exhibition took place at Osaka Contemporary Craft Gallery in 1996. He moved his workshop to Toyonaka City, Osaka Prefecture, in 1998. The media have frequently featured Hayashi's craft making, and he has appeared in TV programmes aired by NHK.
Genta Hayashi cultivated a love of art and craft at a very young age. He is interested in the three-dimensional form in his lacquer creation. The world of lacquer making involves two craft disciplines: woodwork and lacquer. He is one of the few lacquer practitioners who can master both skills.
"From the desire to create the shape that I envision, I make everything from wood carving to lacquer coating, and I make it all by myself. I aim to make more versatile and contemporary lacquerware and incorporate the color Urushi 'Kawarinuri', a traditional technique from the Edo period, which I have been studying since graduate school. Furthermore, I would like to create works close to the users' hearts, from functional lacquerware that are used in everyday life to more exquisite lacquerware that can be used with loved ones on special occasions."
With his mastery of the wood-carving technique, Genta Hayashi has created well-shaped small pieces of wood. These pieces of wood have been further glued together and shaped into the present pentagon shape. To enhance the wood, the artist had further added linen and Indian silk to strengthen the wood before applying black and vermillion pigment colour lacquer.
The final motif of the lacquer box is the beautifully shaped plum blossom. Plum-flowering celebrates spring. The design of the plum blossom is to create a sense of calmness, and when it is used, it will make the diners feel enjoyable.
As a Japanese functional ware named Jūbako (重箱, literally mean tiered boxes) inside the box have the removable Y and T shaped dividers which can be disassembled, making it a revolutionary design that can be used for a wide variety of purposes. The box and its compact storage can store and serve various kinds of food warm or cold, such as candies, canapes and sushi.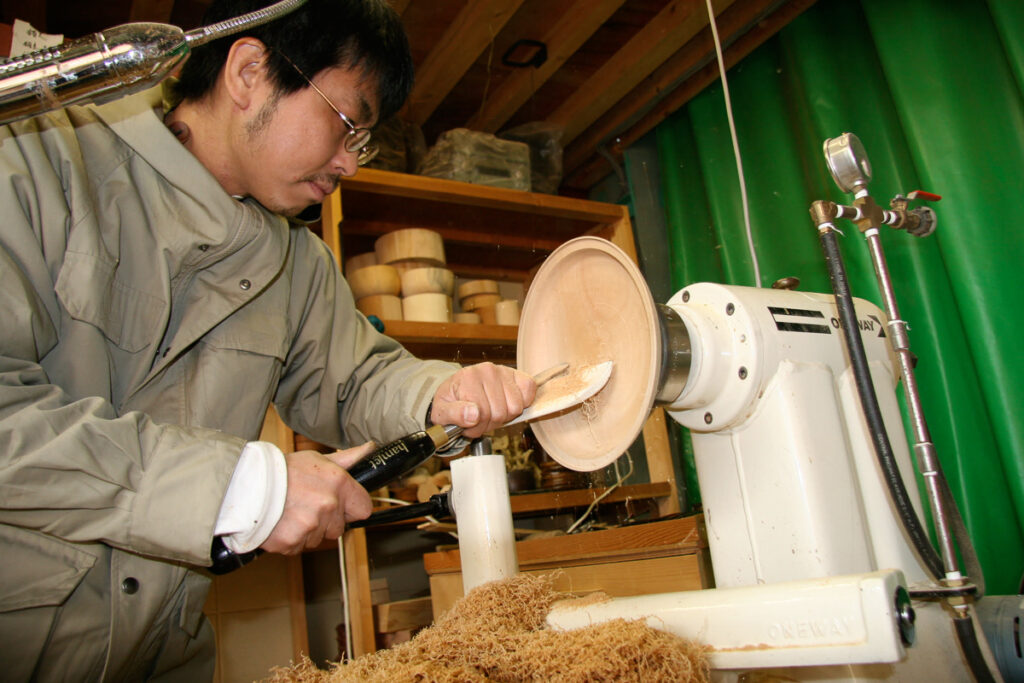 Thanks to The Gallery by SOIL for information about their artist. Visit www.lacquerartbysoil.com and follow @soil_hongkong. You can also follow @genta_urushi.
✿
Like the article? Make it a conversation by leaving a comment below.  If you believe in supporting a platform for culture-makers, consider becoming a subscriber.
Tags