The rise of the experience economy sees a greater focus on events rather than objects. Increasingly, those who enjoy objects are seeking opportunities to learn where they come from, talk to the maker and maybe even learn how to make it themselves.
Travel has been critical in the development of world crafts. The transport of goods through networks such as the Silk Road stimulated exchange and development of local crafts. New skills could be learnt and imaginations inspired by distant lands. Before mass tourism, the pilgrimage usually involved finding a sacred object that could be brought back home, bringing back the power of the religious site.
Craftspersons themselves are increasingly expanding their practice to include tours of places where they have a deep connection. This enables them to maintain a connection to the place that inspires them as well as capitalising on their local knowledge.
The rise of craft travel raises many questions. What is the benefit to those who are visited? These seems obvious in terms of potential sales and ackowledgement, but what are the terms of exchange in an Instagram feed? And the other is the issue of climate change. How can we maintain the personal contact involved in craft travel while there is increasing consciousness about carbon emmissions?
Travel is never without is moral dilemmas. It is a key element of authentic travel that issues are raised and considered. It is a journey of knowledge and understanding.
Below is a selection of craft tours currently on offer.
---
Textiles of Laos with Valerie Kirk
Valerie Kirk – valerie.kirk@anu.edu.au
Countries visited: Thailand and Laos
Tour activities: Discover the inspiring beauty of Lao PDR through small group travel with Valerie Kirk and Jitthideth Ounkham. We travel through mountains and valleys by minibus and travel by boat on the Mekong from Chiang Mai to Luang Prabang, spending most of our time visiting small businesses and minority groups of people producing textiles. Meeting people, seeing how they work and exchanging ideas about cotton and silk processing, natural dye techniques, weaving, basketry and embroidery make our days stimulating and rewarding. The traditions and new innovations in contemporary textiles make Lao textiles unique in the world. You will want to return. (16 days | 16 – 31 January, 2020)
---
Where Art is Made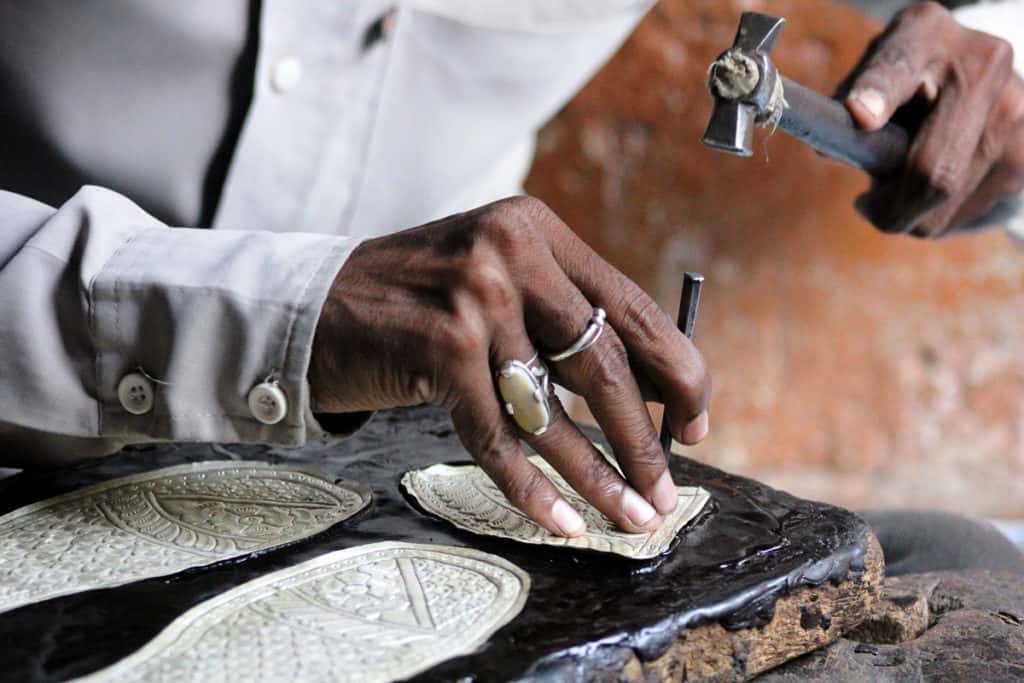 Countries visited: India
Tour activities: The sheer diversity in the tradition of handicrafts in India make it nearly impossible to document every style of handicraft that exists. Passed down over generations, each craft preserves a set of customs and rituals in its nurturing. Embark on this grand journey of the North to witness the artisanship that has evolved with care and toil. Start in the Sikh city of Amritsar where you'll see Phulkari, a craft in which the artisan embroiders detailed, floral motifs using silk threads on cotton fabrics. Weave through the ancient spiritual centre of Varanasi to reach the homes of artisans who have mastered the art of weaving silk for generations. In Lucknow, interact with the last few craftsmen involved in keeping alive the craft tradition of chikankari. Towards the end, arrive in Jaipur to interact with communities fostering centuries-old traditions. Interact with artisans in a rustic village in whose quarters, artisans chisel wooden blocks, extract natural dyes and print indigo textiles of traditional and modern designs. Learn the art of making lac bangles with a master craftsman of a community that has honed this craft since the 18th century.  (December – February; October – November)
---
Craft, Culture and Cuisine – West Bengal 
Julia Raath 
Countries visited: India
Tour activities: This 16 day tour is designed as an introduction to a fascinating part of India. We start and end the tour in Kolkata, India's second largest city and capital of West Bengal. The tour focus is on textiles and crafts and group members will participate in block printing and kantha embroidery workshops. We travel north to Murshidabad, Shantiniketan and Bishnupur where  we learn more about village based crafts including fine silk and cotton weaving, leather craft, lost wax metal casting, and ceramic sculptures. We meet local designers and artisans who create these exquisite works. We discover interesting fruits and vegetables and learn about the way that Bengali food is different from other Indian cuisines. Also included in the program is visits to significant religious and cultural sites which give us an insight in to the history and customs of West Bengal. (21st October – 5th November 2020)
---
Uttam Textile Trail Tour Rajasthan and Gujarat

uttamtravel.com/uttam-textile-trail-tour
Michelle Lindau 
Countries visited: India
Tour activities: This is a 'handpicked', hosted, small group (no more than 14) tour beginning in New Delhi and ending in Ahmedabad (in Gujarat).  It will include many iconic attractions in this part of northern India as well as lots of great 'hands on' experiences as we move from town to village to town to city experiencing  timeless and incredible textile and craft work such as block printing, dyeing, weaving, regional embroidery, tie dyeing and so much more. This tour gives such a variety of history, amazing sites and sounds, incredible textiles and traditional crafts, fascinating background information and lots of special opportunities to visit the artisans in their villages and towns.   (23 January – 11 February 2020)
---
Cambodia Potters Adventure
windmillpottery.com.au/collections/residencies
Contact: Paul Holland 
Countries visited: Cambodia
Tour activities: Windmill Pottery has created a unique connection with Khmer potters in Kampong Chhnang, the home of pottery in Cambodia – Kampong Chhnang literally translates to "Port of Pottery" and is the name of the main town as well as the province. The resident pottery with which we have created an association is close to the main township, in a village called Andong Ruessey.We offer a unique 10-day experience, including a 7-day pottery residency, in Cambodia where you will have the opportunity for a cultural experience facilitated through a traditional approach to clay making as the Khmer potters have done for many generations. (3rd November 2019 – 12th November 2019)
---
Crosshatched  Ceramic Tour 2021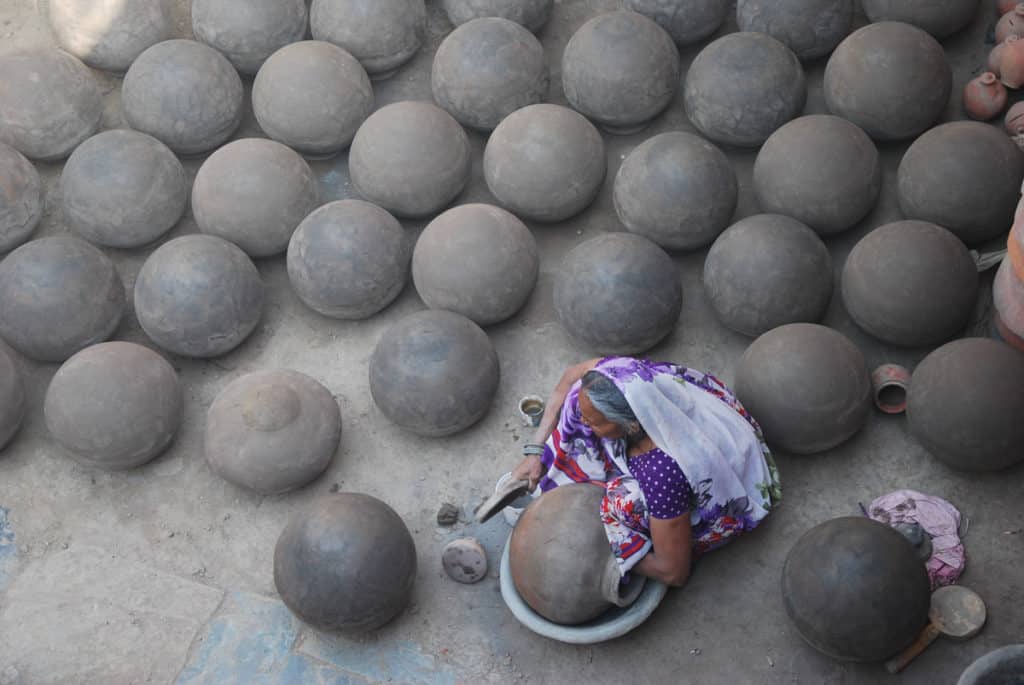 http://www.crosshatched123.com.au/whats-next-1
Sandra Bowkett 
Countries visited: India
Tour activities: Arriving in New Delhi and based in Old Delhi a day of orientation and sightseeing. Then visiting Kumhaargram, a community of several hundred Rajasthani potting families to see a variety of traditional making techniques with the possibility of working on their wheels. New Delhi's contemporary ceramics is vibrant, visits to studios and galleries. Into Rajasthan to spend time in several iconic cities visiting their cultural attractions as well as small towns to experience their ceramic communities. Tours either end of the Crosshatched tour for residencies or more sightseeing can be suggested and in some cases facilitated. (February-March 2021)
---
A Different Morocco with Sue Buckle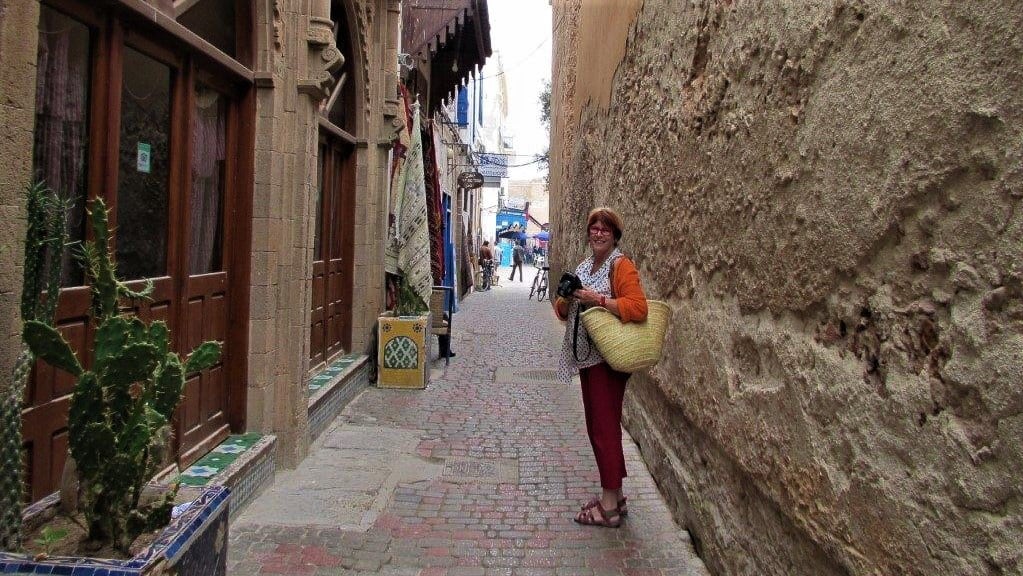 Sue Buckle 
Countries visited: Morocco
Tour activities: Join Sue on her fourth small group journey as she travels south from Rabat on the Atlantic coast, to Fez and the southern caravan routes through to Marrakesh. Enjoy real home-cooked meals at our traditional style Riads and Kasbahs. From tribal textiles and crafts to exquisite architecture, and from the souks of Marrakesh to the High Atlas Mountains, Morocco is sure to become a destination to love. Travel the ancient caravan routes dotted with mud-brick Kasbahs and spend a night in the Sahara to enjoy Berber hospitality under the desert skies. See ancient craft skills practised today and search the souks for items to create your unique pieces at Sue's beading workshop. (14 – 30 September, 2020.)
---
Discover Crafted India from Kerala to the UNESCO site of Hampi.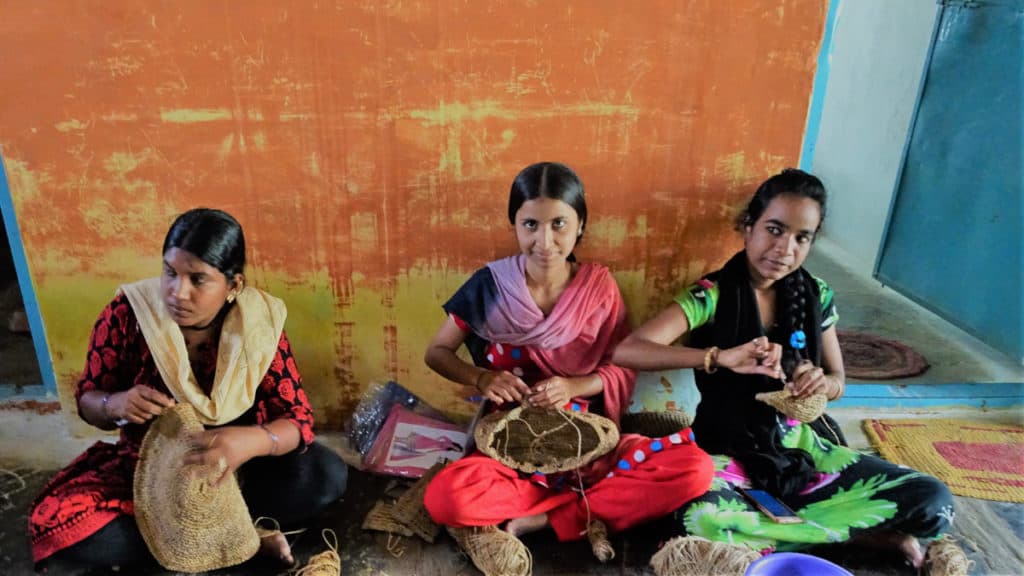 Christine Pearson and Sue Buckle 
Countries visited: India
Tour activities: Travel from the coast of Kerala, over the Western Ghats to Mysore, across the Deccan Plateau to the UNESCO site of Hampi and concluding in the Pearl City of Hyderabad. Spend time with artisans and discover a myriad of crafts and culture from fibre and textiles, ceramics, dance and costume. Create wonderful Kerala cuisine at a cooking class, Visit spice and tea plantations, wildlife reserves, and ancient historic sites. Enjoy a great variety of unique experiences on Sue's small group journey. (09 – 25 January 2020 or November 2020)
---
Ecuador – Culture and Textiles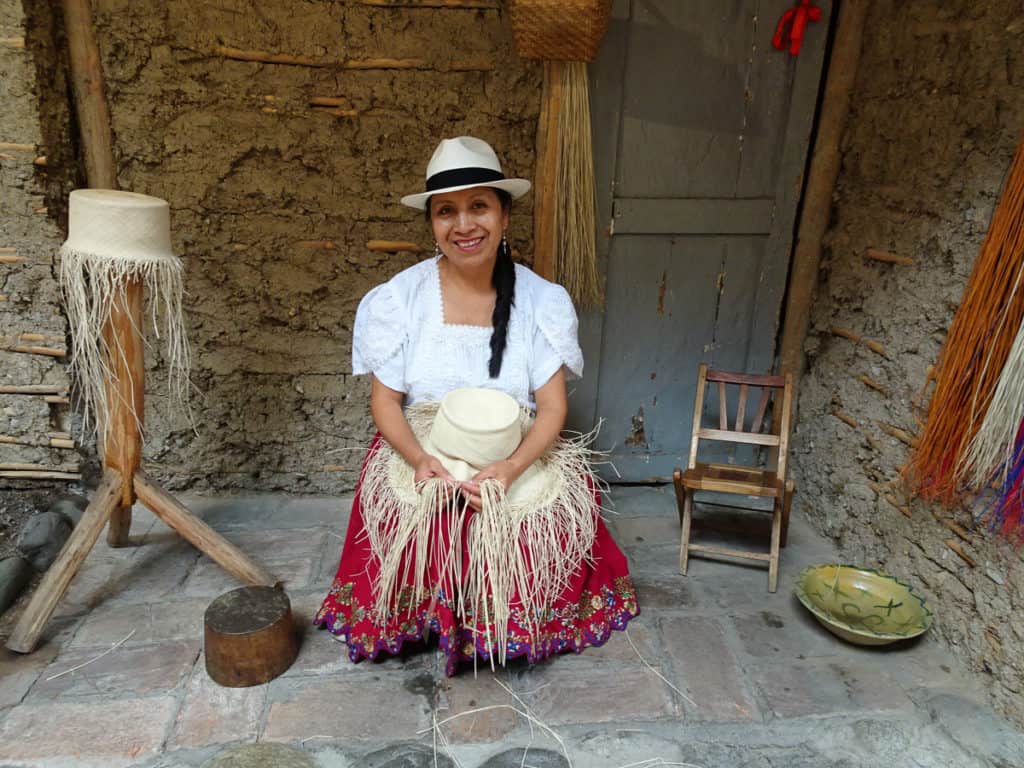 Christine Pearson 
Countries visited: Ecuador
Tour activities: The land of the Panama hat, Ecuador has a rich variety of handcrafted textiles.We visit women's groups and engage in hands-on workshops whilst learning about the unique cultures of various ethnic groups. The variety of the natural fibre and dyed articles are amazing and it is impossible not to come home without a heavier suitcase. Valerie Kirk, our textile expert will also introduce you to contemporary textile artists providing an insight into all aspects of Ecuadorian textile production. This trip has the opportunity to visit Galapagos before the mainland tour. ( 30 July – 09 August)
---
Peru Textiles with Valerie Kirk
Robert Fletcher
Countries visited: Peru
Tour activities: The skill of Peruvian weavers has confronted experts for centuries. Join Valerie Kirk and experience the vast collections of Peruvian Textiles at museums and then in workshops with traditional weavers and dyers in small remote villages.Recognised as a unique and spectacular region for ancient ruins, beautiful mountains, former civilisations and hospitable people, Peru is also justifiably known for its textiles. Valerie will also take you to UNESCO sites and introduce you to contemporary textile artists and producers. A three day Ayacucho option to discover the southern textiles and crafts is available. (09 – 22 August, or 25 August 2020.)
---
---
Kanazawa Kogei Art Fair Tour
The Art of Travel 
Countries visited: Japan
Tour activities: Visit Japan's coastal city of Kanazawa to attend the Kogei Art Fair. Kanazawa has a long and prestigious history of traditional arts and crafts, particularly gold leaf and lacquerware, and is designated as a UNESCO Creative City of Crafts and Folk Art. A number of world-class museums for both traditional and contemporary artwork are located in the city.Enjoy the rare opportunity to see the works of hundreds of artists displaying their unique style of Japanese "artisan crafts" (kōgei). The fair will showcase how artists are exploring contemporary ideas while maintaining time-honored tradition.Guests traveling with The Art of Travel will receive a number of exclusive benefits, including VIP access to the exhibits, studio visits, guided tours of the fair, and sightseeing tours of Kanazawa itself. Deep connections with local artists allow The Art of Travel to offer exclusive access to workshops and galleries, as well as opportunities for travelers to experience hands-on activities with artisans in their studios. For the ultimate relaxation experience, The Art of Travel can arrange for guests to stay at a hot springs ryokan in the famed Kaga Onsen area nearby. (Flexible Dates. Kogei Art Fair is held November 15th to November 17th, 2019)
---
Japan Craft Tour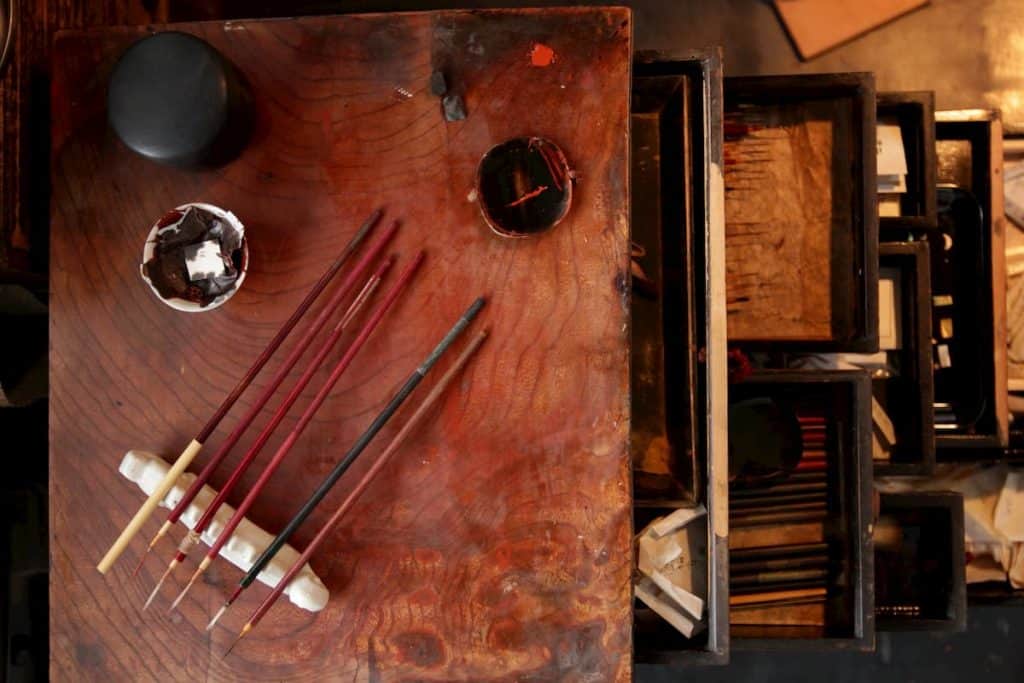 The Art of Travel
Countries visited: Japan
Tour activities: Discover Japan's rich history of artisan crafts (kōgei) in a custom craft tour. The Art of Travel can tailor your tour to incorporate any location or focus.  Their deep connection with Japan's local craft scene grants them exclusive access to artisans and studio visits. (Flexible Dates)
---
 Cultural Textiles: Gujarat
Liz Williamson email 
Countries visited: India
Tour activities: Cultural Textiles: Gujarat is a 17 days tour of Gujarat state in Western India viewing amazing textiles, visiting incredible sites, meeting skilled artisans and sharing unique experiences within a region that uniquely blends the historic, traditional, cultural and contemporary. Organised by weaver and academic Liz Williamson, with an emphasis on textiles especially weaving of the region, on the tour you will experience the culture, landscape, environment and beauty of this state, while visiting museums with outstanding textile collections and artisan groups specializing in weaving, embroidery, natural dyes, bandhani or block printing. Weaving in this region includes Patola (double ikat), Mashru, Tangelia, Khadi, weft ikat, silk brocade, woolen shawls, cotton and wool dhurries plus rugs woven with strips of old saree fabric.  (4 to 20 December 2019; 2 to 18 December 2020)

✿
Like the article? Make it a conversation by leaving a comment below.  If you believe in supporting a platform for culture-makers, consider becoming a subscriber.
Tags